Months after losing a daughter to pediatric cancer, a grieving family decided to trek 4,000 miles across the country — all on foot, and with their pet golden retriever in tow, too.
Jennifer and Jonathan Cobb, along with their three children, made the journey in honor of their daughter Julia Cobb, who had Ewing's sarcoma and died in October 2013, at the end of a Make-A-Wish trip to Disney World in Florida.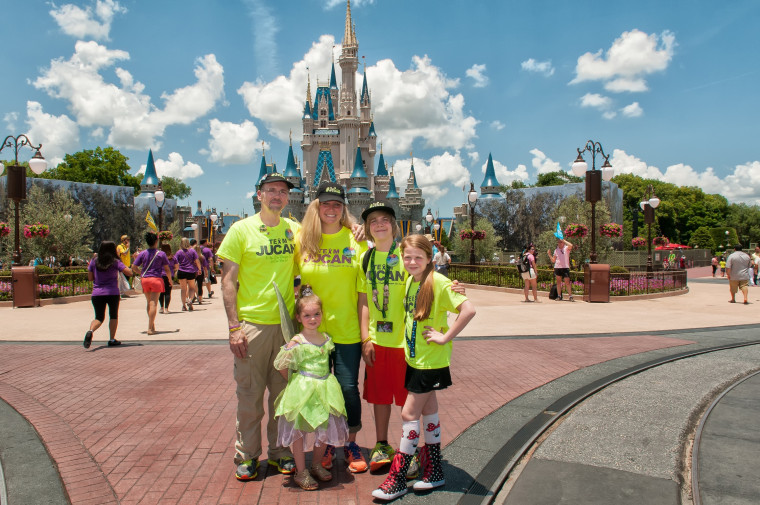 "The walk itself took 320 days," Jennifer Cobb, of Houston, Texas, told TODAY.com. "We decided to walk from Disney Land to Disney World because that's where we had our last great memories of Julia."
RELATED: How to help fight pediatric cancer
"We did it on a wing and a prayer," she said, adding that the family had no sponsors and little money, just a goal to raise awareness and funds for pediatric cancer, and trust that kind people would help them along their way.
And they did. Strangers paid for their meals in restaurants, hotels comped their rooms and donations helped pay for other expenses. The family spoke at churches, schools and rotary clubs — "anywhere that would have us," Cobb said — to share their story and promote the JuCan Foundation, which they launched to raise support and funds to fight pediatric cancer.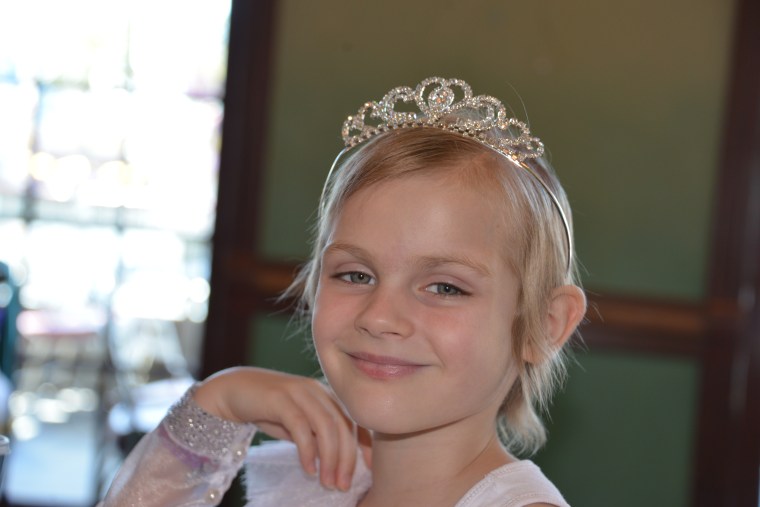 For 10 months between August 2014 and June 2015, they walked an average of 20 to 25 miles every day to get from California to Florida, sleeping at hotels at night. They packed an SUV with snacks and a cooler of ice, and Cobb and her husband took turns driving alongside the pack as they walked on trails. Their 13-year-old son and 11-year-old daughter are home-schooled and took study breaks in the vehicle. Even their 4-year-old daughter kept up, walking about a mile a day.
Right from the beginning, they faced a challenge — walking through the Mojave Desert, where Cobb said they sweated through 120-degree days.
RELATED: Ballsy! Testicular cancer survivor's creative way to raise awareness
"There's about 250 miles between Barstow, California, and Vegas where there's nothing in between," Cobb said. "Things die out there. It's just like an old wild west trail."
And in Mississippi, their beloved, 14-year-old dog became ill and had to be put to sleep.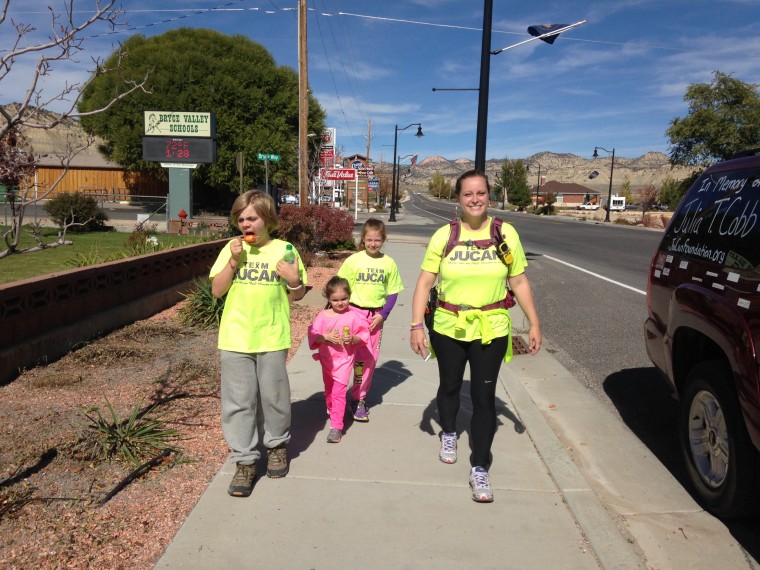 The trip got easier as they traveled farther east, as news about their story spread and people started to recognize their bright yellow T-shirts. Along the way, they met young cancer patients and their families. They also stopped at nursing homes, saying Julia, who was 8 when she died, always admired older people, especially mothers.
"She would walk across the hospital pushing her baby sister, who's now 4, and she would say, 'This is my little sister, but I feel like I gave birth to her,'" Cobb said, laughing. "She just had the charisma of 20 people."
She added that Julia, whose nickname was Ju, had become attached to the motto "JuCan" before she died. Taken from her name and the first three letters of cancer, it was a message of motivation for the entire family, their own private way of saying "you can do it." It's also their foundation's namesake.
"She'd see someone pushing an IV pole with ten bags of chemo hanging from it, and say, 'I just want to tell you that JuCan,'" Cobb said. "This big message out of a tiny little body."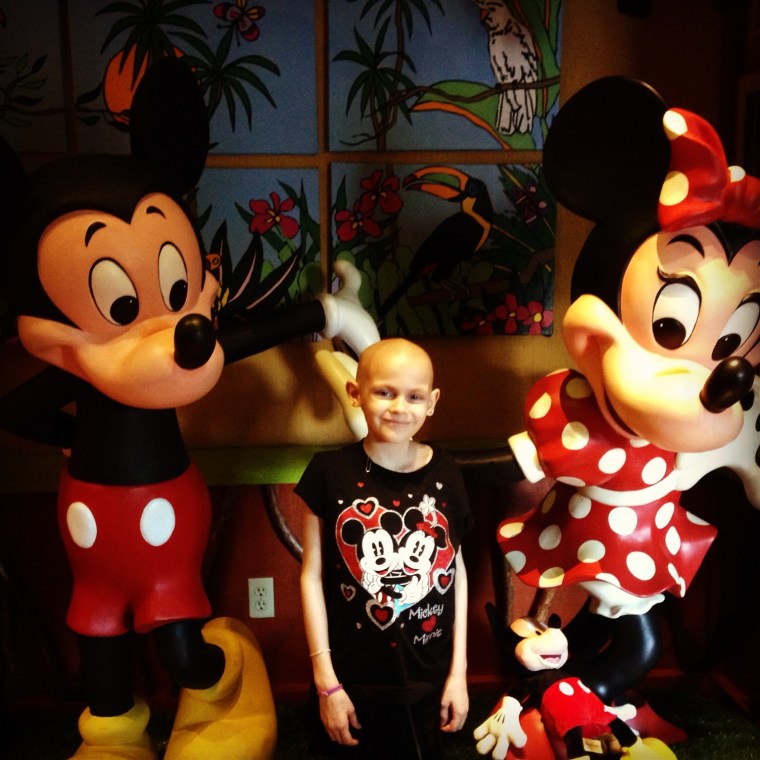 After stopping in multiple cities, the family arrived at Disney World on Father's Day last month.
Today Cobb, a former teacher, and her husband, who was a pastor in Alabama until the family relocated to Texas to be closer to Julia's hospital, are completely focused on the foundation. Their goal is to build something called the "JuCan Castle," to provide a place to stay for families visiting the MD Cancer Center or the Texas Medical Center in Houston.
"We took our lesson from Ju," Cobb said. "And every day we still struggle. It's great to talk about the fun, inspirational walk, but we are grieving still. We very much miss our daughter every day. But in the midst of our grief, we said, what's the best way to get through this? To help other people. If we walked 4,000 miles and only impacted one person, then it's still worth it."