In one weekend, the Clendennins celebrated four different holidays.
The family spent the summer at home in Crestview, Florida, taking advantage of their time together, knowing Al Clendennin was going to Afghanistan for his second deployment — they just weren't sure when.
The 47-year-old, who serves in the U.S. Air Force, got the call a week before leaving Sept. 21, and his family immediately jumped into action to make sure they'd be able to celebrate all the holidays together.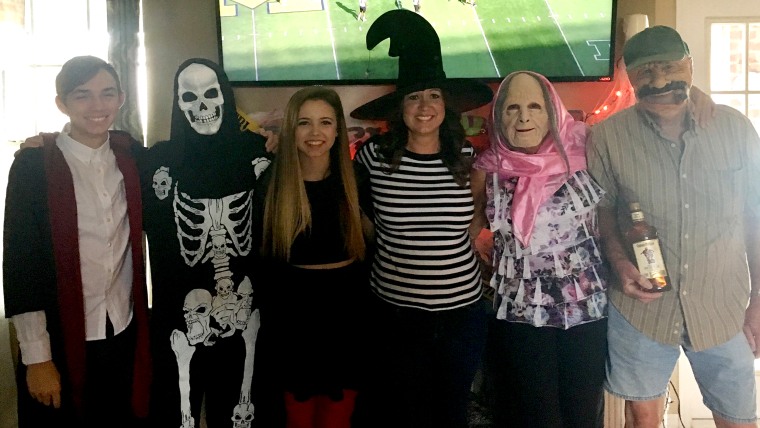 First up: Halloween.
While his wife, Cathy Clendennin, took him out for a massage, his three children — Alby, 16; Olivia, 15; and Owen, 13 — decorated the house, threw on costumes and had "This is Halloween" from the film "The Nightmare Before Christmas" playing when he walked in.
RELATED: Marine dad surprises son by celebrating holidays early before deployment
It's a tradition for their grandparents to come over to watch scary movies, so that's just what the family did. This year's choice was "The Conjuring 2."
"Al was so surprised when he walked into the house," Cathy told TODAY. "He didn't catch onto what we were doing until we celebrated his birthday."
And since he's not going to be back home until early January, he'll miss celebrating his 48th birthday with his family on Dec. 22. So they sent him out for a cup of coffee and a car wash so they could quickly take down the Halloween decorations and set up a "Happy Birthday" sign.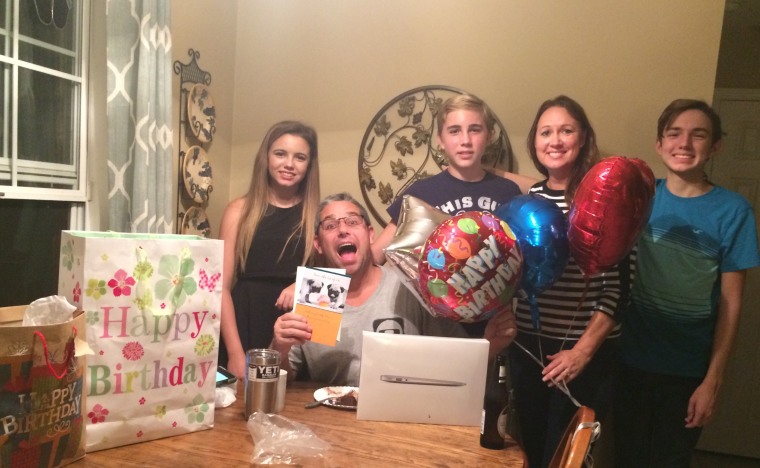 "When the cake was brought out, he started jumping up and down for joy," Cathy said.
The serviceman received a laptop to stay connected, and since the very next day was their Christmas, he received a DVD attachment to stay entertained while abroad.
While Cathy made the family's traditional Christmas breakfast — which consists of waffles, French toast and bacon — Olivia borrowed a miniature Christmas tree and decorated it with lights she had hanging in her room.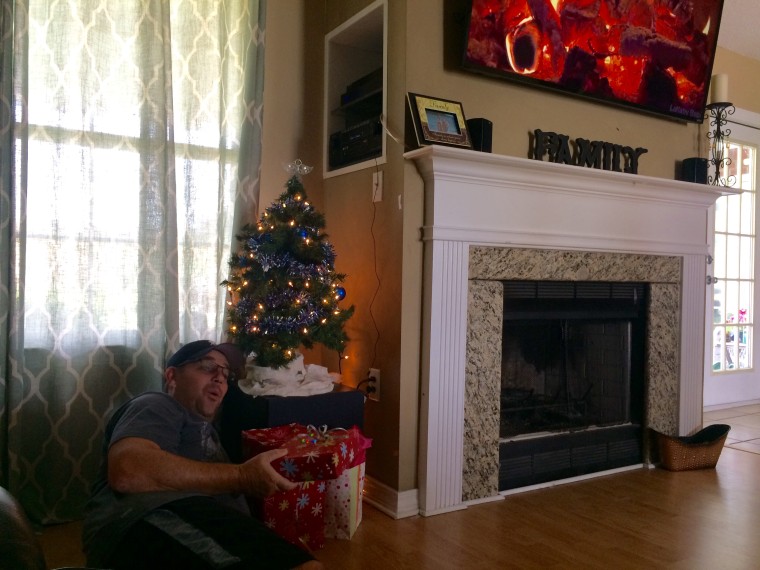 "When Al woke up and came downstairs, he was so excited — like a little boy on Christmas morning," Cathy said.
RELATED: Military dad has emotional reunion with family at Florida Gators game
The family wholeheartedly embraced the festive cheer, putting on ugly sweaters and opening presents as "It's the Most Wonderful Time of the Year" played in the background. Along with his DVD player, Al received a heated blanket and chocolate liquor.
"He felt so bad that he didn't have any presents for us, but we told him it was enough just to all be together and celebrate," Cathy said.
She added, "Christmas is always a big deal in our house so we were most upset about not having Al home for it, but our pretend Christmas honestly felt like it was really that day."
Finally came Thanksgiving.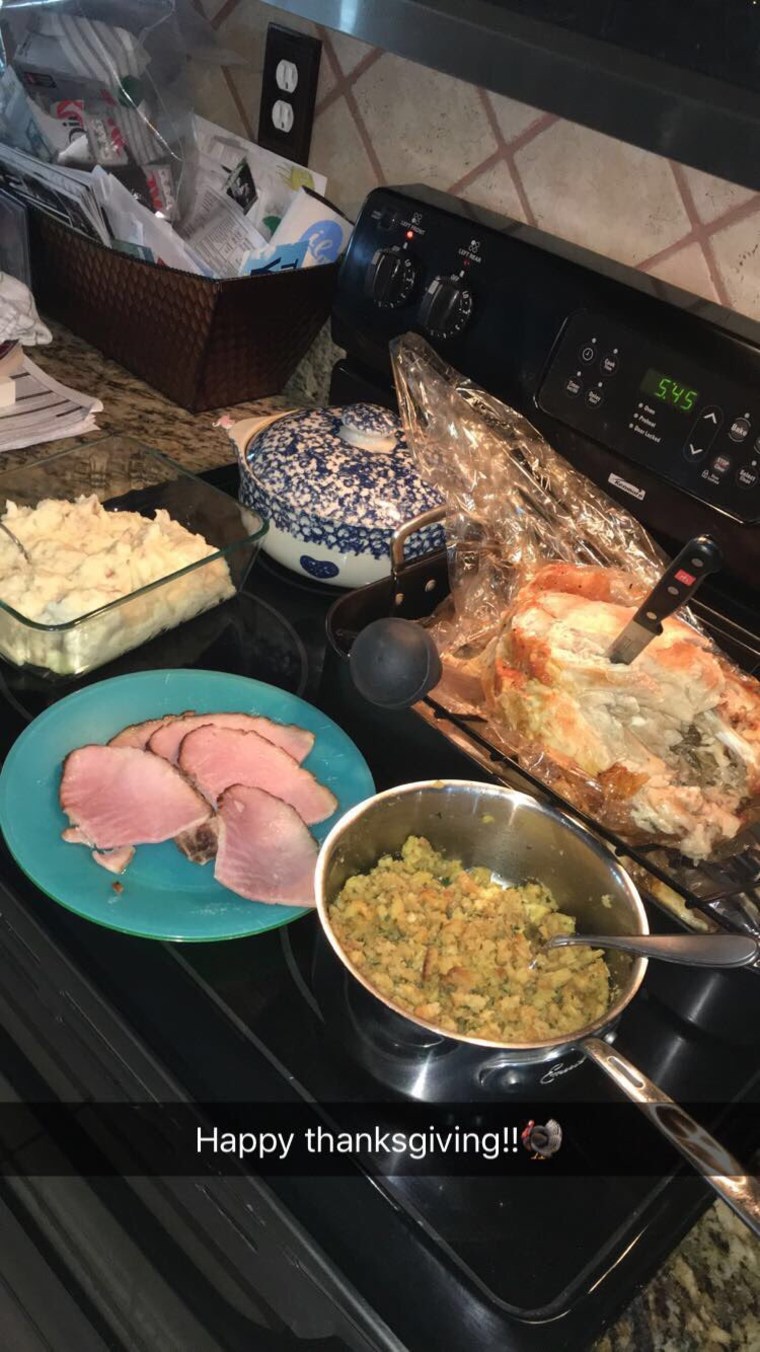 On this holiday, the family traditionally watches the Detroit Lions game, and they just so happened to be playing that day. So they cheered on Al's favorite team as they ate turkey and stuffing.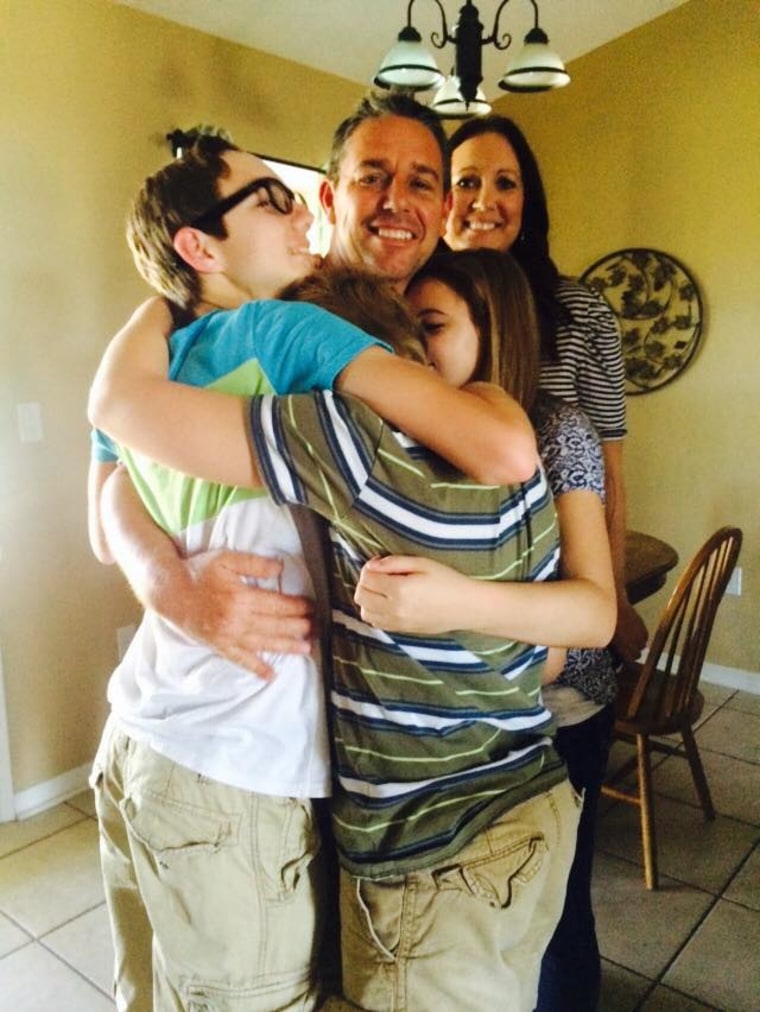 "I'm so happy we decided to do this," Cathy said. "It's going to be a weekend we'll never forget."