/ Source: TODAY Contributor
As 2016 draws to a close, many are eager to close the door on what has been an emotional year full of loss and turmoil.
But in a recent Christmas video, the Holderness family is choosing to celebrate the happy parts of 2016, rather than dwell on a year that dad Penn describes as "meh."
The parody of Taio Cruz's hit "Dynamite," is filmed in the family's Raleigh, North Carolina back yard, where they dance and sing about the happy parts of the past year while wearing their craziest Christmas attire.
"And this year was hard, but a lot went right. So we're in our yard singing 'Silent Night,'" the family sings while reviewing highlights of 2016 such as 'Chewbacca Mom' and Kim's excitement about studies showing coffee consumption may prevent cancer.
RELATED: 'Chewbacca mom' breaks Facebook Live record
"The Cubs' first title in a hundred years and in Cleveland the Cavaliers," sings Penn, later wrapping up the year's sports highlights by making mention of swimmer Katie Ledecky's amazing performance at the Summer Olympics.
The family also sings of improvements to the ozone layer and their excitement about the return of "Gilmore Girls," before turning their focus to happy events that took place in their own family this year.
A new addition to the Holderness family makes her parody debut, as Penn dances with newly adopted puppy, Ruby, while singing of the challenges of house-training.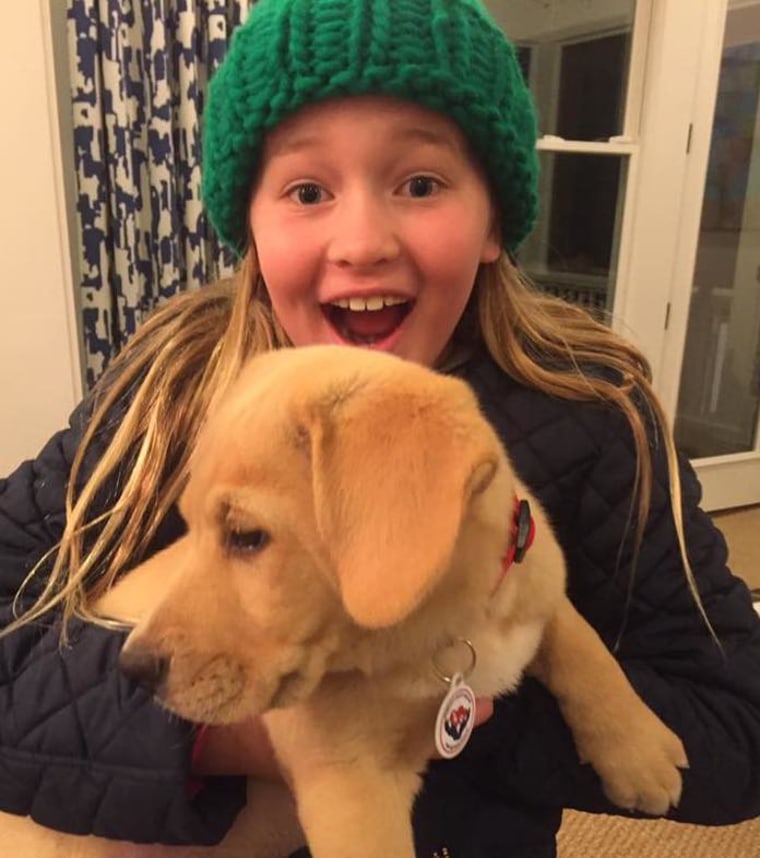 RELATED: Study finds more evidence that coffee can be a life saver
In a blog post about the video, Penn explains that focusing on the year's blessings has been a long standing tradition in his family, one that he felt it was important to continue in light of the events of 2016.
Never miss a parenting story with TODAY's newsletters! Sign up here
"My parents had this thing they did every year. They wrote a letter to all their friends telling them all the blessings they had received. They did this during good and bad years," Penn wrote in the post. "We did that this year, too. We sat down as a family and talked about our many blessings and all the cool stuff we learned at school, and from our friends, and from, well, the internet, and we put it into a song."