Adopting from foster care is in the news since Sandra Bullock announced that she'd adopted her 3-year-old daughter, Laila, from the foster care system. There are currently more than 100,000 children in the U.S. in foster care awaiting adoption; and there are many misconceptions about adopting from foster care. Here are some of the myths and realities, and stories from parents who have done it.
Before Diane Shaw met her daughter, Breanna, she wasn't sure she was ready to foster a teen.
Having become empty nesters after raising four children of their own, Diane and her husband knew they faced "a major life change" in welcoming Breanna and her brother into their home.
"I was so nervous… to have two teens in the house I didn't know," Diane recalled.
But on Breanna's first visit, any anxieties Diane had about fostering simply melted away.
"I couldn't stop smiling, and whenever [Breanna and her brother] turned their backs, I'd mouth to my husband that I loved them," Diane said.
Diane and her husband, Fred, adopted 17 year-old Breanna in May, four years after that first encounter.
"It was the best day of my life," said Breanna of her Adoption Day. "I have a family all my own… and I know they're not going to ever give up on me."
The Shaws celebrated their special day in the courtroom with a photo inspired by Together We Rise, a foster care advocacy group that shares Adoption Day photos (also known as "gotcha day" photos) to increase awareness of adopting through foster care.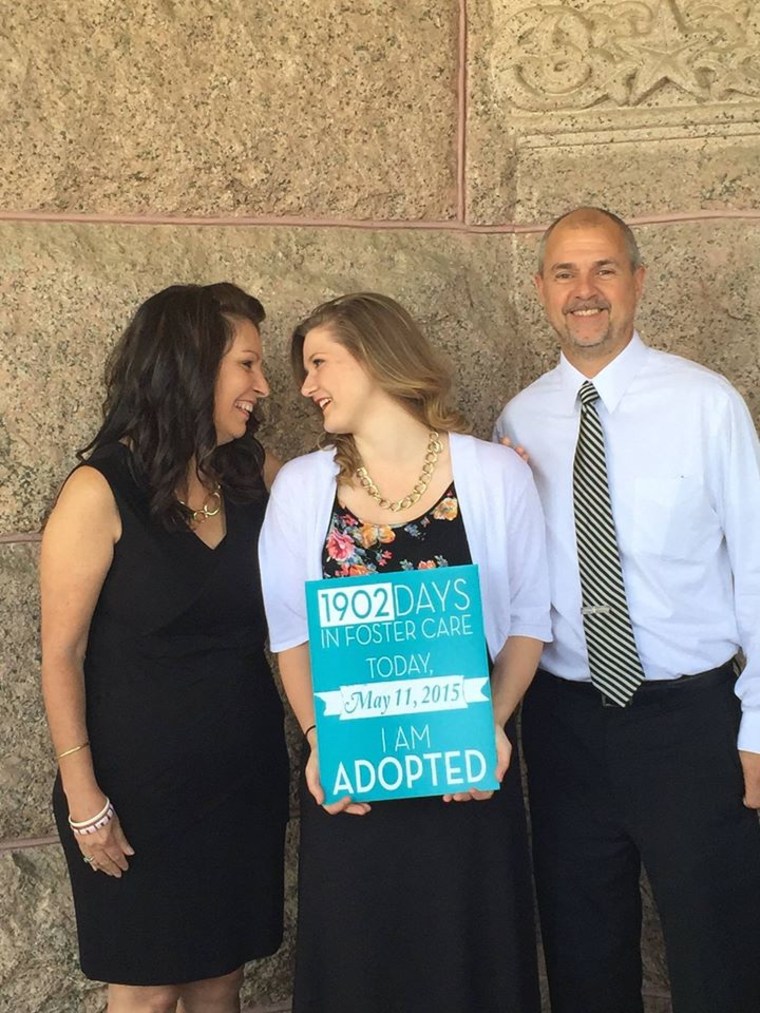 With more than 100,000 children in foster care still waiting for permanent homes, an adoption such as Breanna's is more than just a family milestone. It's a sign that attitudes about adopting from foster care are starting to shift.
Americans now have a more favorable opinion of foster care adoption than of international adoption or private infant adoption, according to a 2013 study by the Dave Thomas Foundation for Adoption.
However, more than half of Americans still wrongly believe that children in the foster care system are juvenile delinquents, the study also revealed. In fact, children enter foster care because of abuse, neglect and/or abandonment at the hands of their biological family.
Between their unfair reputation for being "bad kids" and the misconceptions many families have about adoption in general, many foster care children are still struggling to find forever homes.
Here are six of the most pervasive myths about adopting from foster care, deconstructed by adoptive families and experts alike:
1. You'll end up fostering/adopting more than one child
There's a fear that if you become involved with the foster care system, "they're going to twist your arm and you'll come home with a carful of kids," explained Rita Soronen, CEO and President of the Dave Thomas Foundation for Adoption.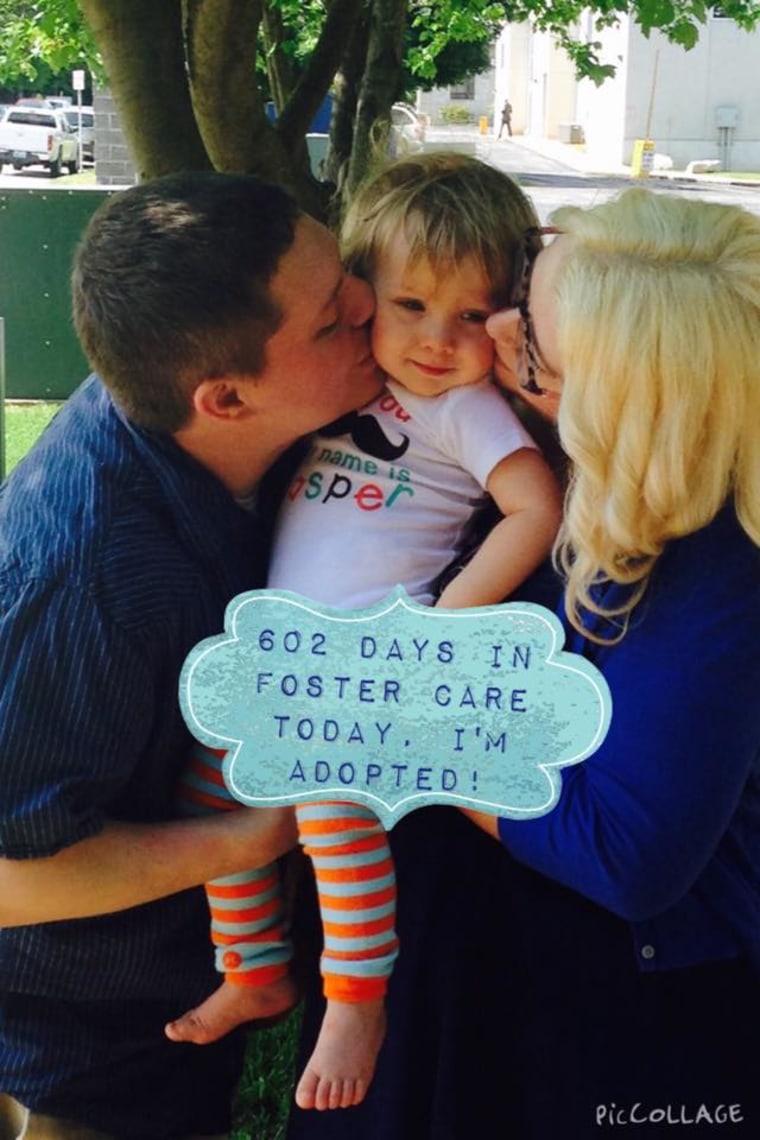 In reality, Soronen said, "[foster care] agencies for the most part err on the side of caution." Agencies don't want to overwhelm new foster parents, or place children in homes where they won't get the attention they need.
"You have the power over your family… you say yes or no," said Kristina Wilmoth, an active foster parent. She and her husband, Josh, adopted their son Jasper after having two biological children of their own.
If adopting more than one child is out of the question, foster care agencies will understand.
"You don't have to take on those [additional] children," said Gianna Dahlia, Executive Director of Together We Rise. "It's really within your control, in terms of what you're able to handle."
2. All foster care kids have medical or behavioral needs that make them difficult to parent
Only one-third of the children in foster care have any kind of diagnosable disability, according to a report from United Cerebral Palsy and Children's Rights.
Many other children are classified by the state as having "special needs," but not for the reasons you might think. The term simply refers to a condition that makes the child harder to find a home, such as being older or part of a sibling group.
"That doesn't mean that [these children] are any more difficult to parent," said Soronen. "They've just had a rough start in life, and they need a family."
Breanna Shaw, for example, "fell under the category of special needs, even though there was nothing mentally or physically that she needed help with," explained her adoptive mother, Diane.
On the contrary: Bre is "a huge reader and a great speaker" and is doing well in school, said Diane.
Even when a child's "special needs" are impossible to predict, families don't have to give up hope of a happy ending.
Caring for their soon-to-be son, Waylon, during his four months in the NICU, Dan and Lindsey Jenkins weren't sure if he would have cognitive deficits or other health problems as a result of being premature. In the end, Lindsey said, it didn't matter.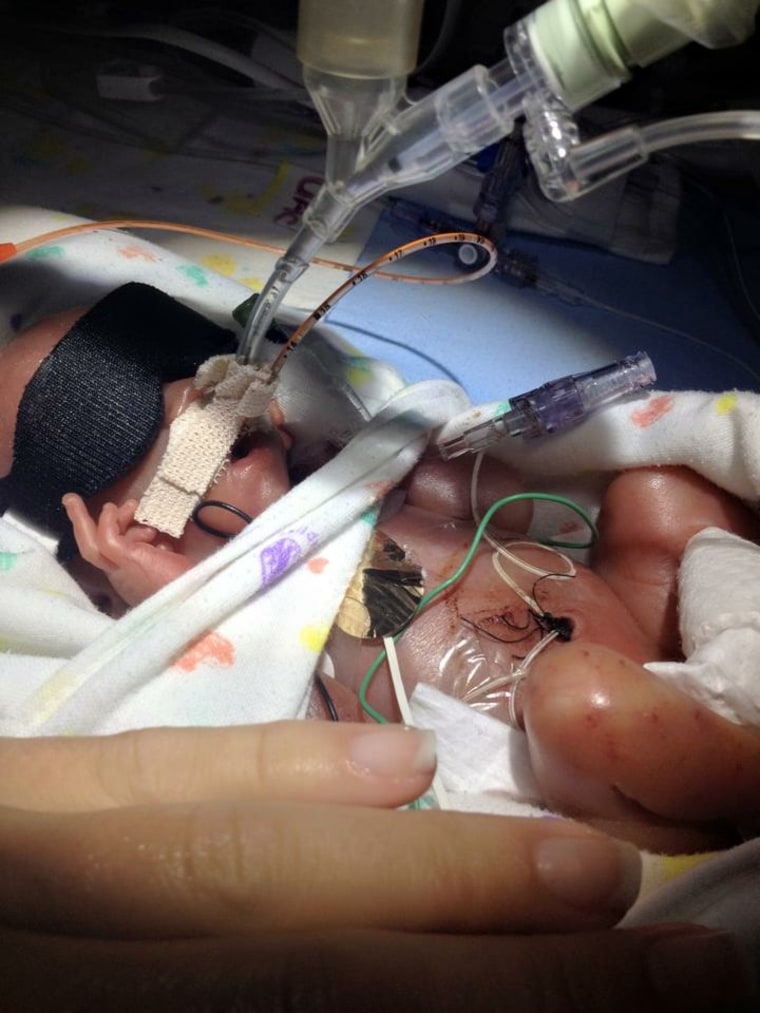 "We didn't care… we just grew to love him," Lindsey Jenkins explained.
As it turns out, "he's actually proven to be mostly healthy and physically sound," said Dan. "We call [Waylon] our little miracle baby."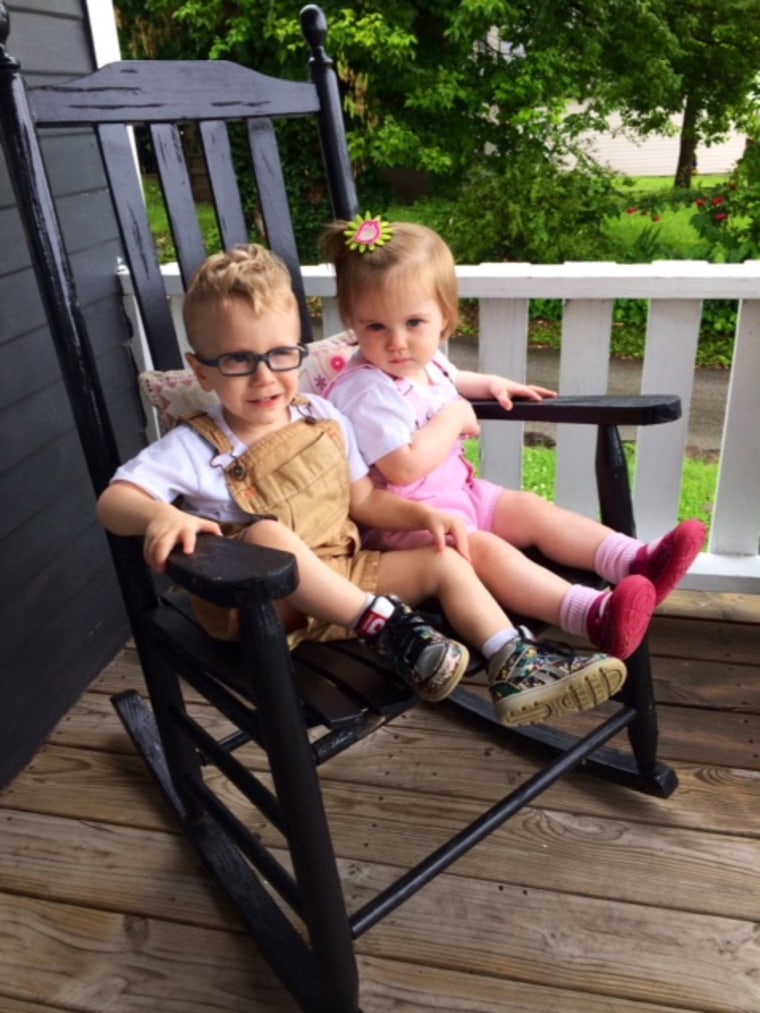 3. There's a higher cost than adopting from overseas
"People believe that because it's expensive to adopt internationally or to adopt through a private agency...it's also expensive to adopt from foster care. It's not," Soronen explained."It costs virtually nothing."
In fact, the average cost of adopting from foster care is less than $2,500, and up to $2,000 may be covered by the state. Families may also receive monthly maintenance payments and financial aid for their child's college education.
"We were under no financial burden at any time," said Dan Jenkins of his son Waylon's adoption. But even "if it cost a million dollars to have the little boy we have now, we would have done it."
4. It's not worth the risk of having to say goodbye
As with any form of adoption — or really, any method of becoming a parent — there are no guarantees. But some worry that the emotional toll of adopting from foster care is too high, as they may lose their child to a biological relative months or years into the adoption process.
Adoptive parents say the wait was tough — but entirely worth it.
"Sometimes I felt like I would keep my heart guarded, just in case," said Kristina Wilmoth, remembering the time before she and her husband were granted custody of their son Jasper. But "once they get adopted, it's like you gave birth to them."
Plus, fostering a child is "so important, and you do get so many rewards out of it," said Lindsey Wery, adoptive mom to 4 year-old Annie. "I wasn't a parent before, and now I am."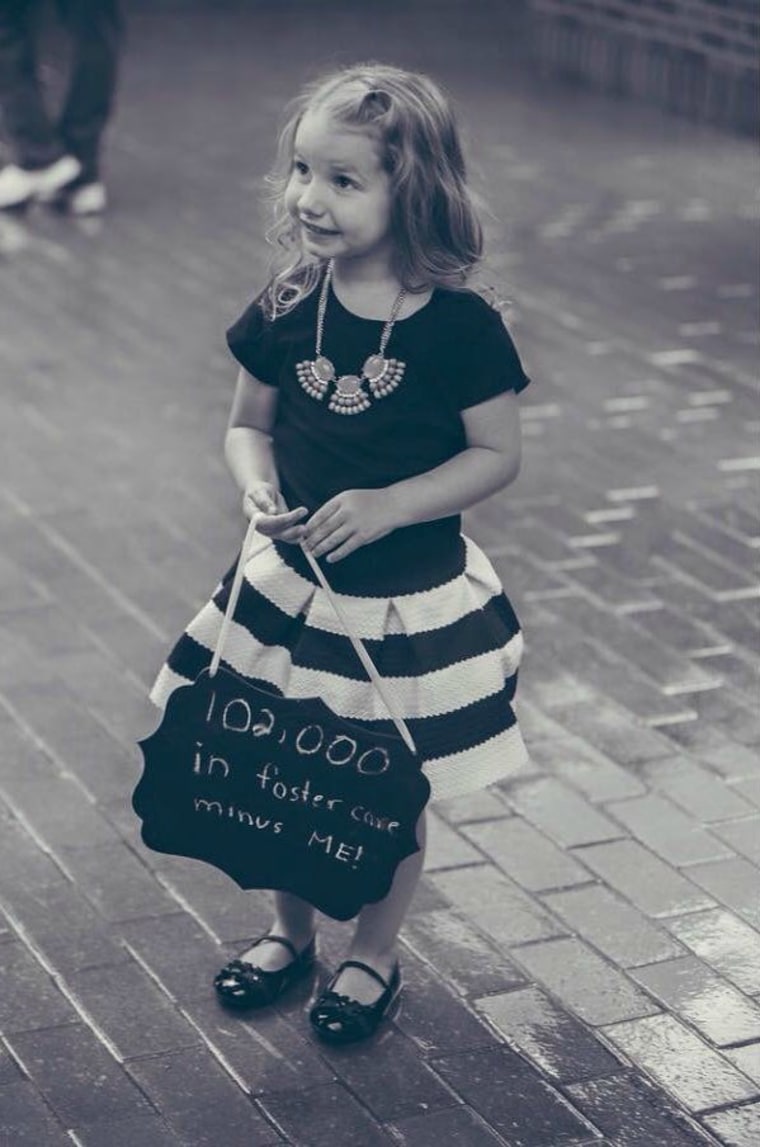 "I look back and wonder what I was so worried about," added Dan Jenkins. "[Our] little boy has benefited our lives in more ways than we can put into words. The reward far outweighs the risk."
5. You have to build a relationship with the birth parents and/or relatives
"No adoptive family is required to have a relationship with the biological family," said Soronen. "Once you're an adoptive family, you make the legal decisions for [your] child."
Soronen recommends staying touch with the birth family only "if it's safe and if it's appropriate," as every situation is different.
Dan and Lindsey Jenkins, parents to 2-year-old Waylon, are in contact with a few of their son's relatives, as well as his biological brother.
"As he gets older and wants to know them, he deserves to," said Lindsey.
Josh and Kristina Wilmoth feel similarly. But when interacting with their son Jasper's biological parents, they've tried to establish certain boundaries.
We're "very clear that [Jasper] is my child… [and] that my husband is 'Dad,'" explained Kristina.
Breanna Shaw, meanwhile, is only in touch with her siblings. As for the rest of her biological family, she said, "I prefer not to talk to them."
"I feel like I have a family here," Breanna added. "I just prefer to move forward."
6. If you adopt an older child instead of an infant, they'll never feel like "yours"
"That's just so wrong," said Soronen. "There's just no reason to think that adopting an older youth — whether they're nine or 16 — isn't worth the effort."
Breanna Shaw remembers how anxious the idea of being adopted made her at first, after a nearly lifetime of moving between different homes.
"Rationally, I knew they loved me… But there's always that small voice that says, 'Are they going to love me enough?'" said Breanna.
Meanwhile, Breanna's adoptive parents, Diane and Fred Shaw, were concerned about being able to provide adequate support.
We wondered, "'Are we going to be enough for her? Are we going to be enough to help her heal?'" Diane recalled.
But these days, Breanna told TODAY, she feels completely at home.
"It takes a lot of being vulnerable [to be adopted], but it's worth it," Breanna said. "It's the best feeling in the world, being loved."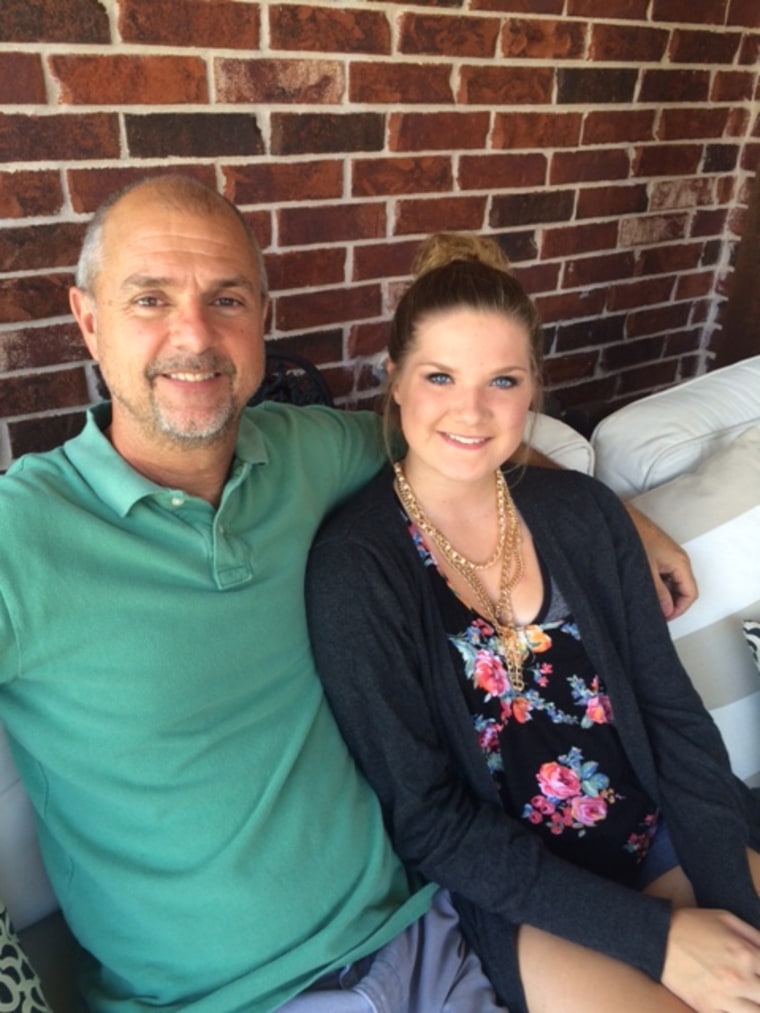 For more Adoption Day photos, visit Together We Rise on Facebook and Twitter. And check out the Dave Thomas Foundation for Adoption to learn about adopting from foster care.