Ah, summer. Time for that trip to Europe, or the Grand Canyon, or maybe a nearby beach.
Or maybe you'll spend your leisure time on the sidelines of a playing field, watching your child at yet another sports tournament.
Youth sport travel is one of the fastest growing segments of the travel industry, outpacing leisure travel overall, and growing numbers of families are finding their summer weekends filled with trips to tournaments and competitions.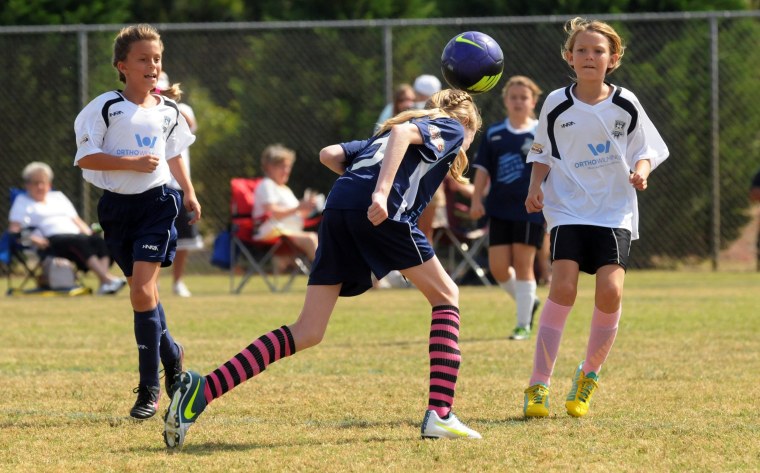 Kelly Mieth, the mother of two teenage soccer players in Montclair, New Jersey, said she and her husband, Brian, regularly devote holiday weekends to the kids' faraway games. 
"Even on weekends when we are home, one will have a game Friday night, or one on Sunday and the other on Saturday," she said. "Our whole weekend revolves around feeding people and getting them to the games and doing laundry."
All that soccer doesn't come cheap, Mieth said. She estimates that club fees in her area regularly come to $2,000 or more, and that doesn't include fees for tournaments or the long-distance travel. Her children participate in six to eight tournaments a year, and more than half require overnight travel, she said. Then there are the uniforms for the club teams, which change every couple of years, and which run between $400 and $500.
Lisa Delpy Neirotti, an associate professor of sport management at George Washington University, estimated that families spend $10 billion on youth sports travel annually, and the figure has been rising every year. 

She is living the sports parent life herself, she said, ferrying her son to lacrosse tournaments throughout the year.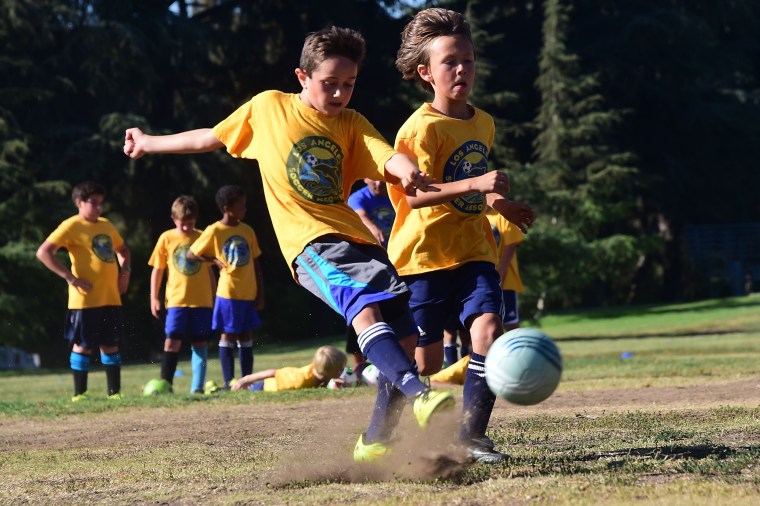 The number of people vacationing far outweighs the number traveling to youth sports events. Some 69 percent of Americans will take vacations of at least one week this summer, according to research by American Express. And in a recent CNBC survey, the average family intended to spend about $1,900 on a family getaway. But for many families with children playing club sports, the tab for tournaments is affecting vacation plans.
Neirotti says families "are substituting sports vacations for family vacations."
Don Schumacher, executive director of the National Association of Sports Commissions, said that "fewer and fewer young people are participating in team sports every year," with growing numbers opting for either extreme sports or the life of a couch potato. But "the people who are participating are participating with a vengeance. They are playing a lot of games and entering a lot of tournaments."

As a result, spending on youth sport travel is growing rapidly, and continued to grow even during the recession.
"We'll have close to 52 million athletes returning to courts or playing fields here in September in fall or winter leagues," said Dev Pathik, founder and chief executive of Sports Facility Advisory, a planning and management firm in Clearwater, Florida. His company's research forecasts a nearly 11 percent increase this year in spending on travel to take part in sports and recreation. In contrast, spending on overall leisure travel grew 4 percent from 2012 to 2013, according to the U.S. Travel Association.
One reason for the rapid growth of youth sports travel, Neirotti said, is that kids are specializing in a single sport at an earlier age. That means they play the same sport year round, and run through the local competition more quickly.
Hockey in particular involves lots of travel, since there tend to be relatively few teams in an area. But for almost any team or individual sport, the more kids specialize, the more they are likely to travel.
The long-distance events are also exciting, said Mieth.
"If you have a kid who loves soccer and loves to play competitive soccer, once they've played in the Dallas Cup, it's really hard to bring them back to play" in a local park, she said.