A mom who tried to recreate a famous Coppertone ad with a picture of her 2-year-old daughter's exposed bottom at the beach ended up on the wrong side of Facebook's decency terms.
Jill White, a photographer from Hickory, North Carolina, posted a photo on Coppertone's Facebook page showing her daughter's bathing suit being pulled down by a young friend. In the Coppertone ad from 1953, a dog tugs at a girl's suit and exposes her tan lines.

White told TODAY that she thought her image was a cute recreation. 
"At that moment me and her mother looked at each other and just immediately said, 'Coppertone ad!'" 
Someone reported the photo and White heard from Facebook. She disagreed that it "fit the criteria of nudity or pornography" and ignored Facebook's request to change the settings on her account or take down the photo. White ended up being banned from the social media site for 24 hours.
When White was able to get back into her account, she re-posted her image, this time with a smiley-face emoji to hide her daughter's backside. Facebook has not taken this image down.
Over the holiday weekend, White addressed the controversy several times.
"It is hard being a photographer to change your privacy settings to FRIENDS ONLY so I have to be a PUBLIC person," White wrote. "I am not ashamed in anyway of WHO I AM or what I do. I will continue to post and be the person I know I am. I will not let anyone get the best of me and I will always fight for what I believe in."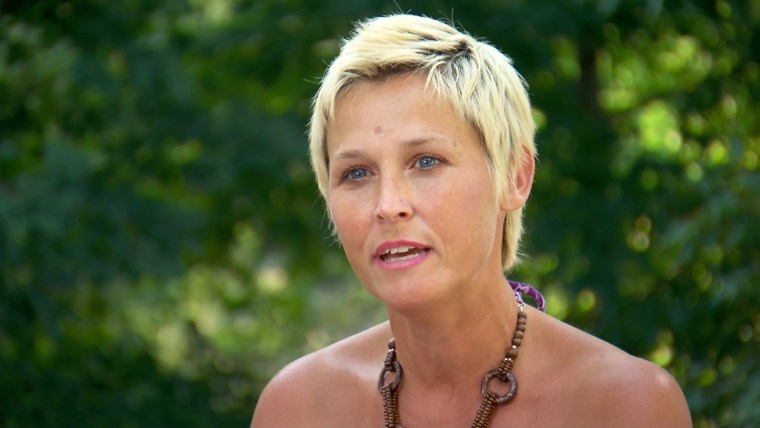 White told TODAY that she still thinks the reaction to the photo was blown out of proportion.
"If Facebook can ban an innocent childhood picture, I would love for them to take a look at everything else on their page that comes through my feeds daily," she said.
For its part, Facebook defended the guidelines it has in place.
"It is hard. With over 1 billion people using Facebook we have to put in place a set of universal guidelines that respect the views of a wide range of people," a Facebook spokesperson said. "These policies are designed to ensure Facebook remains a safe, secure and trusted environment for everyone on Facebook."
Do you think Facebook was right to remove White's original photograph? Weigh in with our survey.
Follow Kurt Schlosser on Google+