A record-breaking fundraiser started by Dave and Charlotte Willner to help families separated at the border continues exceeding all expectations. While President Trump signed an executive order to halt his policy of breaking up families, the Willners said some of the $16 million raised will help a nonprofit to return children to their families.
"This is a reminder of the power we have when we all stand together against injustice," Dave Willner shared in a statement to TODAY. "However, a change in policy doesn't automatically reunite these innocent children with their families or erase the trauma our government inflicted."
It remains unclear whether the government will play a role in reunifying families and experts believe that some of these family separations will be permanent. The additional money raised by the Willners will help Refugee and Immigrant Center for Education and Legal Services (RAICES) provide lawyers to immigrants as well as reunite families.
"These families will need legal representation, counseling and other crucial services that RAICES will be able to provide to more people and at a greater and faster scale than ever before because of these funds," Dave said.
The Willners said RAICES has unified three families already.
The fundraiser first started after the Willners saw the photo of a 2-year-old Honduran girl crying at the border and they thought immediately of their own 2-year-old daughter. They felt they had to act so they started a fundraiser on Facebook, hoping to raise $1,500 for RAICES.
"I am a parent — specifically, a mom of a child the same age as the girl … When I see her face, I see my own daughter's," Charlotte wrote.
It soon became clear this was no ordinary fundraiser. At one point, people were donating between $2,000 and $4,000 a minute, the family shared. On June 20, the day Trump signed the executive order, the fundraiser earned $10,000 every four hours. The average donation is $38.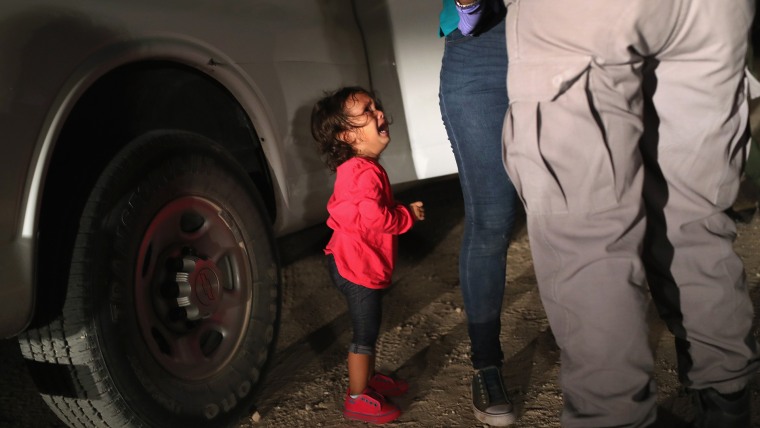 As the fundraiser neared $5 million dollars, Facebook updated its platform so that the family could continue raising money. The Willners were among Facebook's first employees, and now both work at different tech companies in Silicon Valley. They raised more than $16 million in five days for the RAICES, and the Willners reset their goal to $20 million. Facebook told NBC News that it is the largest fundraiser in its history.
"It is fabulous," Jenny Hixon, director of Education, Outreach and Development at RAICES, told TODAY. "The Willners seem as surprised as we are... We can't thank them enough for their incredible kindness."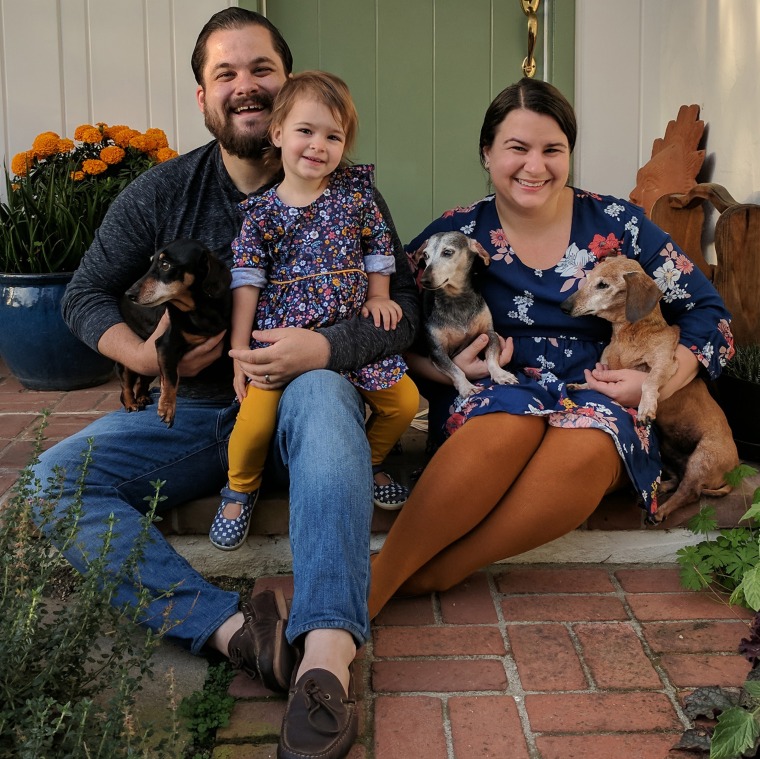 RAICES will use some of the money to make sure that immigrants have lawyers.
"In the justice system if you don't have access to legal representation, you don't have a shot," Hixon said. "We are going to be able to serve so many unaccompanied kids."
Since May, at least 3,000 children have been separated from their parents when the Trump administration began splitting up migrant families at the border. The Department of Health and Human Services said it houses almost 12,000 immigrant children total, most of whom crossed without family members. After 57 days in a facility, they go to foster care or with family members. Reuniting these children with their families will be challenging and the extra money will be essential to this work.
"RAICES' work becomes more important than ever," Dave said.
While Hixon is floored by the fundraiser's success, she believes its popularity shows that so many people feel outrage.
"The community really saw what was done, how people were being treated and how de-humanizing it is, and they are rejecting it," she said. "It is a terrible system. We hope that now that people see it, they won't look away."
As hard as it is for people to see children treated like this, Hixon wants people to remember that this atmosphere creates stress for all immigrants.
"It is even a harder time for people who are immigrants who are living under this constant threat and really being targeted," she said.
While donating helps organizations like RAICES, Hixon encourages people to become more involved in their own communities to continue helping.
"Find an immigration rights group in your community that is led by immigrants and support their work," she said.
To the Willners, who live in California and both work in technology, the fundraiser's success provides hope.
"In a time when division seems ever-increasing, remember that Americans can still come together to say, 'This is wrong' and do something about it," Charlotte said.