/ Source: TODAY Contributor
Helicopter moms and free-range parents often butt heads in their child-reading styles. But in their latest video, the Holderness Family is poking fun at their own helicoptering ways and proving that parenting is a lot more fun when you stop taking yourself so seriously.
In Copter Mommy — their new parody of the LMFAO hit "Party Rock Anthem" — North Carolina parents Kim and Penn Holderness showcase some of their most typical helicopter parenting behaviors: chasing their kids, Lola and Penn Charles, through the playground with hand sanitizer, sunscreen and even bubble wrap to keep them safe.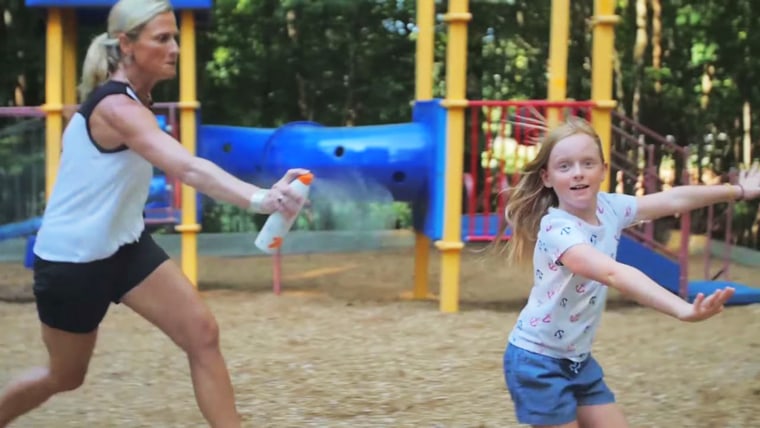 "Copter Mommy in the house tonight — gotta make sure everything's right," sings Penn, as Kim dances with a group of moms before proclaiming, "Every day, I'm hoverin'."
The parody also shows a free-range parent allowing a child to play independently, although Kim admits that she isn't able to let go the way those moms do.
"When they're up on the bars you bet she's underneath like a safety net," Penn sings of his wife's parenting style.
Later in the song, Penn confesses that while he may not hover over his kids on the playground, he considers himself to be a helicopter dad on the sports field — directing his kids about where to run and interrupting the coach.
"Yo, I'm chasin' him around to home, though he'd learn a lot more if I'd just leave him alone," the father-of-two sings.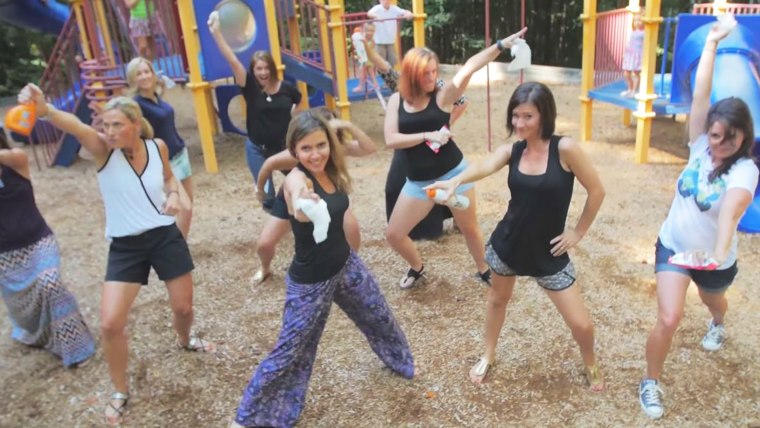 So, do Penn and Kim hover as much as they joke that they do in the parody?
"My children think that I am the assistant coach of all of the teams they play on. I have never been asked to be assistant coach. I just get really into it. I may be embarrassing them, but I wouldn't know because I am too busy yelling instructions and cheering," Penn told TODAY Parents.
"For as much as we'd like to let our kids wander and explore — just one news story about a kid disappearing and we start our hovering," Kim added. "I know they would benefit from a dose of 'free range' parenting, just as long as I can see them. The entire time."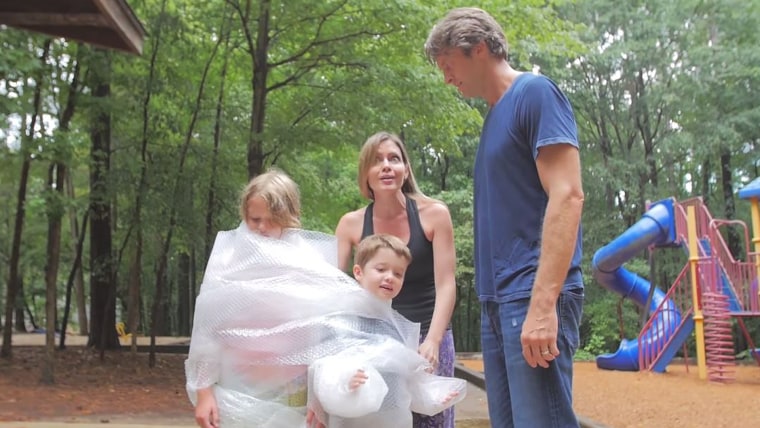 For all of their hovering, Penn and Kim said they know they're not alone — which is the reason they created the parody to begin with.
"Here's our tribute to the parents out there, like us, who struggle to let our children wander, wash their own hands, and apply their own sunscreen," the pair wrote in a Facebook post for the video. "We are working on it."