When Evangeline Lilly stepped out at the premiere of her new movie "Ant-Man" Monday night, she revealed more than just a glamorous black-and-white gown — the actress also sported a growing baby bump.
This is the second child for Lilly and her longtime boyfriend Norman Kali. The couple's first child, Kahekili, whose name means "thunder" in Hawaiian, is 4 years old.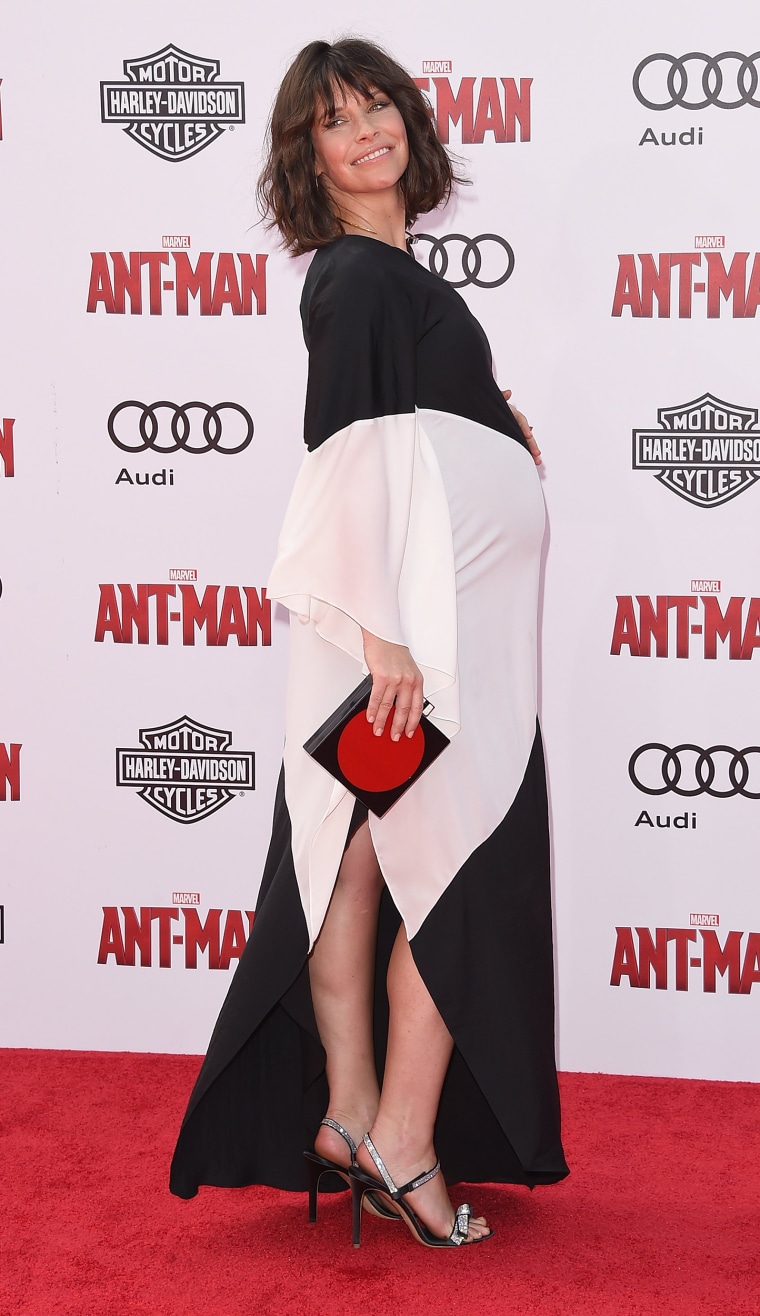 Lilly confirmed the announcement with an Instagram post of herself at the premiere, captioned with #proudmama.
She also posted a picture of herself rubbing her belly in a bright yellow halter-style dress before an appearance on "Conan" to talk about "Ant-Man."
More children have been in the couple's plans for some time now.
"What I wanted originally was six kids," Lilly told Ocean Drive earlier this year. "I frickin' love being pregnant. I'm one of the lucky women who just had a blissful pregnancy, but I wanted to adopt four. My partner and I have really been through the ringer in the adoption world and it's hard, so we'll see what happens."
For Lilly, motherhood has done more than bring her family happiness. It's kept her grounded through her bubbling acting career and given her perspective.
"All I have to do is see my son to do that mental check that says, Is this really important? Do you really need to be doing this? Do you really care? It helps put everything in perspective when things get stressful or when there's a demand or pressures on me. At the end of the day, it's our family, it's being a mother and a partner and seeing love all around," she added.