The last time Eva Mendes visited "The Ellen DeGeneres Show," the host quizzed her about rumors that she and partner Ryan Gosling had a little one on the way. Mendes shot those rumors down with an enthusiastic "no!"

Of course, a year — and a baby — later, it's obvious Mendes wasn't exactly telling the truth.
"Congratulations, liar!" DeGeneres said to her guest Wednesday.
As it turned out, Mendes had a good reason to be tight-lipped at the time: "My mother didn't even know yet."
Still, the "Lost River" star felt like she should make up for the fib in the form of a baby photo.
"Isn't she adorable?" Mendes boasted when the picture was revealed.
Well … not really. But that's no reflection on baby Esmerelda, who Mendes gave birth to in September. The photo was actually an awkward mashup of Mendes and Gosling, complete with makeup — and stubble.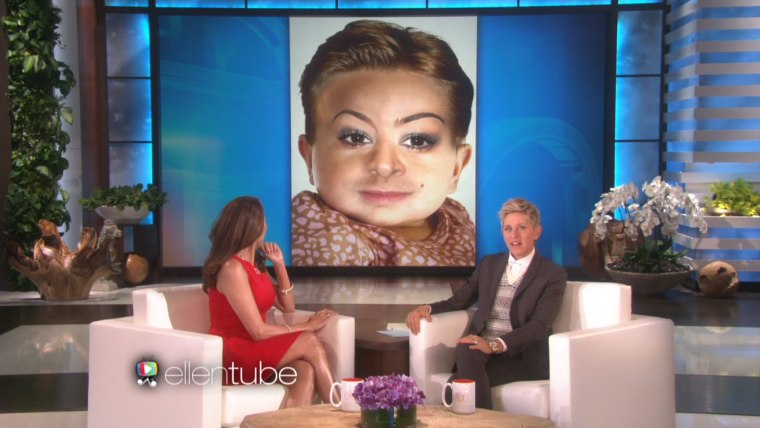 "Very exotic!" Mendes deadpanned.
Indeed!
This wasn't the first time the "Ellen Show" audience got a so-called sneak peek at baby Gosling. In September the host teased an exclusive first glimpse, but all viewers really saw was a frame emitting a blindingly bright light.
For now, Esmerelda is still waiting for her close up.
Follow Ree Hines on Google+.