Some new moms can look red-carpet-ready days after giving birth. Some take a lot longer. And some don't care whether they drop that weight — they've got bigger priorities!
But whatever their attitude toward their post-pregnancy body, there's always a lot of pressure, and that's something actress Eva Mendes doesn't like.
The 41-year-old gave birth to Esmeralda Amanda (actor Ryan Gosling is the father) last year, and told Wendy Williams on her Wednesday show, "I feel like we can be really hard on each other. That whole term 'bounce back' after pregnancy. I don't know. I don't like that terminology."
She added, "Look, if you go into the bikini two weeks after, good for you, but that wasn't me. I just feel like we, as women, need to support each other more."
MORE: 8 ways to stop 'mom judging'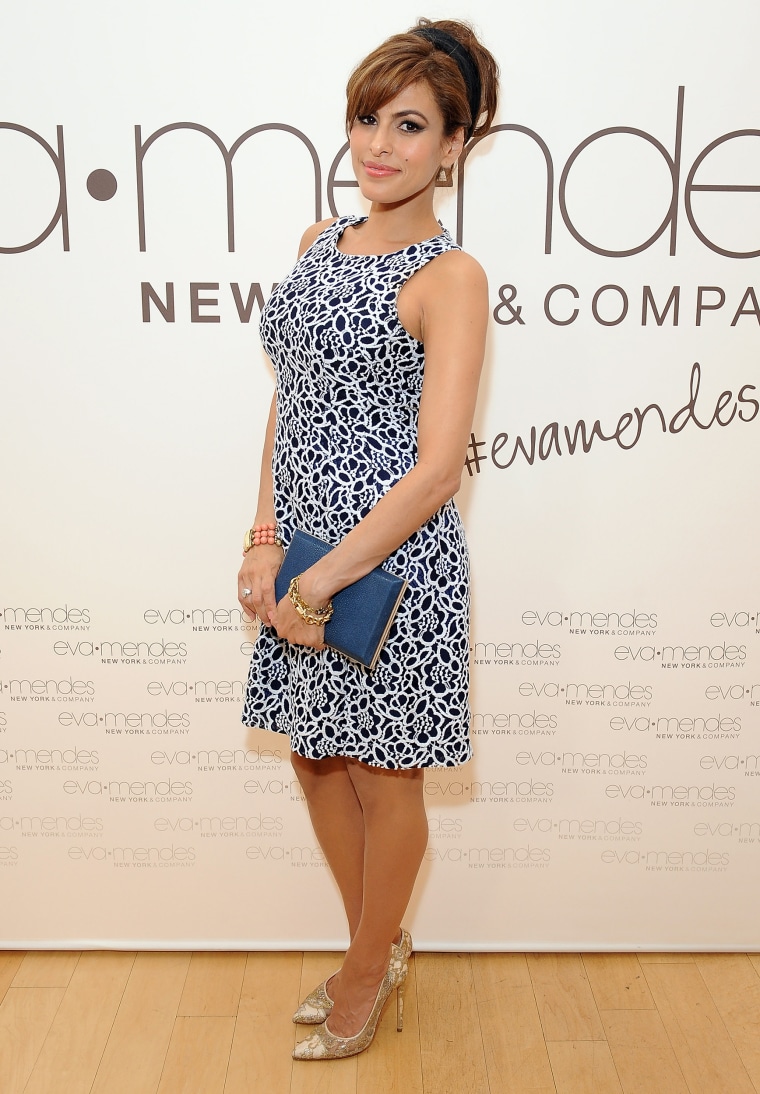 Separate from that issue, Mendes explained why they chose their daughter's name (they're big fans of "The Hunchback of Notre Dame" and it worked well for both the Spanish and English speakers in her family). She also revealed that while she's not "anti-nanny," she doesn't have outside help for the tot.
MORE: Kerry Washington loves her post-baby body
That's because she doesn't need it, between hers and Gosling's families. (Mendes was born in Miami but her parents are Cuban.)
"It's like a takeover," she said. "The Cubans come over and it's like 'The Cubans are coming!' It's amazing because they take the baby, they start cooking food, the dishes are done, it's a beautiful take over."