We could all take a cue from new mom Eva Longoria.
Well, at least those of us who've recently given birth. Namely: Don't feel pressured to lose the extra baby weight you accumulated over those nine months (or thereabouts)!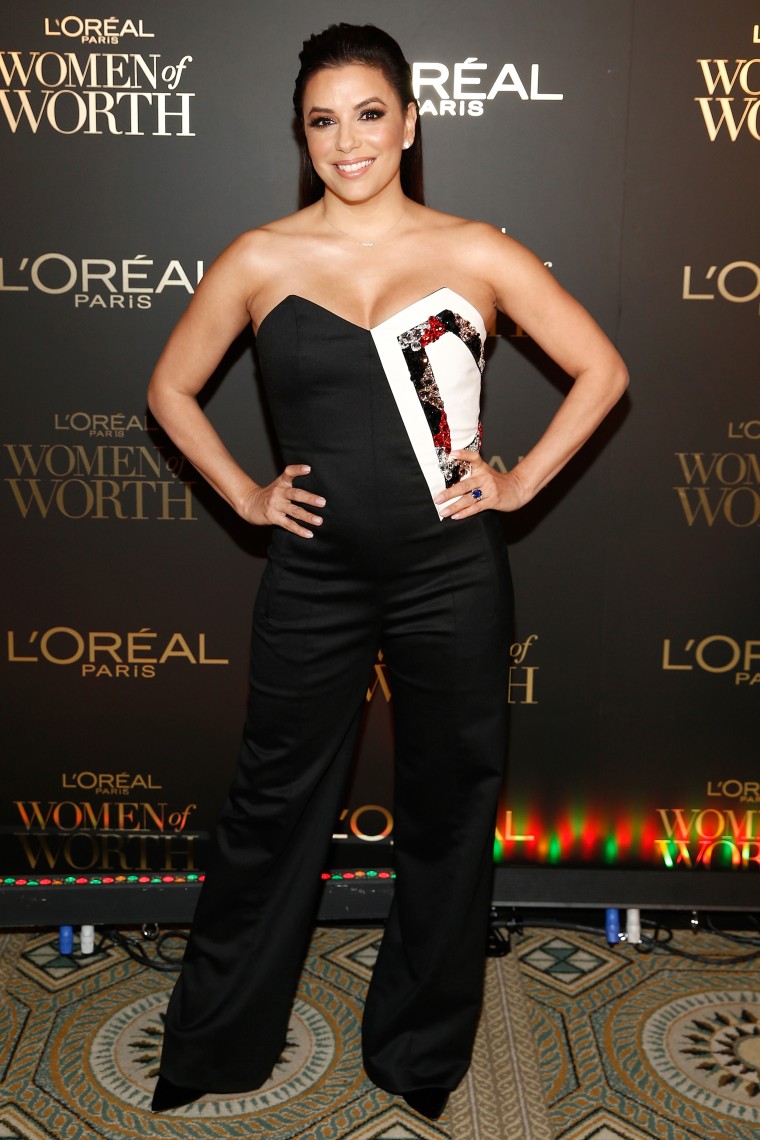 "I really gave my body time to adjust to postpartum and post-pregnancy," she told People magazine at the Women of Worth Gala in New York City on Wednesday. "You know, it had a baby! It created a human life, so I really wasn't too hard about getting back into shape."
Longoria, 43, and husband José Bastón, 50, welcomed a baby boy named Santiago in June.
She's gotten the strength to go her own way from her relatives. "I've had some amazing women in my life — my mom, my sisters — who really taught me about my self-worth from very early on in life," she said. "I come from a family of strong women, so it would have been impossible for me to lose my self-worth."
That doesn't mean she's not doing anything to drop some of those excess pounds; she told Us Weekly she's doing "very serious weight training" and some yoga.
"We do have a lot of pressure when people are telling us what we should look like," she told People. "And I think you have to find your own truth.
"I don't feel like we should go by these rules and social constructs of society, where you have to be a certain size to be pretty."
And it also helps if you can have some selective hearing.
"I don't really succumb to any pressure," she said. "If people were saying, 'Hurry up and lose weight,' I don't know, because I don't listen to it."