/ Source: TODAY Contributor
For actress Eva Amurri Martino, sharing the story of son Major's birth is less about telling a home birth story and more about sharing how the birth of her son brought about healing — allowing her to truly feel joyful for the first time since experiencing a miscarriage last year.
"It's more about letting go, trusting, and allowing the process to take over and gift you something," Amurri Martino told TODAY Parents. "I feel like the biggest transformation (after giving birth) was an emotional one — I finally came to terms with our loss before Major, and have made sense of it for myself."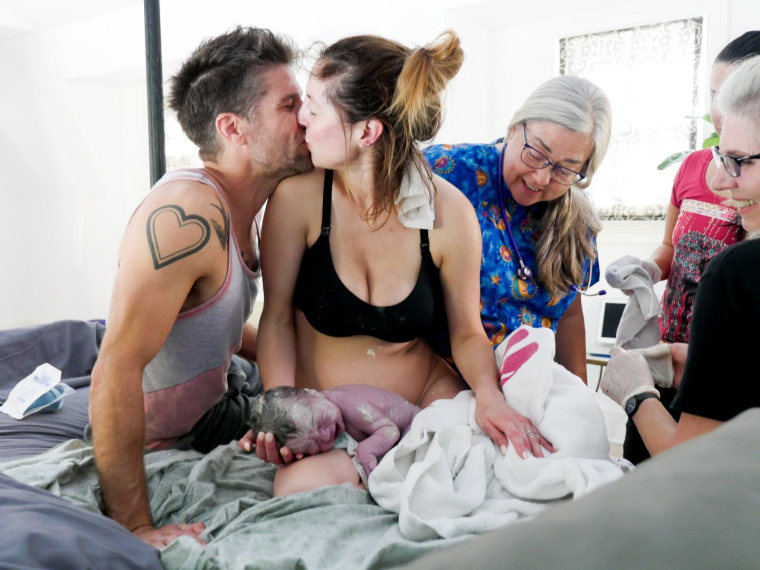 Amurri Martino, who also has a 2-year-old daughter, Marlowe, with husband Kyle Martino, published Major's birth story on Happily Eva After, her motherhood and lifestyle blog. A week ago her son was delivered in her bedroom in her Connecticut home.
RELATED: Actress Eva Amurri Martino welcomes 'rainbow baby' after miscarriage
"I've found childbirth to be so unique in its ability to completely humble you while also completely empowering you," Amurri Martino wrote in the post. "It reduces you to your essence and strips you of every pretense. It reminds you that you are no better than all the women who have come before you, but also no worse. You are just one of them, doing something that women have done since the beginning of everything, and just like them you will somehow get through it."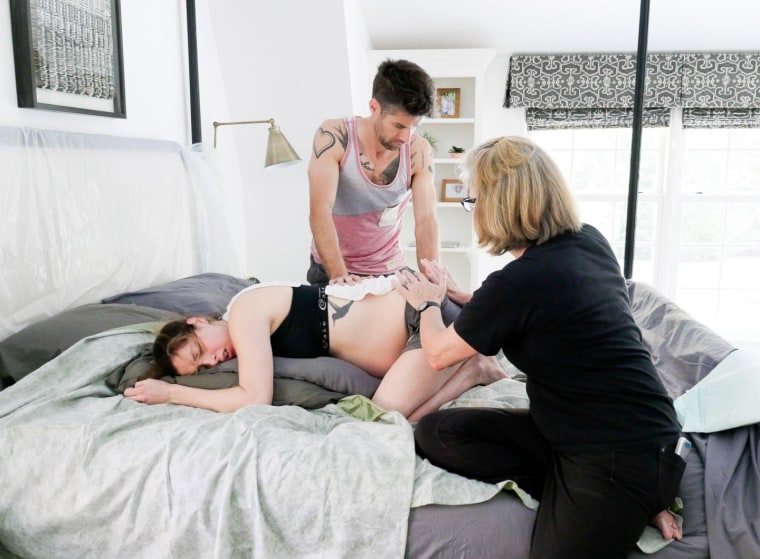 Amurri Martino did get through it — laboring for only five hours before giving birth to her son on October 19. The actress had announced her pregnancy in May of this year, speaking candidly on her blog about the baby she lost and her emotions and fears about being pregnant again. But now, she says she has experienced healing and a sense of understanding through her delivery of Major.
RELATED: Eva Amurri Martino shares about pregnancy after miscarriage in moving blog post
"I looked down at Major. His eyes were open and he was staring up at me," Amurri Martino wrote. "I thought about my miscarriage and the child we had lost, the pain we had endured as a family. In that moment, as our son gazed at me, I realized that everything — all the pain and the heartache — had brought us to this moment and had brought us him."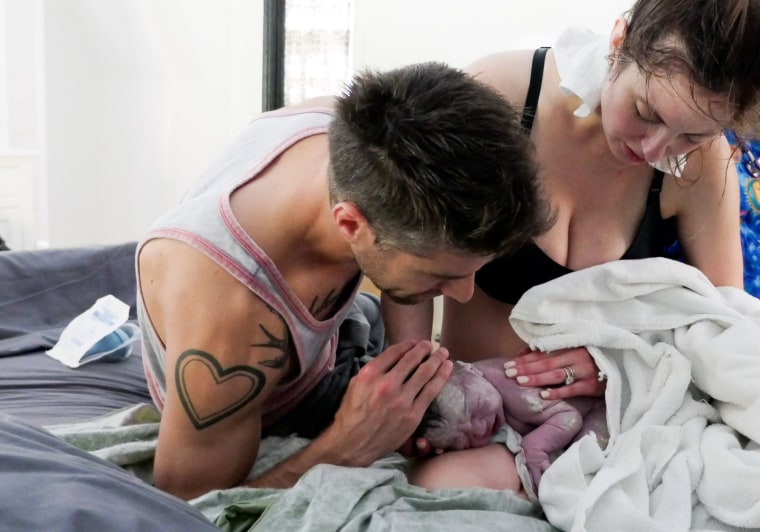 "I understood finally that this was the child that was meant for me to hold in my arms and to raise. I understood that my sweet, deep and internal relationship with the baby who I held only briefly inside me had had its own purpose — and that we had lived a lifetime together in those nine short weeks. Finally, finally, finally, I trusted the journey and the process and the Universe. I was healed. For the first time in a year and a half, it felt ok to just be deliriously happy. And so I was."
Amurri Martino says it was important to her to share the details of Major's birth, in hopes that other women who have experienced the loss of a pregnancy will find a bit of hope.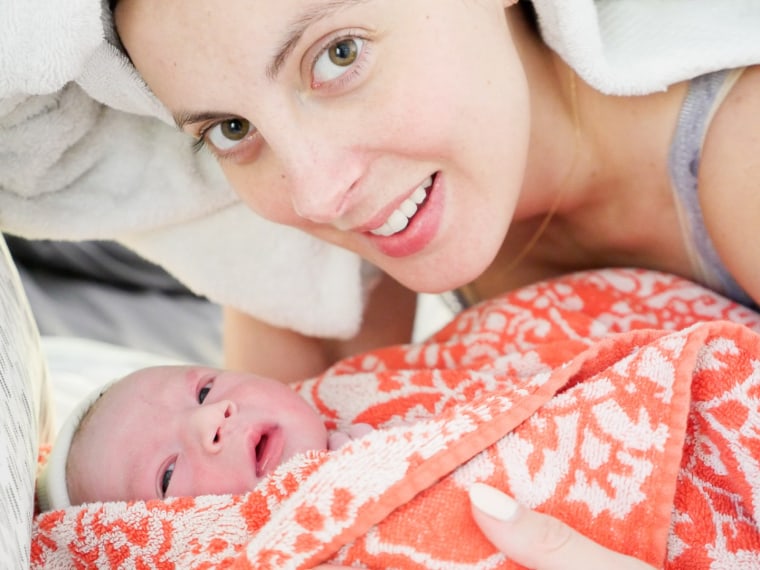 "I wanted to share his birth story because I think that there is a lot of fear around birth culture, even among women who have already experienced childbirth. I was one of those women," said Amurri Martino. "It makes me happy to share an experience that was joyful, normal and safe...if women who have experienced a loss can feel hopeful from my story, that is truly the most rewarding thing I can think of."
In the days since Major's birth, Amurri Martino says her family is settling in and adjusting to life as a family-of-four.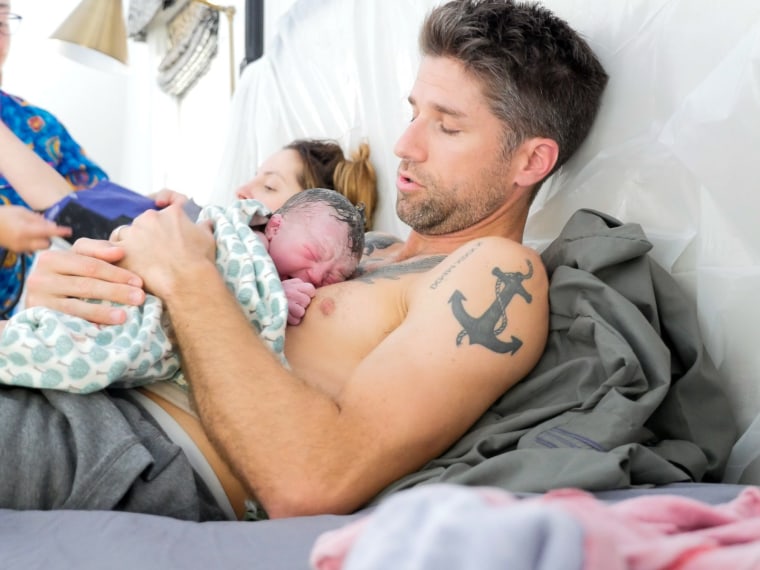 "It's so interesting how different newborn life has been for both of us this time around — much more second nature and no more tiny baby nerves," said Amurri Martino.
Never miss a parenting story with TODAY's newsletters! Sign up here
"I am taking each day as it comes right now. I'm feeling so fortunate to be exactly where I am, with my people, and with such a strong community around us. It's a great feeling."