One recent evening, while the old "How the Grinch Stole Christmas" played in the background, I eased the oversized box of ornaments down from the closet. I was swept up in the simple moment of our yearly tradition until a holiday ad suddenly interrupted, proclaiming, "... and the holidays mean nothing till your first as a parent." 
The words pierced me with such force and threw me out of the moment into a reality in which, apparently, my experience somehow wasn't meaningful without the inclusion of a child. Something I wanted, but didn't yet have. 
I grew up Jewish in New York City with a single mom. We lit the menorah, ate Chinese food on Christmas Eve and saw a movie on Christmas Day. I cherished those quiet holidays with her. But as I grew older, I also secretly craved a celebration like the kind I'd seen in movies.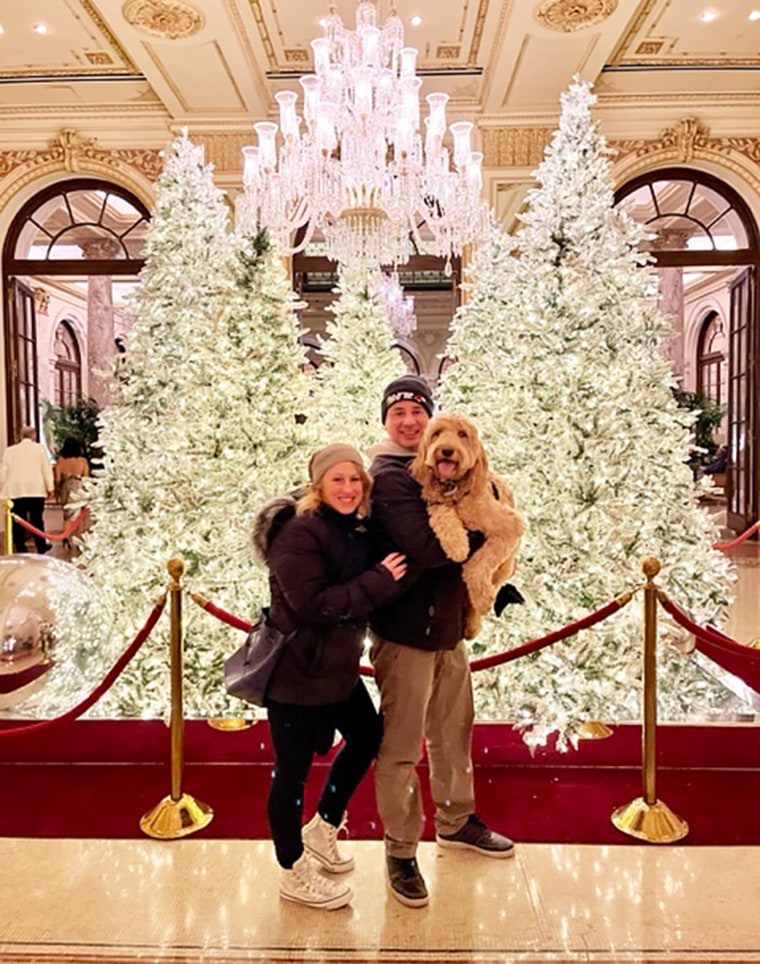 When I met my future husband at 31 and married into a large family, everything changed. The idyllic holiday I'd dreamt of became a reality — and stayed that way for a long time. Until COVID-19 dispersed everyone into different directions — and states. 
Four years ago, I was pregnant and preparing for a baby's arrival — expecting that December would be my last as a mother to only my dog. But that didn't happen. The few purchases made for the son I'd never meet moved to the back of my closet. 
Through that traumatic loss, then another two years later, followed by many failed IVF cycles and one unsuccessful embryo transfer, a feeling of deep longing began to take root.
The longing was perpetual, and unseen to anyone but my husband and me. It worked through me with quiet voracity and morphed how I saw the world, and myself. As the seed of grief grew, excitement for certain things I'd once loved dissipated. 
Often, it's dormant, like a still lake. But during the final months of the year, it rises to the surface and ripples throughout, creating subtle waves.  
My fridge had once been like a mantle — displaying cards — and later it was where I posted a 4-by-6 of my own little black and white miracle. A glossy sonogram photograph that was taken down almost as quickly as it was hung. After that, I stopped using the space except for grocery lists. Anything else was too painful. 
The holidays shine a light on trauma. What's beautiful can be accompanied by a certain melancholy for many like me, struggling with a loss — recent or not.
The holidays shine a light on trauma. What's beautiful can be accompanied by a certain melancholy for many like me, struggling with a loss — recent or not. I'm filled with angst thinking of a day when the baby shoes — boxed with a bow in the back of my drawer — can finally be unwrapped. 
During our yearly, festive ritual, the final ornament my husband and I hang together is a silver disc with blue ribbon, the name Jack — and the date we lost him — etched across it. Hanging this ornament on our tree fills me with pangs of sadness, but in those moments, I feel sincere fulfillment too. 
Decorating a Christmas tree wasn't a tradition I grew up with, but it's one I now cherish and consider a practice not in religion, but in reflection. 
A brief, yearly museum exhibit with us as curators — displaying our lives together, and including antiques from my husband's childhood, growing up in a big Irish-Italian family on Long Island. 
A special discovery one year only deepened our connection to each other: a random, old ornament, a delicate, red bootie that — inexplicably — had the scripted word Bee at the bottom. My nickname. To both of us, this was serendipitous. 
But on that night a few weeks ago, the blaring sound of that ad jolted me out of my happy place and into the realization that — especially around this time of year — everything is obsessively linked to parenthood. An obsession that has skyrocketed with social media. Ubiquitous matching family pajamas and holiday memes of Elf on the Shelf and stressed-out moms abound. The magic of the season seems to be relegated to a particular image. There's little space or support for those who don't have children, whether it's by choice or not, and there's no representation for families who look like mine.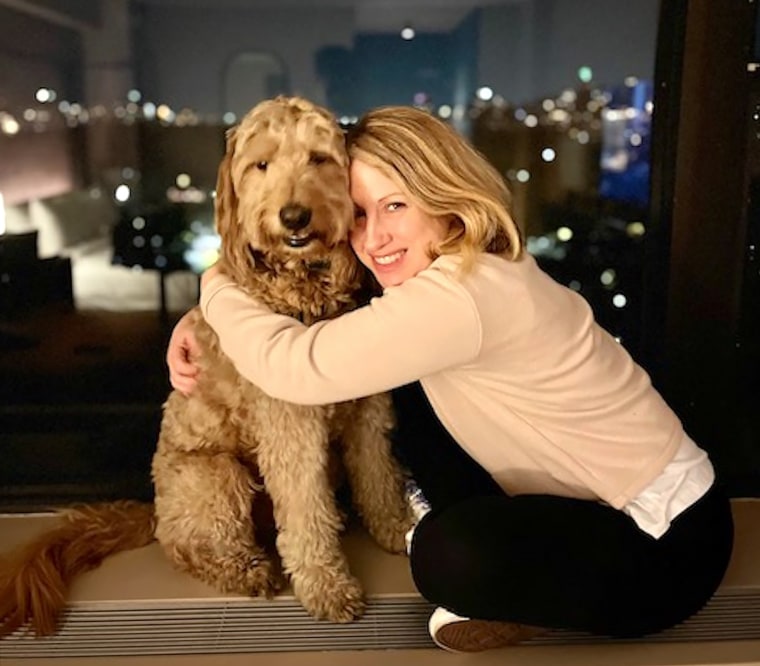 In "National Lampoon's Christmas Vacation," which has always been one of my favorite holiday movies, Julia Louis Dreyfuss plays half of a yuppie couple without children. They're depicted as vapid, cold Scrooges who disdain the holiday. I never gave it much thought, but there's an implication that a childfree home (voluntarily or not) lacks warmth or love. It's not an uncommon theme, but it's magnified during December. 
The fact is, everyone's entitled to their interpretation of holiday magic (if they want it). Family isn't defined by its components — it's a feeling, and one with unlimited definitions.
There's beauty in the places between the loud, dominant parts of the season — both on TV and in real life — and the soft, special ones I share only with my little circle. I've learned grief and joy can coexist, and this emotional flexibility has allowed me pockets of sincere elation. 
I've found joy by forging our own, festive traditions during the parts of the holiday that are just us — like Chinese food and movies on Christmas Eve, just like when I was a girl. Other traditions are admittedly commercial, like matching pajamas for us and our 5-year-old goldendoodle, and creating winter-themed charcuterie boards for us despite it not being my forte, and only for two. A holiday staycation with our dog, a one-time birthday present from my spouse, also became a cherished ritual. One I'd take over any material item in the world. 
We took this year's trip to the Upper West Side of Manhattan and stayed where we spent our first night as a married couple. I peered out the large hotel windows, onto the expansive, Central Park before me, a different woman than the one who stared out of them six years earlier. 
A cascading of lights created a shimmer along the streets below. I'd come to understand that appreciation existed alongside the presence of desire. With that, light re-entered the story — my story — during a period when it's all too easy to go dark.