When I first moved away from home and into my college dorm, my family bought a new couch.
They replaced our brown, well-worn leather sofa with a tan sectional, featuring cupholders and a reclining option for every family member — even a corner for the dog. Then, they fostered a puppy. He was young and hyperactive and antagonized our dog by jumping on his back and stealing his bed.
I thought our house — a place I had called home my entire life — couldn't have changed any more than that. But in March 2020, I moved back home because of the coronavirus pandemic.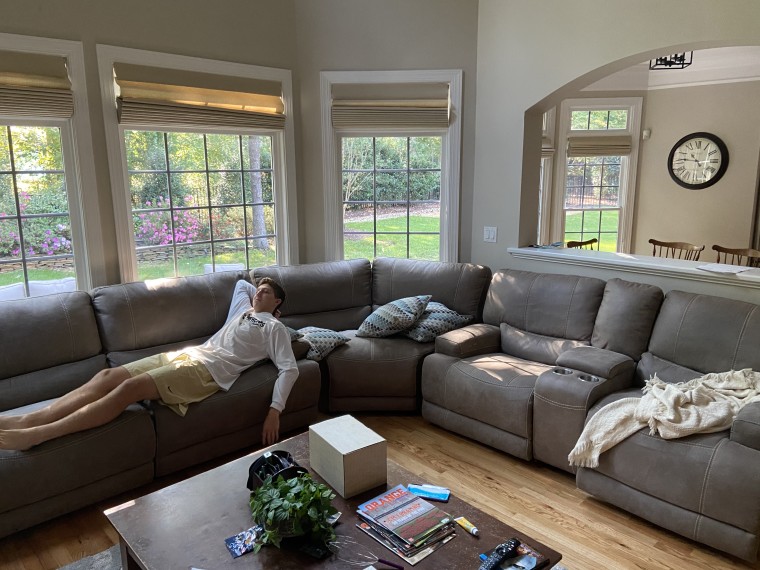 And then, in what had already become an upside-down world, we moved out of my childhood home altogether.
A house full of memories
My parents moved into our white house with hunter green doors and matching shutters right after it was built in 1999. It was a new neighborhood in Charlotte, North Carolina, with one main street lined with tract houses, each with a square plot of land out front marked with a tree. As I grew up, so did the neighborhood, expanding into the community that it is today.
That house was where I first met my two younger brothers after they were taken home from the hospital. It's where we all learned to walk, watched "The Wiggles" for hours on end and memorized multiplication tables. At that kitchen table, I was told about my mom's pregnancy, the marriage of my aunt and the death of grandparents. Every monumental event in my life was rooted to that house.
My move back home mid-sophomore year became yet another defining experience tied to that physical space.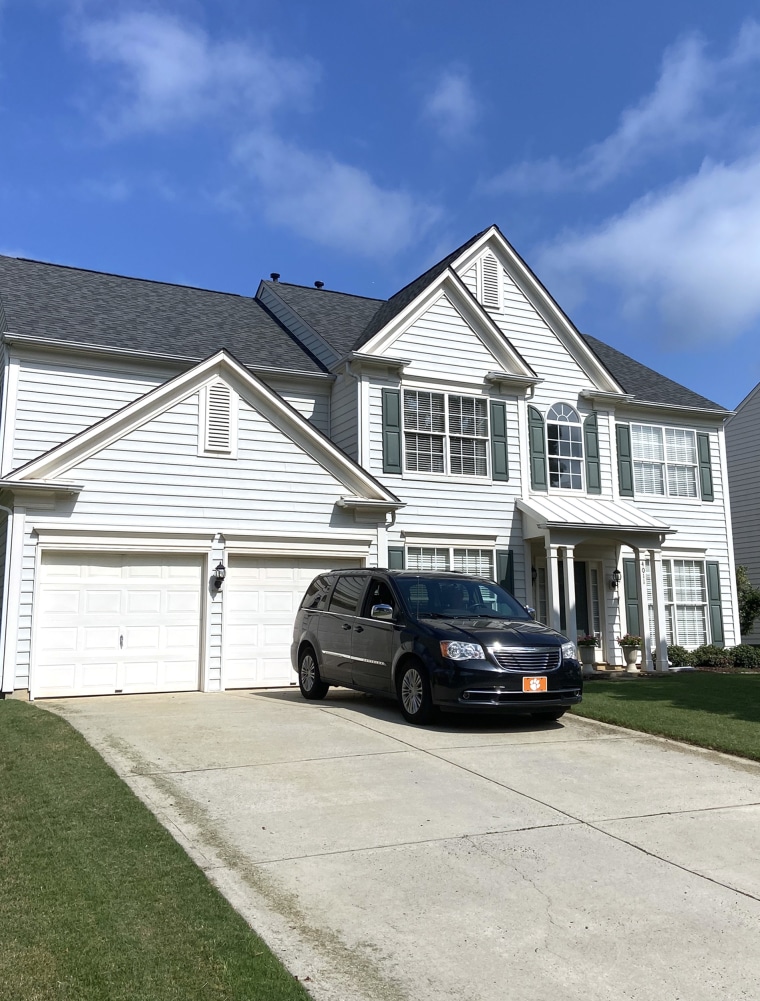 The pandemic transformed my house into my entire world. With local stay-at-home orders, there was nowhere else to go. My desk became my classroom, and, later that summer, it served as my newsroom during my first journalism internship. Our kitchen table became part office, part co-working space. The playroom turned into a dorm lounge, where I would talk with my brothers and sometimes join them for a video game when the boredom really sunk in.
And my favorite place of all, our living room, turned into our movie theater as we watched a full lineup of shows and movies each night, starting with "Jeopardy!" and usually ending with a rerun of "The Office."
Nostalgia was a comforting emotion to surround myself with. The past was fixed. And the future had never been more uncertain.
Our house was well lived in. Closets overflowed, our attic was full, and in every drawer, you could find old crayons, a lost pair of scissors and a drawing from someone's elementary school art class. I didn't like to throw things away. What if I needed it one day? Every nook and cranny was occupied by something, and even if it seemed like we didn't have enough room, we'd make some.
My parents had always said we would move one day. But it was always one of those far-off notions — something that may happen someday but not anytime soon.
But when our house became our whole world and our weekends were limited to entertainment inside, my parents started taking on home improvement projects. We repainted my room from neon turquoise to a neutral beige. We fixed the doorknob-shaped hole in our playroom wall and painted over the crayon drawings hidden in our old playroom. I remember having a passing thought that maybe it was all done just so we could live more comfortably here.
But I soon found out the reality: We were getting it ready to sell it.
Uprooting — fueled in large part by remote work — has become a part of the pandemic narrative. Data from the United States Postal Service shows that in 2020, more than 7 million households moved to a different county as many people moved from big cities to the suburbs, an increase of half a million compared to 2019. But the Joint Center for Housing Studies of Harvard University found that these upticks in early and late 2020 did not represent "a significant change from prior years in the total number of moves."
Whatever trend the data ultimately end up validating, my family's move was just one of many during remarkably unsettling times.
Onward
Growing up, I liked the idea of moving. It always sounded exciting. Anytime a new student joined my class, I would pepper them with questions: How did you pack everything? How could you carry it? How did your furniture fit through doors?
But in June 2020, my parents told us over dinner that we were officially selling the house. It was finally my turn to go through the excitement of a big move, but I felt more like a child forced to part with her security blanket.
During the early days of the pandemic, my friends and I joked that we had regressed. I started re-watching my favorite show from high school, "The Vampire Diaries," and reread every single "Percy Jackson" book, including the spinoff series. I forced my brothers to play old board games like the Game of Life, Trouble and Sorry with me. Nostalgia was a comforting emotion to surround myself with. The past was fixed. And the future had never been more uncertain.
So the idea of packing everything up and moving into a new space gave me a feeling of grief for the 20 years I had spent there. I'd never again look out my window and see the view of our empty backyard, which had been occupied by a play set and then a trampoline at various times in my life. I'd miss running in our neighborhood's perfect loop or walking my dog on his favorite route. And I'd miss being able to lean over the railing of the second story to have a conversation with my family downstairs.
For (my brothers), the new house looked like a brand new playground. To me, I felt like I was finally leaving one.
My family moved just as Charlotte was entering a hot seller's market, mirroring a real estate trend seen across the country. By the end of 2020, inventory in the city shrank 28.4% and sales increased by 8.5%, leading to a 32% decrease in the supply of homes, according to the Charlotte Business Journal.
In a sign of the times — with many buyers waiving contingencies and home inspections — the family who bought our old house wrote my parents a letter when they submitted an offer, expressing their vision of raising their two young children there. It felt like we were passing our house down to a family with kids who would grow up there, just like my brothers and I had.
Packing up
My parents bought a house about 10 minutes away, and we were set to move the first week of August. This coincided with the last week of my summer internship and was exactly one week before I was set to move back to the University of North Carolina at Chapel Hill to start my junior year of college.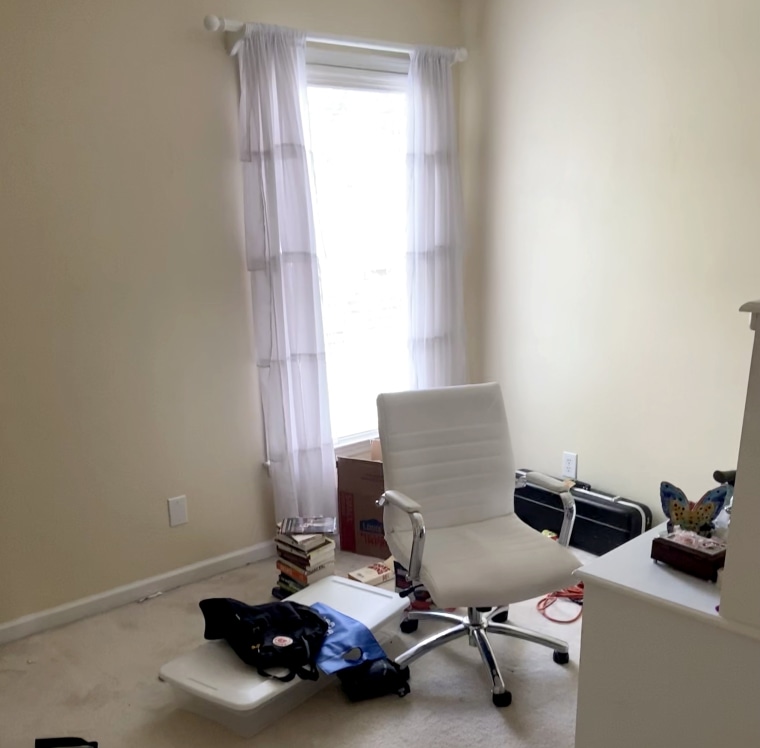 Packing was the worst part. I tried to keep everything organized, but as I continued to put off the task, I ended up throwing everything into brown boxes, refusing to think about the experience of unpacking it all.
On the last day, everything was bare. The furniture was gone, the closets were empty and it didn't even look like a home anymore. My best friend came over to help me move the essentials, and so she could get one last look at the house that was the backdrop of our friendship.
I recorded a video while walking through each of the rooms. I remember being so terrified that I'd forget what it looked like. I took a picture with my parents in front of our green door. I'm smiling, but there are tears on my cheeks.
I took a picture with my parents in front of our green door. I'm smiling, but there are tears on my cheeks.
Moving into the new house was a blur. Breaking news meant that I was constantly glued to my computer as the university desk editor of The Daily Tar Heel, and I barely looked up to notice what the new house looked like. My room remained filled with boxes, with just a desk for work and a bed to sleep in. I'll unpack later, I remember telling myself.
My brothers were ecstatic about the move. The new house meant more space and a flat driveway, so they could finally set up a basketball hoop outside. For them, the new house looked like a brand new playground. To me, I felt like I was finally leaving one.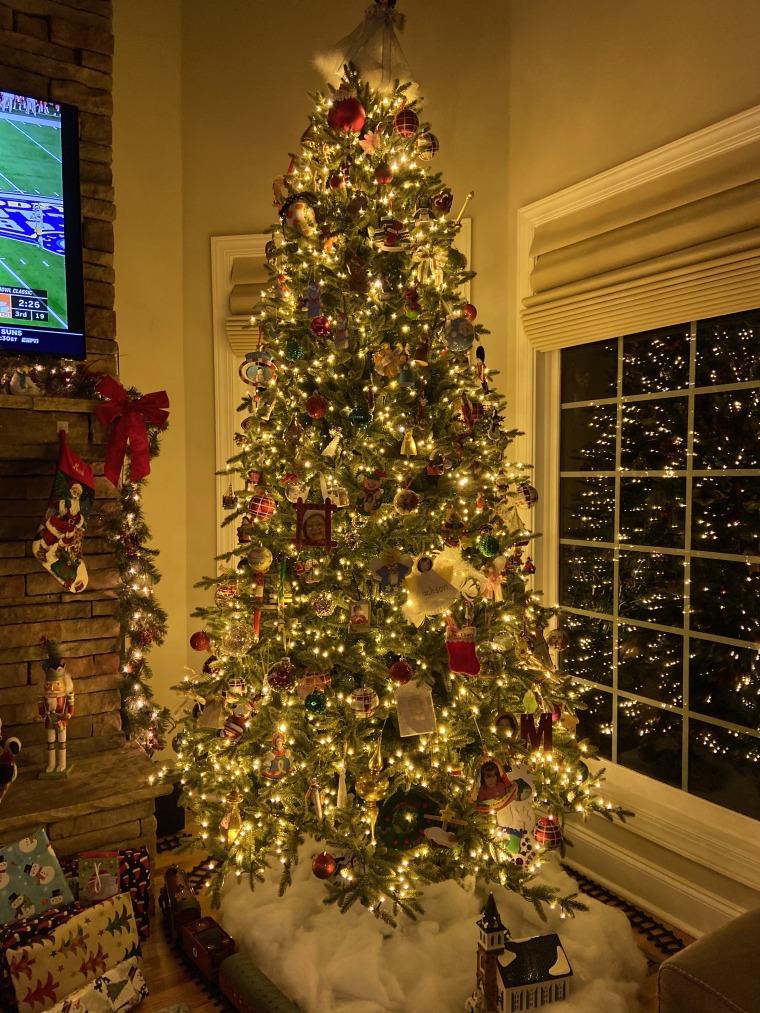 But then I moved into my first college apartment the next week. And it wasn't until winter break that I finally went back home. I told myself that I was too busy to visit, which was true. But there was a part of me that worried that "going home" just wouldn't feel like being home.
Making a house a home
Due to the pandemic, our winter break that year was long, almost double its normal length. When I got home, the room I had left, sparse and filled with cardboard boxes, was gone. My mom had unpacked everything, even down to setting up my bookshelf and filling it. She found a painting of a blue flower at Home Goods and hung it behind my bed. She put old canvases I had made on the opposite walls and turned the room into something comfortable.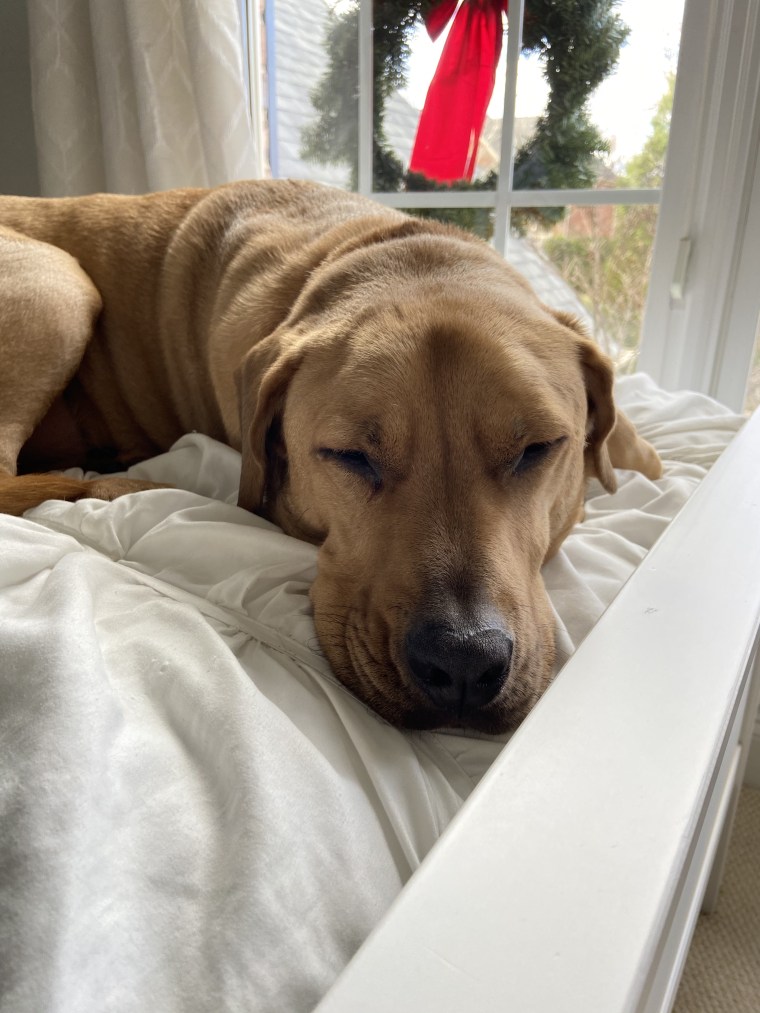 But I didn't see the physical space. What I saw was my mother's love and care, wanting to make sure that this new house wasn't just my family's home, but mine as well. She always says her favorite times are when we are all under the same roof.
And I realized that's why I loved my old house so much. Because it marked the place where we all sheltered together in one space, just a few feet away from each other. College took that away. Then a pandemic gave it back. And I perceived moving as taking it away again.
Over that break, I started my first book stack right beside my bed — the first of many. I hung up pictures on the wall and organized my shelves. I moved my desk and ordered my clothes by style, the way I like it.
It marked the first change toward becoming my room in the new house — the house that kept my family together under one roof, and the place I can always come home to.