"It's day one of a really uncertain year … here's to adventure, I guess." I naively wrote those words on the first page of a brown leather journal that followed me into more than 100 random "host houses" that I nomadically called home for a year. 
Like many 18-year-olds, high school was the necessary stepping-stone for college. I was insistently Type A in high school with an intense focus on top grades and engaging in extracurriculars, with the foresight of a well-dressed college application and a sheer determination to prove that I would find success upon leaving my small Texas hometown.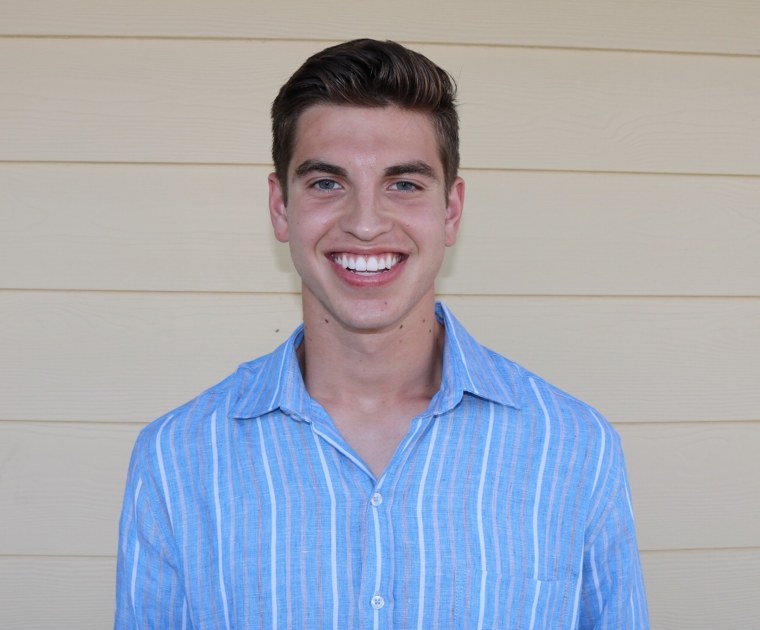 But I'll always remember the melancholic feeling of a rolled diploma in my hand as I walked across the graduation stage. Much of my academic efforts had felt more like sleepwalking rather than learning. I craved an experience that would make me feel strongly about something — a cause, mission or profession, I wasn't sure.
In July, a month before my college move-in date, I found that opportunity: I had applied for and was selected to travel across the country on behalf of the Future Farmers of America, a nonprofit organization I had been involved with in high school. The role required deferring a year of college to visit and speak at different high schools — 317 in total — and advocate for agriculture education in the classroom.
An FFA staff member handed me the keys to a Ford truck that was wrapped with elaborate rolling fields of crops down the side doors. I was given a list of schools to visit, a travel partner named Conner, a couple weeks of training and a clothes hanging rack for the back seat.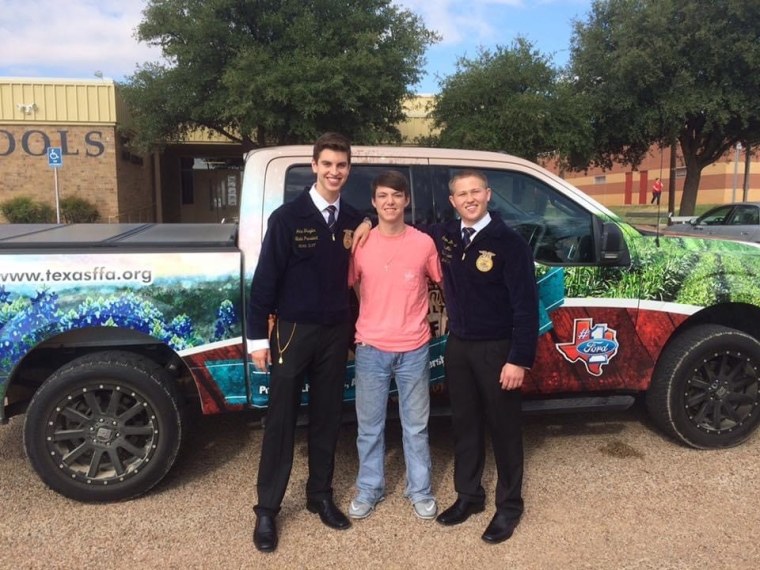 I wasn't a wanderlust bohemian. I had a plan. A plan to go to college, major in business and become a CEO. But something within me knew before I attempted to lay out a career path, I needed to see more. My gap year didn't squash my aspirations — it challenged them, flipping my 10-year plan on its head, making me ask why.
I needed to see more. My gap year didn't squash my aspirations — it challenged them, flipping my 10-year plan on its head, making me ask why.
Washington, D.C., was the first travel stop for Conner and me. I'll never forget an early morning that took place on the steps of the Lincoln Memorial. I sat in awe as the sunrise's gleam reflected on the water. To my right I smelled and peripherally saw a large, hairy animal — maybe standard in my hometown Gilmer, Texas, but not on the National Mall.
"Goat's name is Miles," said a voice hidden behind the large mammal. "And I'm Steve. We're sort of a team."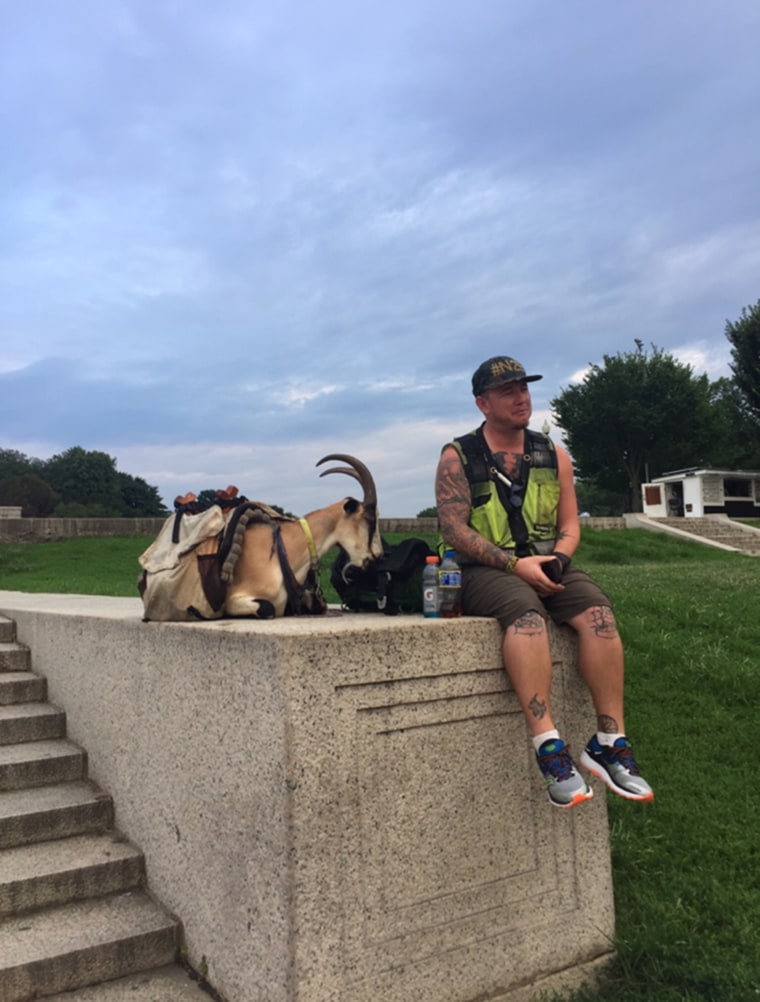 Interest piqued, I petted Miles and listened to Steve share the duo's unlikely journey. From Seattle, Washington, to Washington, D.C., they had trekked 3,600 miles over four years, raising over $100,000 for a startup orphanage in Kenya. Quitting his job, departing normalcy and choosing an adventure that impacted and united folks across the globe.
Steve and Miles didn't inspire me to call my admissions counselor and bail on my college degree, but they did challenge me to think about my life in its limited totality. That encounter left me wondering how I wanted to help the world, how I planned to change it, and thinking less about what was ordinary and practical. As an 18-year-old, being given the freedom to think imaginatively before re-entering the classroom walls provided a substantial framework for when I began at my university.
In total my gap year brought me to 18 states and across 60,000 miles. Each night, organized through FFA, a volunteer guest host kindly provided us a place to sleep. A new face, new life story and a newly gained perspective. Those lessons learned around 150 random American family dinner tables may have been my most significant takeaway.
It's not lost on me that my experience was not a typical gap year. Host homes, school visits and living out of a truck are not the gap year norm. But regardless of structure, gap years take on their own mold. And when approached with intentionality, they produce an environment where failure is encouraged and growth is inevitable.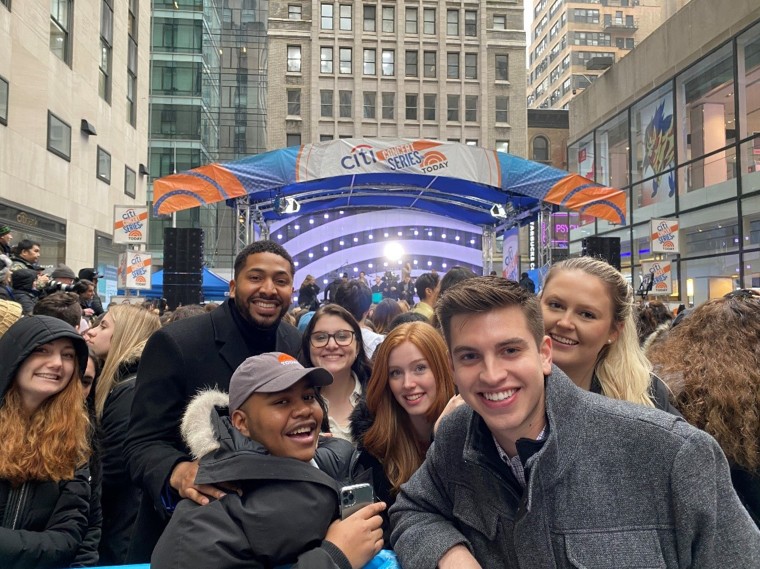 Part of my gap year with FFA was working alongside rural media to promote agriculture education. I became fascinated by media work: local radio shows, writing scripts for promotional videos, and the couple times I got to be on a camera set — all things I never saw much of growing up and had no clue could be a real profession. 
I minored in journalism at Texas A&M University a few years later, wrote for the school's satirical paper and applied to over 50 journalism internships throughout college.
The spring of my junior year I interned at TODAY and soon became a full-time employee — all thanks to a year that allowed me to make sense of where my passions met profession.
The last words on the final page of that now tattered journal from my gap year read, "Too much to capture on paper but I have written enough to transport me back to these wonderful moments of life."
More than fond memories, I find those moments have etched themselves into my core self, helping direct the next adventure ahead.