My dad, Tim Sullivan, died of AIDS in 1986 — a shock to my entire family, and one that unspooled a series of secrets none of us saw coming. 
I was 4 when he was diagnosed, and 6 when he passed away. No one in my family knows for sure how he contracted the virus, but I've been told he was very "sexually free." Monogamy wasn't his thing, according to my mom, Marian, to whom he was married for 14 years until he passed away.
But he was a wonderful father. I was the first person my dad wanted to see when he came home from work. He would open the door and call out, "Where's my little girl?" and I'd run into his arms.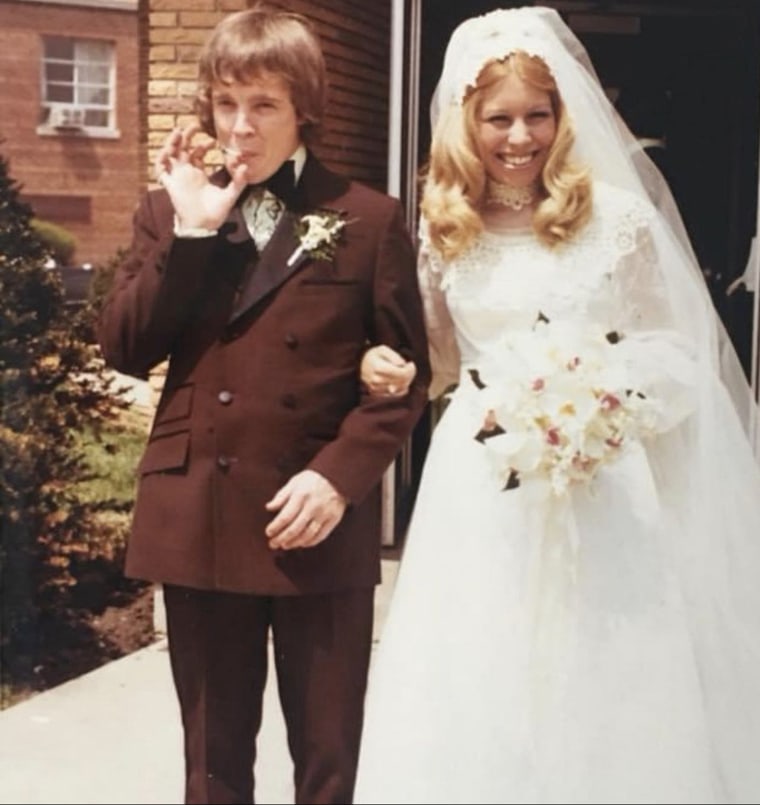 My brother, Mike, and I were both gutted by our father's death, but we grieved very differently. Mike didn't want to talk about it and completely shut down. One time he hid in a closet to avoid us and my mom thought he was missing for an entire day. I longed for a big sister to hold my hand.
My brother and I were gutted by our father's death, but we grieved differently. ... I longed for a big sister to hold my hand.
I am now 43, and I have grieved the loss of my father, two marriages and a pregnancy. But I have also experienced tremendous gains.
In 2021, the same year I was told by a doctor that I couldn't have children, I was delivered the big sister I always wanted.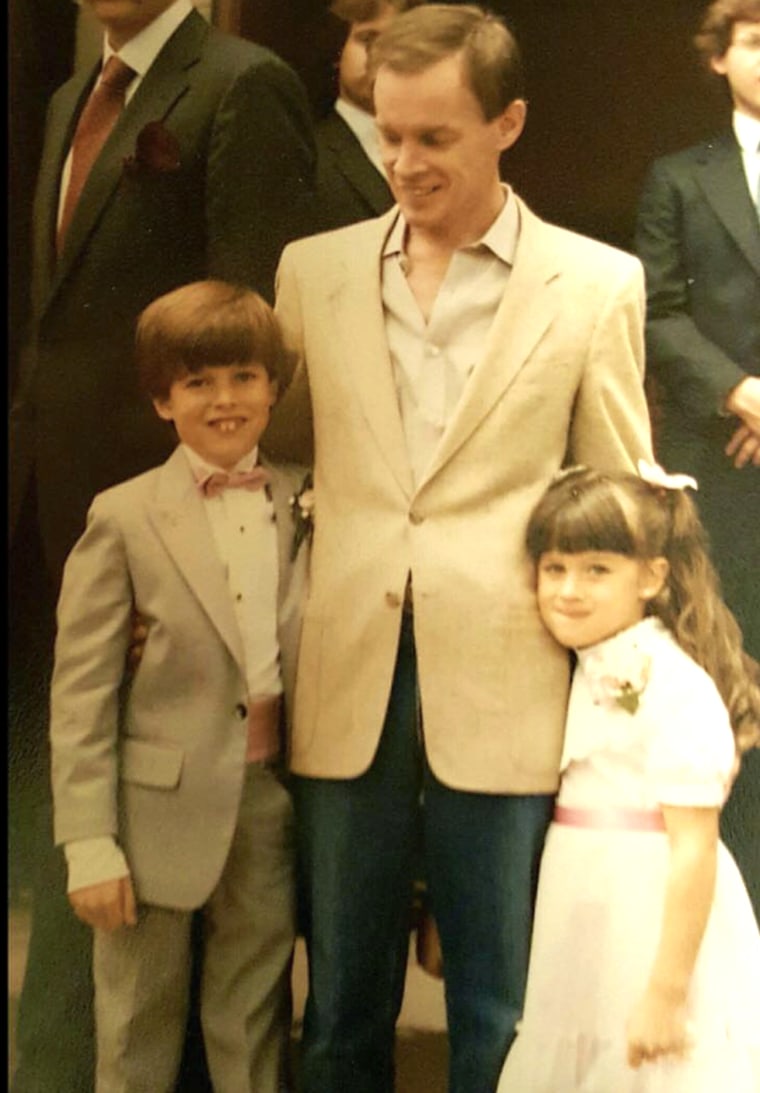 Her name is Carol Simpson, and she discovered me after taking an at-home DNA test. She waited to contact me though, after learning through social media what I was going through.
At the end of 2019, I was diagnosed with triple-negative breast cancer after finding a lump during a self-exam, and I documented my journey on Instagram. Unbeknownst to me, my long-lost sister was following my progress and cheering me on.
In an email, Carol, a 58-year-old United States Army Veteran, explained that she held off on reaching out to me until my treatments were done.
"I felt you had enough on your plate and needed to focus your energy elsewhere," she wrote in a lengthy email.
Carol was conceived before my parents got together. My mom had no idea she existed — so neither did I.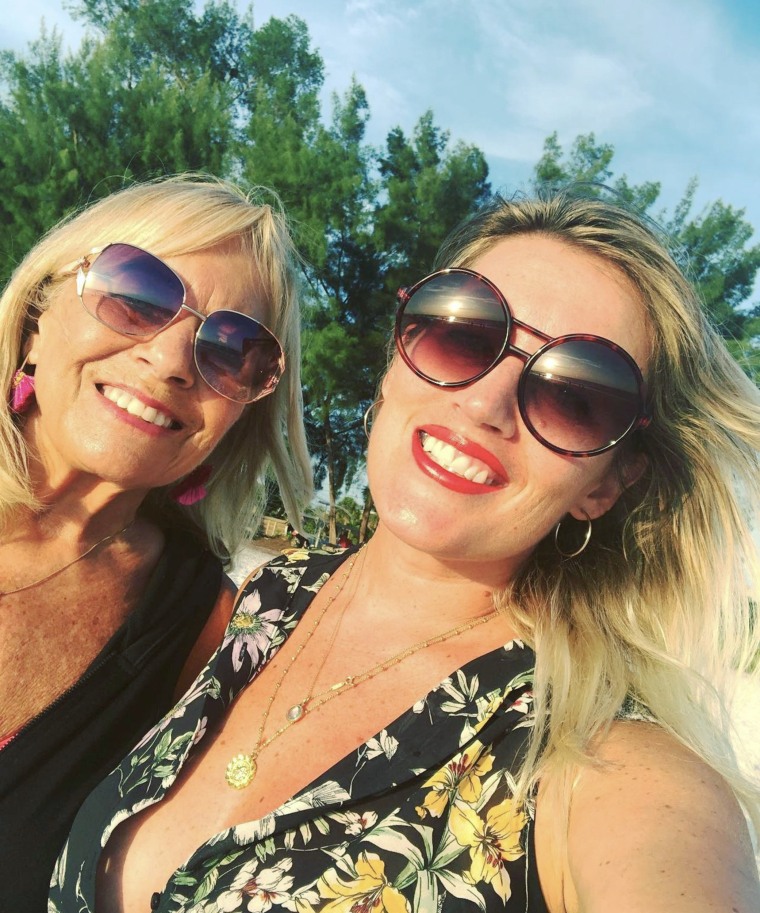 "My mother and your father knew each other in 1964. They were young and you know where that can lead," she wrote. "I know this must be as much of a shock to you as it was to me."
I ended up doing my own DNA tests to verify and make sure everything was accurate. It was.
I was excited. I was curious. But I didn't didn't have an emotional response until I met Carol and her son, DJ.
DJ is half Black and a darker version of my Dad. The first time I met him, I burst into tears. I felt like I was hugging my father.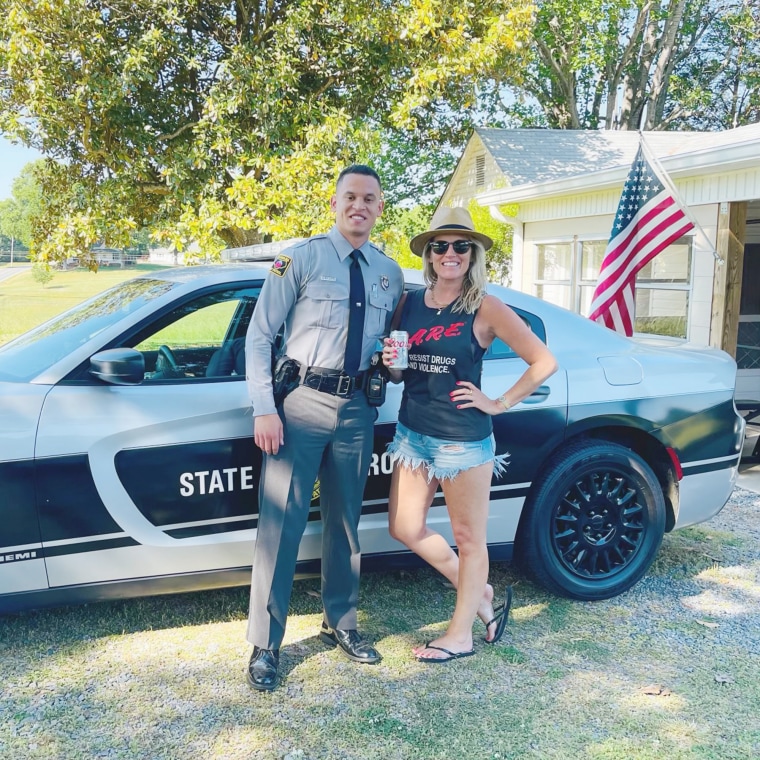 Carol and I like to laugh about how different we are. She's retired military personnel living in rural Missouri, and I'm a health advocate and entertainment reporter in New York City. Her social media is filled with pictures of her grandchildren; on mine, you'll find me posing with celebrities on a red carpet.  
But our dad lives in both of us.  
I get my love of nightlife and adventure from him. He is probably also the reason I've been attracted to bad boys. Carol inherited his warmth. She has this ability to make everyone around her feel comfortable. And she's also very wise, one of those people you'd describe as an old soul. When I'm struggling with a decision, she's one of the first people I call. Carol aways picks up on the first ring.
She remembers my doctors' appointments. I was at the hospital in February for some scans and she checked in to see how I was doing. She always calls before I have a mammogram.
Carol and my mother have also become close. We did a girls' trip in Florida, and my mom shared stories about our dad. He raced cars, boats and horses — basically anything that moved. He partied at the Playboy Mansion when it was in downtown Chicago. It meant so much to Carol to learn about her biological father.
To this day, my brother, whom I adore, won't talk too much about our dad and how he died. And that's OK. I have Carol for that.
Do you have a personal essay to share with TODAY? Please send your ideas to TODAYEssays@nbcuni.com.