My son, Luca, was born into my husband's arms on the floor of our en suite bathroom. We didn't plan it that way, but that's how it happened. When my mortal time is up on this Earth and the highlight reel of my life flashes before my eyes, that memory will no doubt be there. The way my husband laid him so gently on my chest. The way our three older children stood outside the bathroom door while everything went down, their ears pressed against the wood. How, from where I lay spent on the cool tile, I could see the shadow of their feet under the door as they danced in excitement.
The truth is, I was no stranger to that bathroom floor. I'd found myself there before — not in labor, but in hiding, in frustration, and eventually, in mourning.
A house full of children brings with it many blessings, but privacy isn't one of them, and a bathroom with a door that locks has a way of becoming a mother's space of her own for stolen moments of quiet desperation.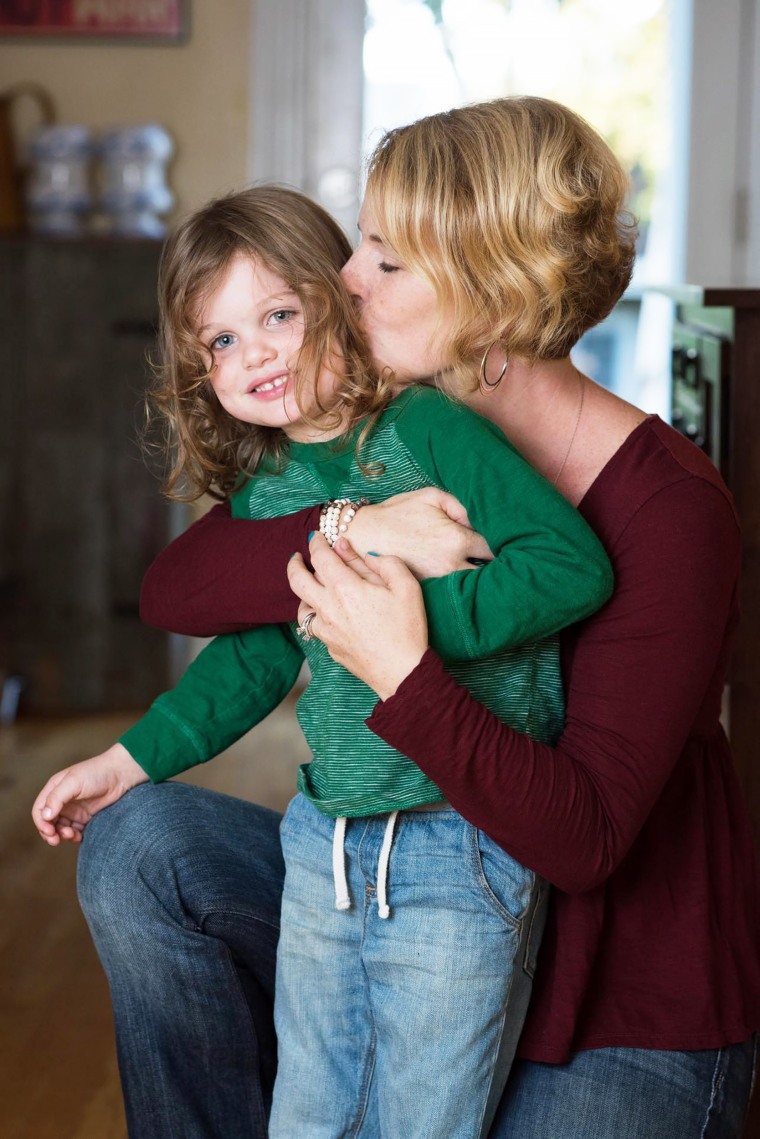 I'd lost my own mother three weeks before that bathroom birth. Or rather, I lost her in bits and pieces for a decade or two before that, watching as she was carried out of our lives by an unrelenting current of mental illness and substance abuse.
Then I lost the rest of her to suicide when I was 37 weeks pregnant — much too big to gracefully fall to the bathroom floor, but unable to stop myself from the learned habit of taking my pain there to sort through in peace.
I  thought I'd prepared for both of these things — the biggest things — birth and death. When I found out I was pregnant for what I knew was the last time, I wrote a birth plan and made a playlist and hired a photographer and found the perfect midwife. I did prenatal yoga and visualized all the ways I wanted this birth to go. But then we, too, were swept up in that unrelenting current and carried to a new place — a place I didn't recognize from my visions, a place where my mother was dead.
I thought I'd prepared for that too — as if you could, as if that's even a thing.
But loving someone while losing them is like that. You grasp at things you think you might be able to control, the ways you might be able to protect yourself.
So I tried to set boundaries and make walls and fence myself in, but none of it mattered in the end, because she was still my mother. And then she was gone.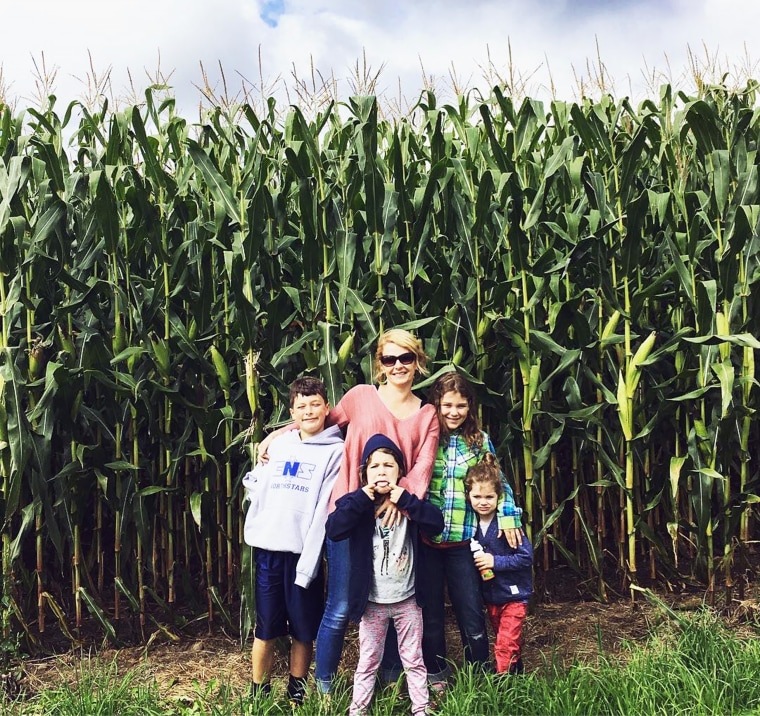 And so I locked myself in the bathroom to weep or wail or just breathe for a minute before I could reemerge into my life, make snacks, tuck babies into bed, keep going.
When I look back on Luca's birth now, I can't exactly remember if I went into the bathroom to mourn or to labor that time, and I suppose in the end it doesn't matter, because the line between the two is blurry anyway. There is death and there is birth and there is loss and there is life, and there are stolen moments of deep pain on the bathroom floor in all of it. What I do remember is how when Luca was born, his eyes were the same striking shade of deep blue my mother's had been, and how when we opened the door to the dancing feet on the other side, light spilled into the room right alongside our children.
There is death and there is birth and there is loss and there is life, and there are stolen moments of deep pain on the bathroom floor in all of it.
It's been years since I lost my mother, years since Luca was born, but I still visit the peace of the bathroom floor when I need to, when life is too loud or too hard or too much. I still find solace in the click of the lock and the coolness of the tile. But something shifted there that day, and I don't find myself on the bathroom floor seeking solitude anymore. Instead, I find myself listening in the quiet under my own breath for the memory of that day, for the patter of dancing feet by the door. And sometimes, if I'm very quiet, for the whisper of my mother underneath it all.
This essay is an edited excerpt from the book "So God Made a Mother," a collection of essays about motherhood from Leslie Means, available now wherever books are sold.