In 1969, I was an 18-year-old high school student living in Missouri, with a seemingly endless number of possibilities at my fingertips. Considered the model, straight-A student, I was also a member of multiple varsity sports teams.
I was, as people often say, on the "straight and narrow" path, barreling toward the success that was expected of an upper class, affluent young white woman with a private education.
Then, the summer before my senior year of high school, I found out I was pregnant.
In my home state of Missouri, abortion was illegal.
For the first time in my privileged life, I felt helpless.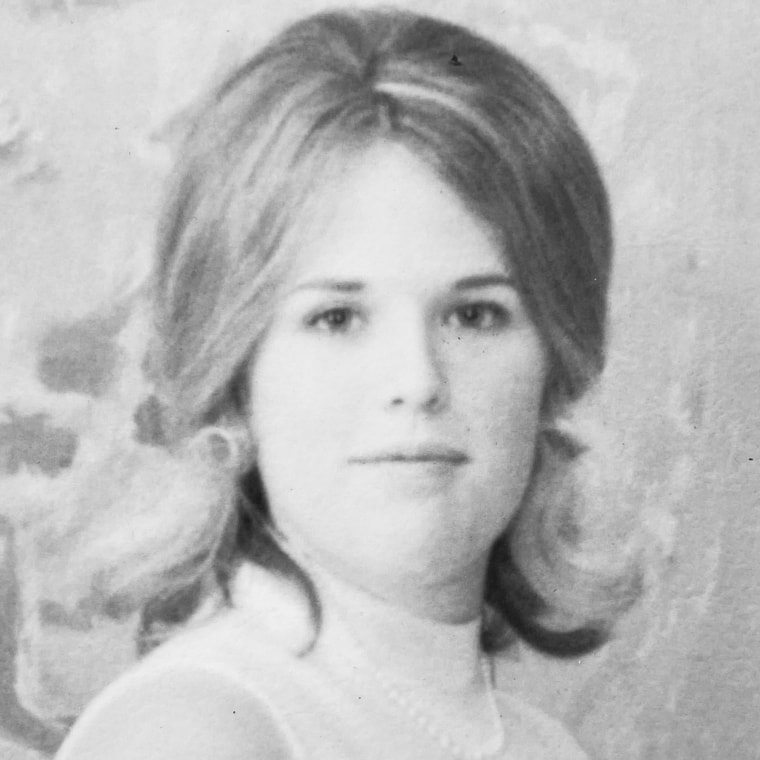 There is a very specific type of terror that permeates your body when you no longer have control over the direction your life is headed.
I cannot recall the specific details of traveling to a doctor's office to confirm my pregnancy, or going through the motions of taking an in-office pregnancy test, although I must have.
But now, 53 years later and at the age of 71, I can say that what followed is a moment I will remember for the rest of my life.
I'll never forget where I was standing when I was on the phone, silently hoping the doctor on the other line would tell me that I was not, in fact, pregnant. There's always the possibility of a false positive. Perhaps my period was just late. Maybe, just maybe, I was wrong.
Related: A Polish woman is on trial for helping someone get an abortion. Here's why it matters
I'll never forget the doctor telling me, "The test came back positive. You are pregnant." Or how I was stunned into silence, staring out a nearby window as the hair on the back of my neck stood on end.
I will always remember the doctor coldly and callously responding, "Well, what did you expect?"
He offered me no compassion. He gave me zero advice.
I don't have many moments in my life that I can recall that vividly, or word-for-word. But I remember it all, and can still feel the terror of that moment.
There is a very specific type of terror that permeates your body when you no longer have control over the direction your life is headed.
I didn't want to sidestep the path I had created for myself. I was about to go to college at Wellesley after graduation.
I wanted the life I had been dreaming of.
I knew my father could help.
He had connections and began making phone calls to the whisper networks created for the sole purpose of helping women obtain an abortion. I hoped now, in some way, they would help me.
In a matter of days, my father was able to arrange for me to obtain an abortion in New York, where the procedure was legal.
I would have to travel over 1,000 miles to obtain an abortion.
Then, as if my body decided to spare me the time, travel and trauma, I miscarried.
Related: These moms had abortions. Here's how they feel about the leaked Roe v. Wade opinion
Before my unwanted pregnancy, I lived a worry-free life and was afforded every opportunity. I was born with a silver spoon in my mouth and a proverbial "get out of jail free" card.
But when I was faced with the possibility of being forced into motherhood, I realized the privilege afforded to me was not afforded to everyone. I learned that women were dying from illegal abortion procedures.
I started learning about abortion rights and reproductive justice. I graduated from college and became politically active, traveling to Washington D.C., to protest the war in Vietnam and to fight for voting rights and to advocate for unfettered access to reproductive health care.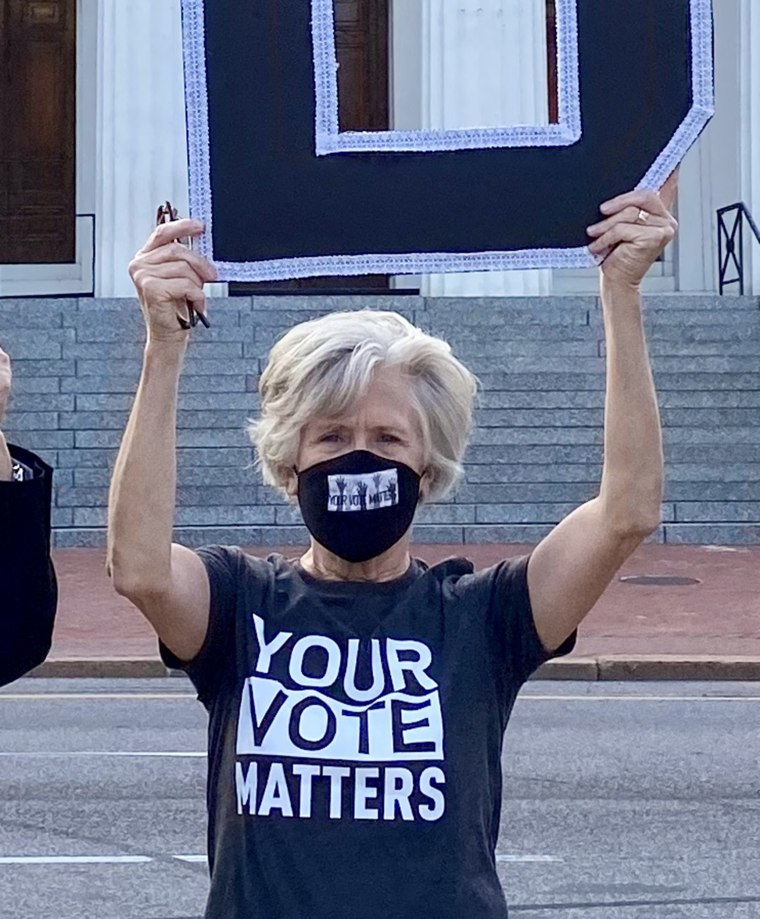 I followed the creative path I had always wanted to experience and became an artist, turning my passions into creative work and a business. Every choice I've made since that unwanted pregnancy has been totally mine to make. Nothing blocked my path.
I was free to later meet my husband, and choose when to get married. And when I was ready, I was able to choose when I wanted to become a mother.
I now have three children and one grandchild.
I researched members of my own family, including my husband's grandmother, who died of an illegal abortion. She was already a mom when she lost her life.
Related: What is an abortion fund? How people are accessing care despite legal restrictions
My husband's mother was an orphan because her mom could not have a safe, legal abortion. He told me the trauma of his grandmother's death impacted his family for generations to come.
I also learned about the life and legacy of my own grandfather, Frederick Joseph Taussig, who was an OB-GYN in the 1930s. He ended up writing two books on abortion, one titled, "Abortion, Spontaneous and Induced."
My grandfather devoted his career to reproductive justice and women's health. He died in 1943, long before Roe v. Wade was decided in 1973 and years before I was born.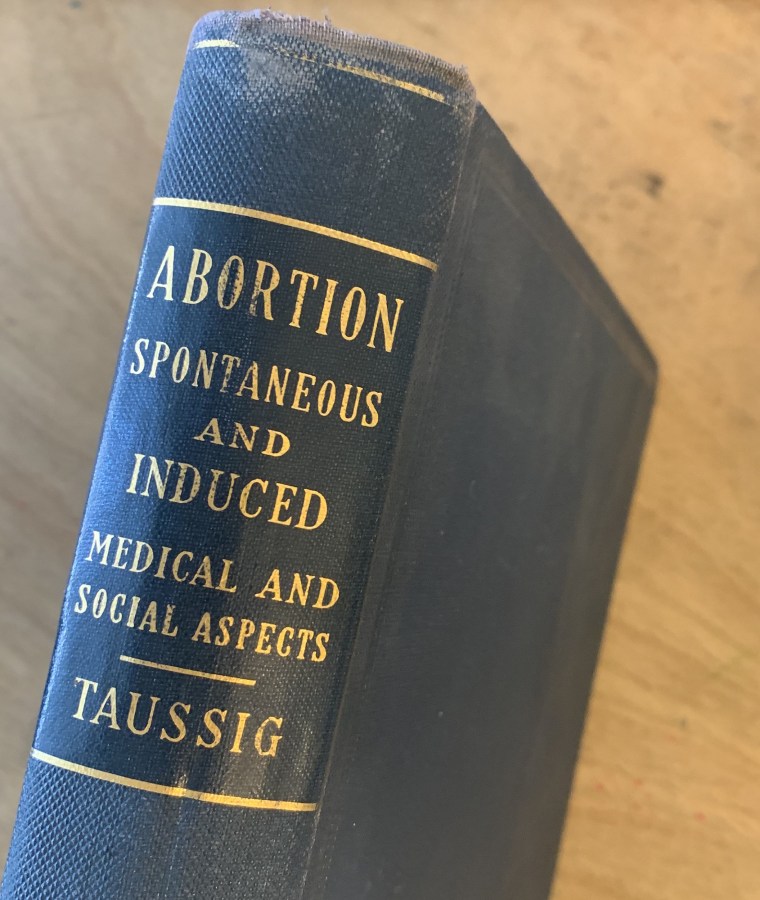 When he was a practicing physician, he kept a sign posted in his surgical room.
It read: "SAVE THE MOTHER."
As told to Danielle Campoamor. This interview has been edited and condensed.
Related: