Despite the best intentions, a new school year always seems to bring a little chaos inside the house. To combat the clutter that inevitably piles up, we asked our friends at Porch.com to share tips and tricks for creating entryways that help with the back-to-school madness . Check out these beautifully organized spaces and get inspired to fight hallway clutter, organize shoes and gear and streamline your family's daily routine.
Chalkboard organization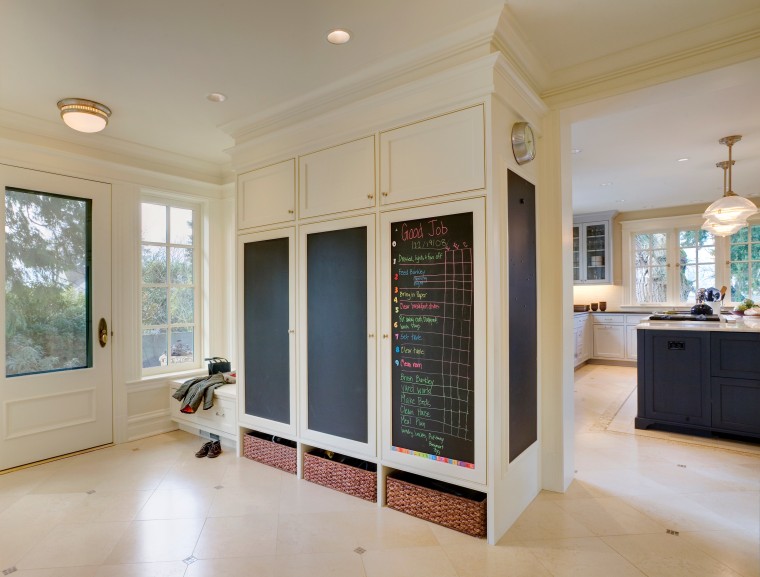 Painting doors with chalkboard paint makes it easy to write notes, reminders or keep a daily calendar. Make sure you apply the paint both high and low so all members of the family can contribute. Wide boxes are perfect for storing seasonal stuff. Their shallow depth will allow items to dry out quickly will also making sure things can't get too buried. 

Streamline storage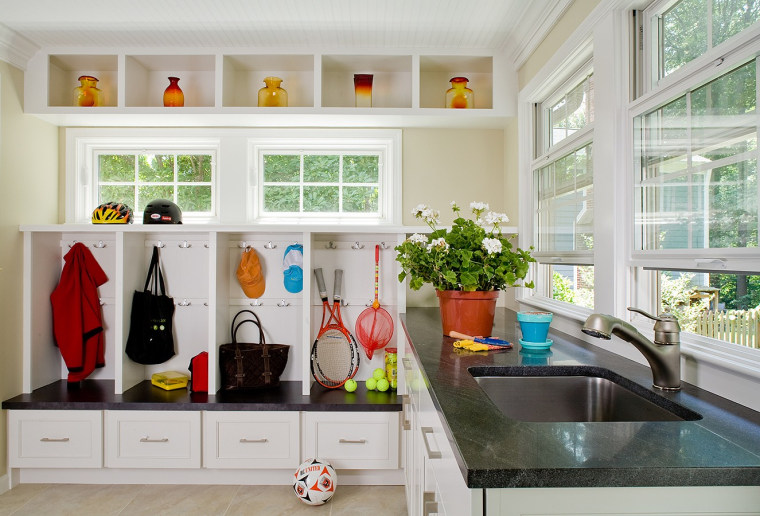 Hooks and drawers are the easiest way to store a variety of odd-shaped items like rackets, gloves or backpacks. Install more hooks than you think you need and encourage family members to use assigned spaces. This way, they will know where to find things when rushing out the door. The sink and extra counter space makes for the perfect spot to rinse off dirty items (like soccer shoes) before storing or to wash hands after kids have been outside.
Enclosed quarters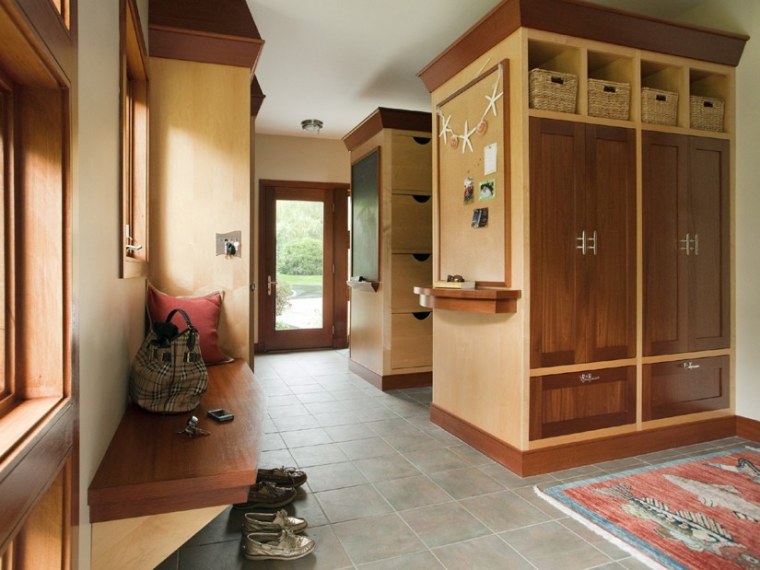 Cabinets, drawers, baskets and plenty of space make this entryway ideal for everyone to quickly locate and drop off their stuff. Even if you don't have this kind of space, think about using vertical areas for multi-functional storage. Shelves are great landing pads for phones and lunch boxes, hooks are great for keys or coats, and baskets can house shoes, hats or other belongings.
Stylish storage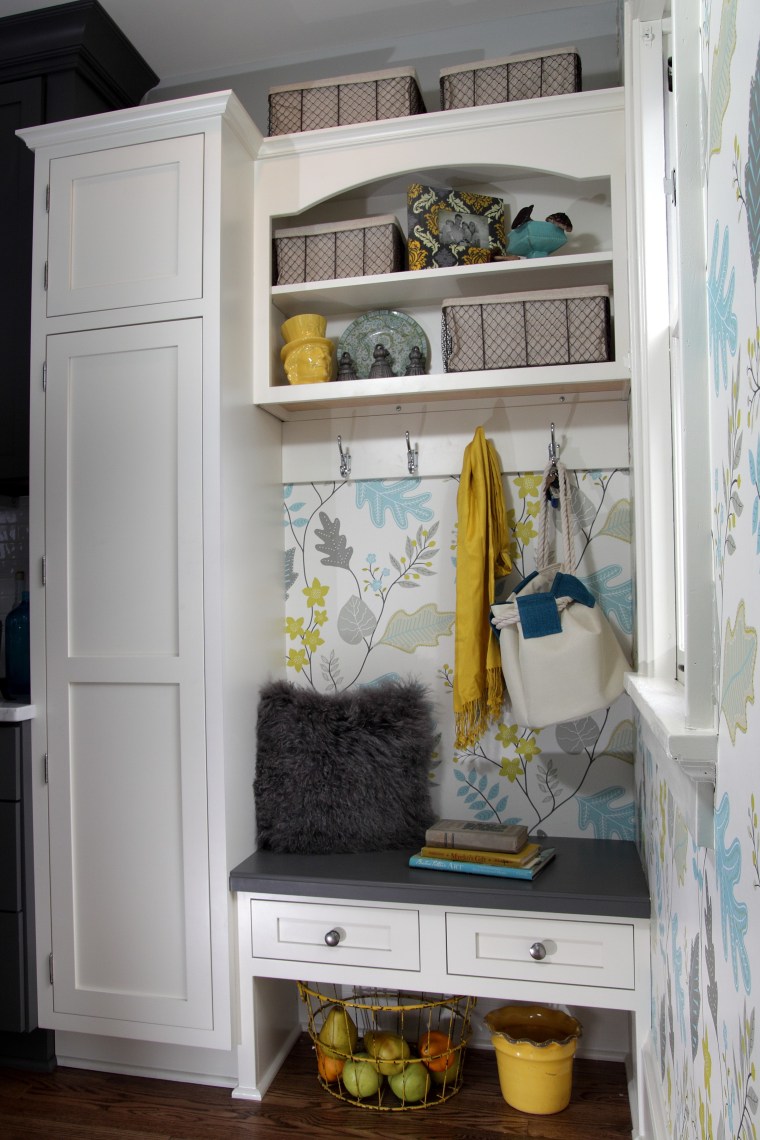 Make your mudroom feel as decorated as the rest of your home. This small space pops with a colorful wallpaper pattern and clever storage. Utilizing the vertical space, the homeowners can store seasonal items way up high and keep the daily objects right at eye level. A window throws plenty of light into the space, making it feel larger than it is.
Multi-functional mudroom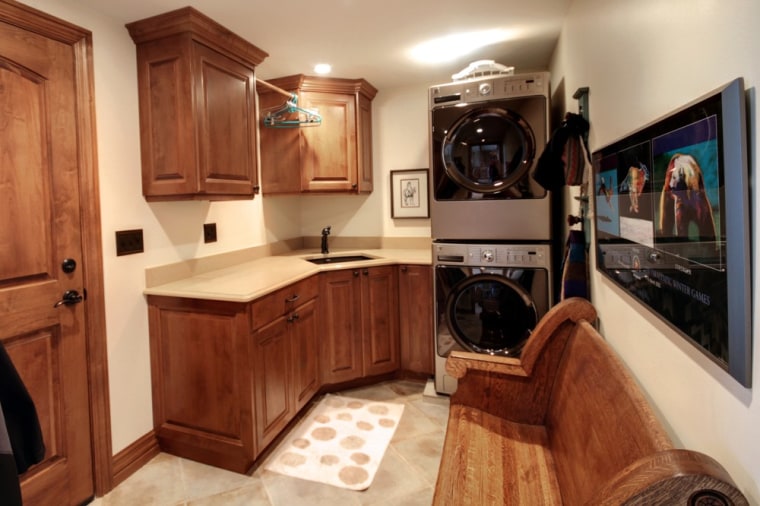 Installing a washing machine and dryer in the mudroom is a smart way to use the entry point of a home. Make sure that you have plenty of closed storage space for cleaning and sorting. A standard closet rod placed between two cupboards acts as a drying rack – perfect for hanging wet coats or clothing in the winter. A long bench encourages family members to sit when removing shoes.

Cozy entrance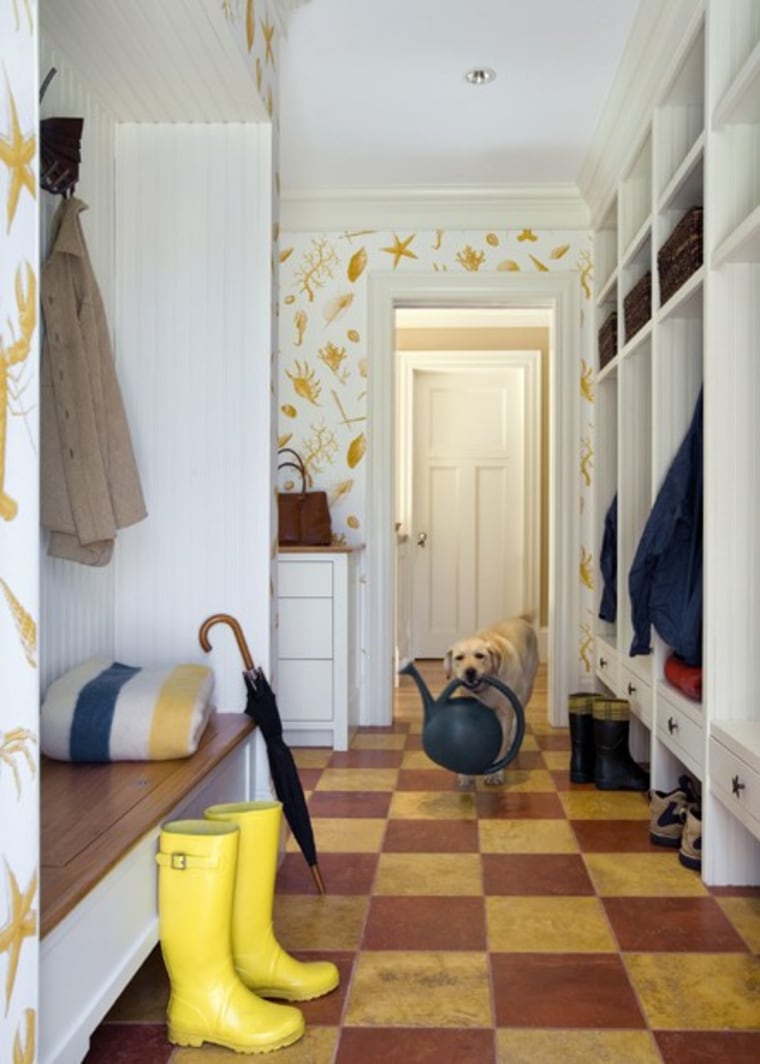 Sunny yellow, bright white and traditional bead board create a welcoming entrance, or exit, for this long and narrow mudroom. Storage is plenty and varied to create a useful space. A lift-up door allows for storage within the bench seat, drawers hold small items, hooks are perfect for jackets and backpacks, and a double row of open shelving keeps more odds and ends. 

Airy entryway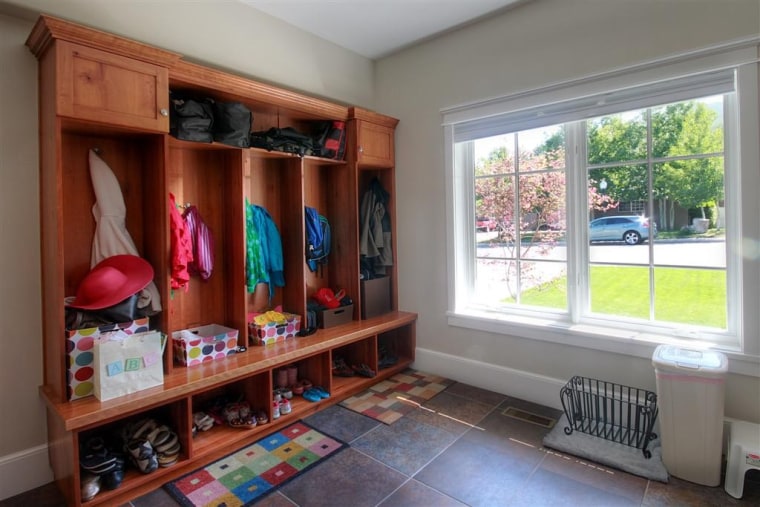 Open cubbies are an easy way to store, and quickly find, items. Even the little ones in the family have a place to sit and put on or remove shoes and coats. Durable flooring is also important for a mudroom. Choose flooring that is easy to keep clean no matter is the season.

Organized alcove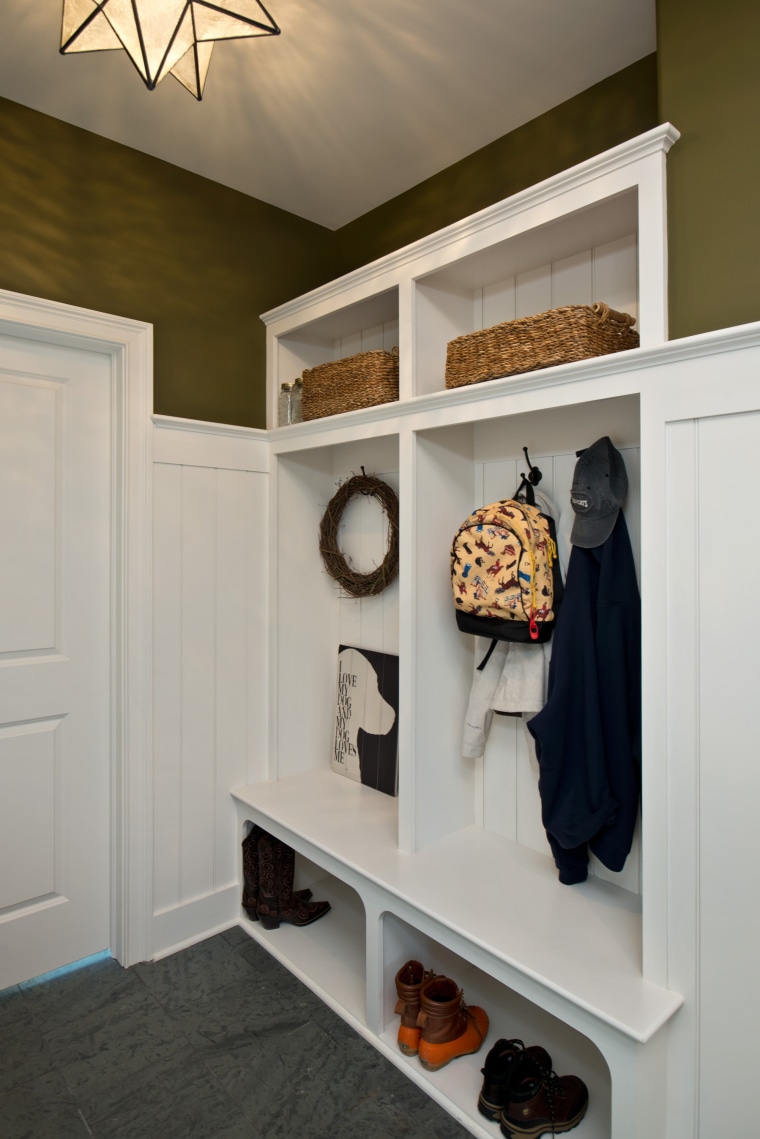 Built-in storage, designed to match the wainscoting in the entrance, makes good use of a small, recessed alcove. Simple hooks, a bench seat and open cubbies provide plenty of room for everyday stuff.