The inventor of the newest baby accessory might just have one of the more interesting resumes around.
Meet Marcie Miller: engineer, new mom and former professional cheerleader for the Arizona Cardinals.
Her creation, the Intel Smart Clip, is designed to warn parents if they've left their baby behind in a car — the latest effort to prevent hot car deaths among children.
Miller, who lives in Chandler, Arizona, where temperatures reached 111 degrees this summer, has heard the stories all too often. So far this year, 18 children in the U.S. have died of heat stroke in cars, according to KidsAndCars.org.
More than half of kids who die are simply left behind by a caregiver who has forgotten they are in the backseat.
Miller's invention is designed to never let that happen. Ask her if her family life inspires her work, and she's quick to reply.
"Oh, 100 percent, yes," Miller, 34, told TODAY Parents. "Having a daughter over this past year, having heard these things happen, it just kind of hit home a little bit closer."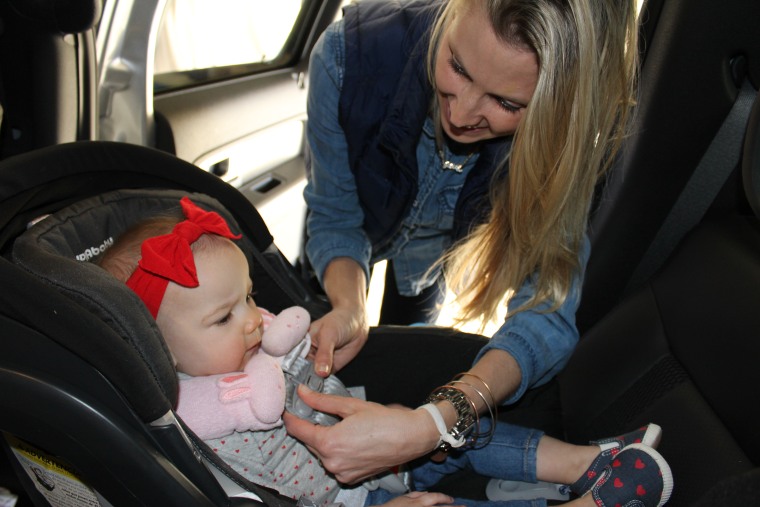 Miller grew up in Arizona excelling in math, science and athletics. As she worked on her electrical engineering degree at Arizona State University, she joined the school's cheerleading squad.
At 23, Miller started working for Intel, a job that she loved but one that also made her miss the camaraderie of women and performing in front of crowds. So in 2007, she decided to try out as a cheerleader for an NFL team and joined the Arizona Cardinals.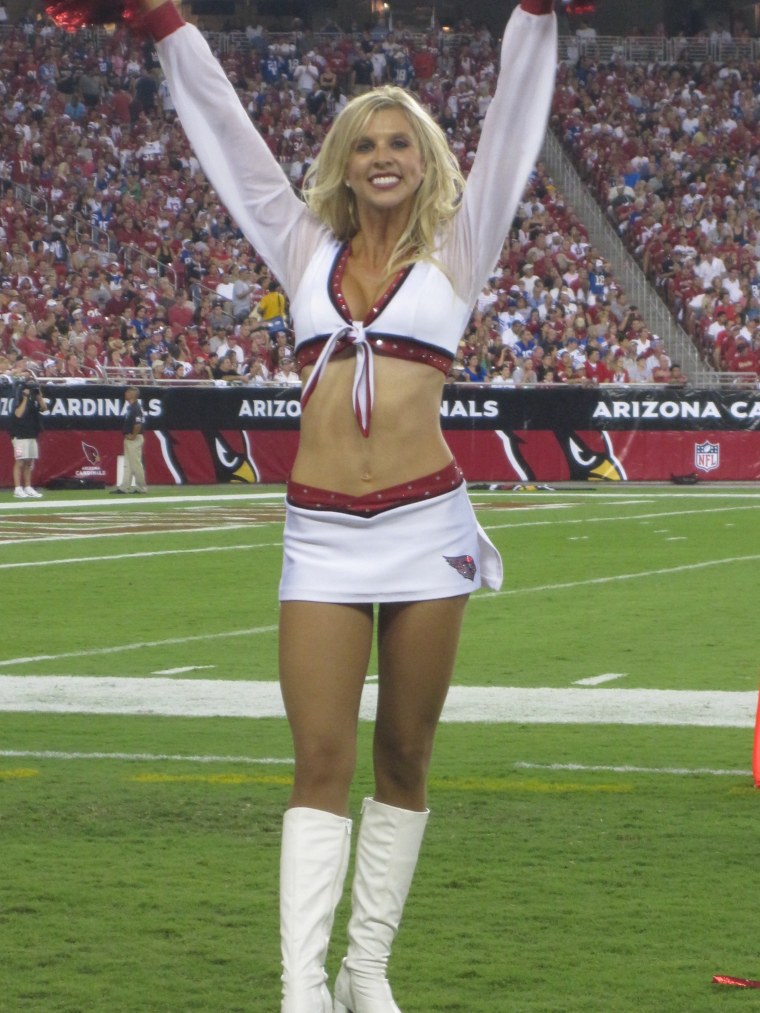 She got to go to the Super Bowl, travel around the world on USO tours and perform at the Pro Bowl — all while also working as an engineer for the tech giant.
"It didn't feel like two different lives at all. It was just my life; it was things I was passionate about," Miller said. "It gave me a nice balance between my work friends in a more male-dominated industry and then just a group of really passionate, hard-working women."
Miller's career as a professional cheerleader ended in 2010. She gave birth to her daughter Brooklyn 16 months ago and she has a second child on the way.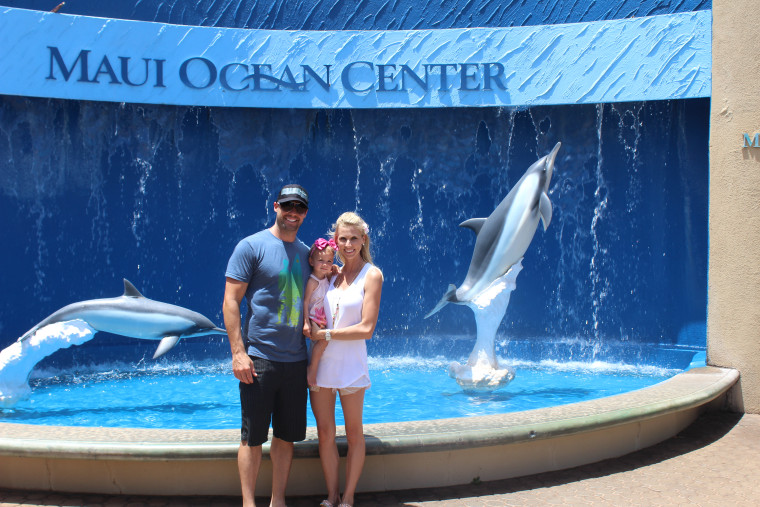 Last fall, Intel asked her to look into ways to prevent child deaths in hot cars. Miller and her colleagues came up with a prototype for the Smart Clip, a gadget filled with sensors that parents can slide onto the strap of their baby's car seat.
The clip communicates with an app on the parent's smartphone, sounding an alarm if it senses the baby is still strapped in while the parent is walking away.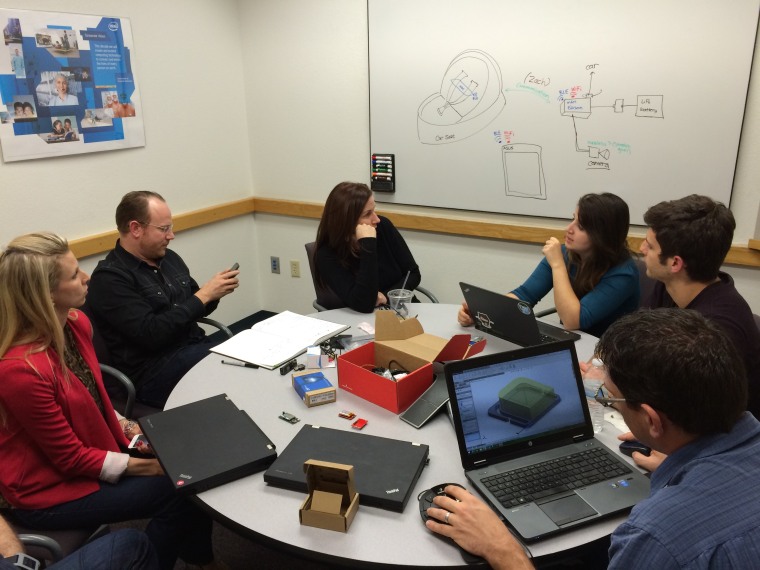 "You often hear a lot of people who are really judgmental right away when they hear about something like this happening, like 'How could a parent do that? I would never do that,'" Miller said.
"Unfortunately, every year — especially growing up in Arizona — you hear of these tragedies because it gets so hot, so quickly."
Miller asked friends who had recently had babies to act as a focus group and was pleased with the feedback. The device will be available for sale this holiday season for under $50, Intel said.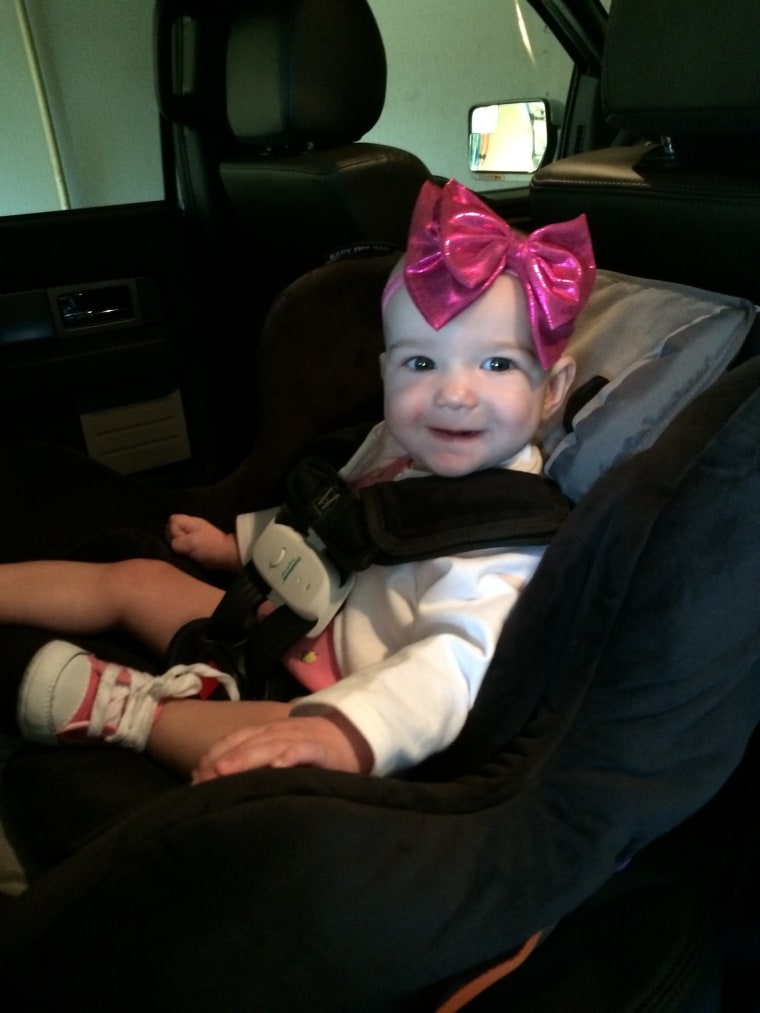 For parents who wish to encourage their daughters' interest in science and math, Miller urged them to expose the girls to those fields early on: Try a robotics, engineering or science camp, she advised.
"Help inspire that passion and help that passion grow as they get older," Miller said, noting that's how she plans to introduce her daughter to STEM fields. "Just to give her some exposure and realize she can do it."