A new sort of parental "sharing" is emerging on the Internet — and we're not talking about YouTube videos of laughing babies.
Parents around the world are posting photos on various social media platforms to showcase their children's bad behavior, their less-than-fantastic decisions and even their simplest mistakes. In the images, which have become somewhat of a trend and are growing in popularity, children are pictured holding signs or wearing clothing emblazoned with first-person insults about their actions.
The transgressions deemed worthy of this punishment range in scale ("I currently have all F's in all of my classes," reads one, while another states, "I was suspended from school for cussing out my teacher"). But no matter the justification behind the posting, health professionals and child psychologists say any instance of public shaming can be damaging to kids' psyches — and it can put a permanent damper on their relationships with their parents.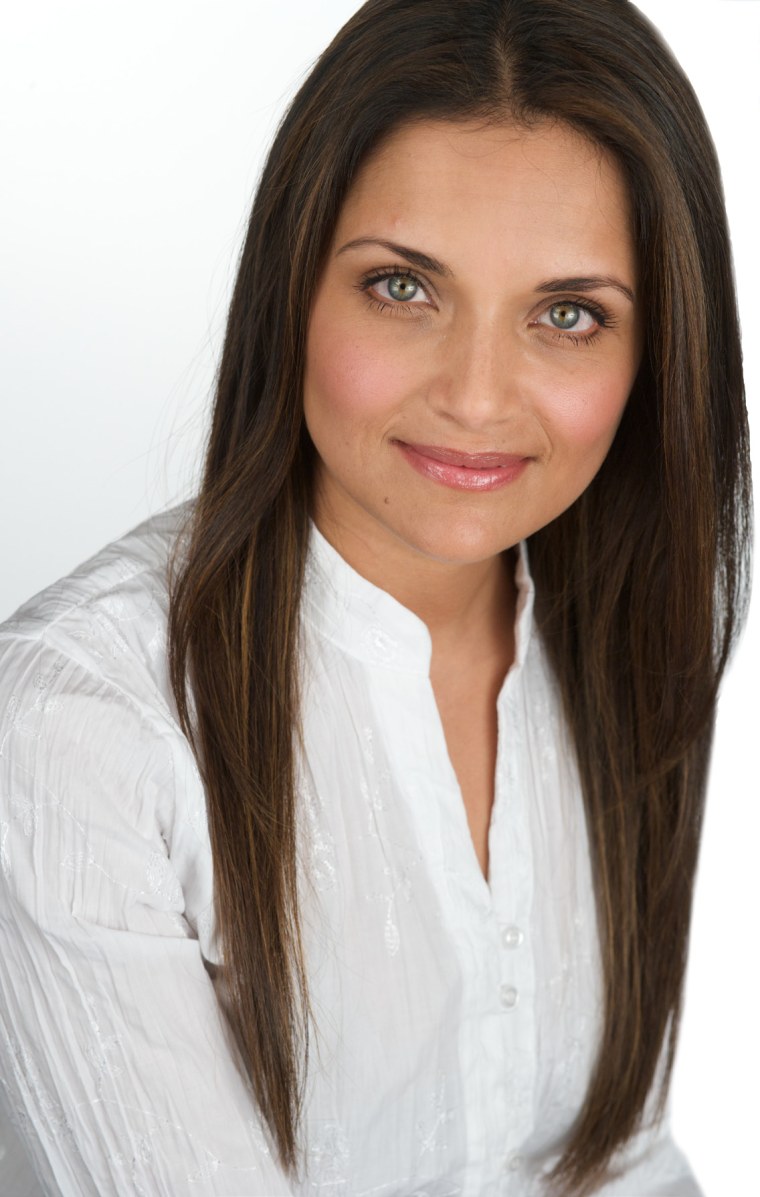 Dr. Shefali Tsabary, an author, speaker and clinical psychologist known by her followers and fans as "Dr. Shefali," is among the experts who say such shaming practices are far from reasonable. Prompted mainly by the suicide of Izabel Laxamana, a 13-year-old girl from Washington state who jumped off a bridge after her father posted a shaming video on YouTube, she set out to create a movement to stop the shame.
"I had been seeing these shaming videos online for years, and I'd always found them to be stomach-turning," the best-selling author of The Conscious Parent told TODAY. "When I realized just how devastating of an impact they were having on our children with [Laxamana's] suicide, I finally decided I had to act."
Her video has garnered the attention of thousands of YouTubers, many of whom mention in the comments section that they hadn't previously been aware that this sort of shaming was even happening. And there's a corresponding petition that's been quickly gaining momentum.
"It really comes from this idea of parents thinking they can control their children, and thinking that children can only learn through shame," said Dr. Shefali, who created not one, but two videos addressing the topic, both of which are making waves on the web. "In the second video, I discuss how children really learn through love and through relationships. Shame and control is not the dogma anymore. It may have been the dogma years ago, but today, the movement is about conscious, connected, deep, authentic parenting."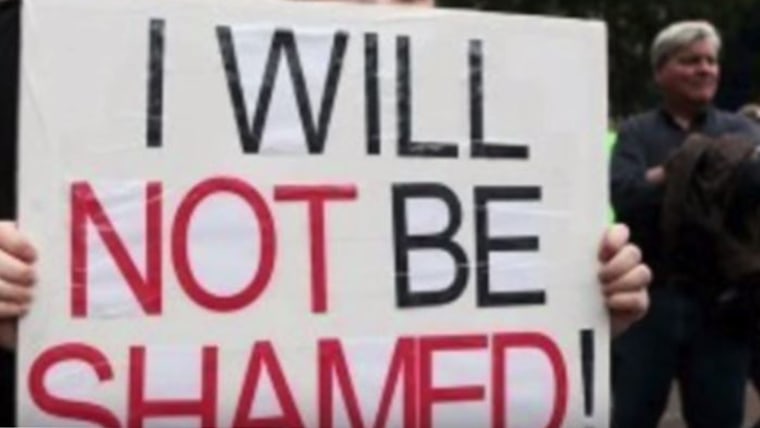 RELATED: Dad's viral video sends message: Don't publicly shame kids to humiliate them
And as for the shoddy production quality of her videos, which she made in her own home, Dr. Shefali said she was simply unwilling to wait to assemble a sophisticated camera crew. "I put on a T-shirt and got out my iPhone," she explained with a laugh.
"The message came so deeply from the heart. I didn't want to wait one minute more to get this message out there."
She said she remains firm in her conviction that showing the same troubling images again and not blurring out children's faces was the right decision. "I realized that some people would be upset that I was posting these shocking photos again within the video," she said. "But the intention of our video is to elevate the conversation. It's horrific, but if we don't see these things, how do people know it happened?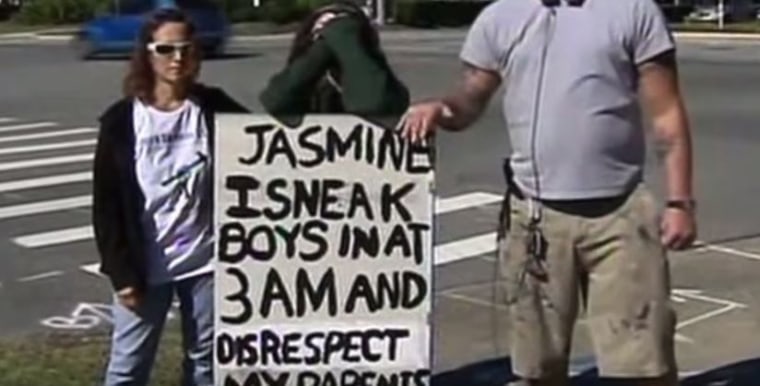 "I'm not trying to scandalize or get stuck looking at these images. I'm trying to use them as a springboard from which we can understand and bring attention to a tough issue."
Rachel Stafford, the blogger behind Hands Free Mama and a bestselling author, told TODAY that she wholeheartedly supports Dr. Shefali's efforts.
"Dr. Shefali and I talk a lot about being present with your children and your loved ones," Stafford said in a phone interview. "A lot of the time, we respond to our children in ways that really don't reflect a connection or a nurturing because we're trying to teach them a lesson. We belittle them."
After watching Dr. Shefali's videos, she realized that she, too, was guilty of some of the behaviors these parents were exhibiting. "Sure, my shaming wasn't on the Internet and it wasn't public, but I slowly realized that even an eye-roll or dramatic, exasperated breath can be just as damaging to your children," Stafford said. "Why do we do that?"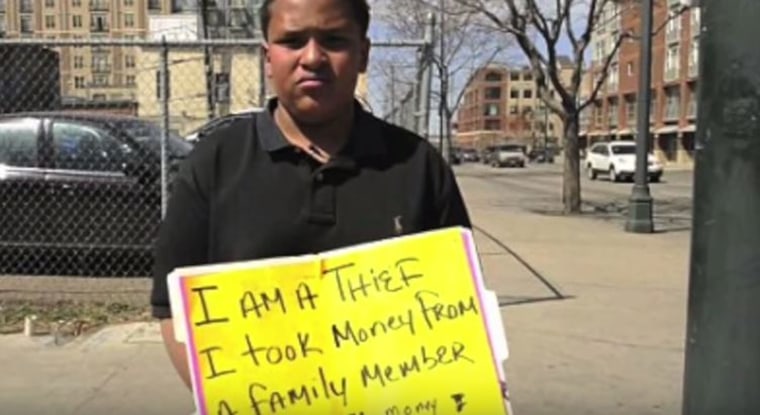 Stafford acknowledged that the Internet has been a curve ball for parents, and that they've been navigating territory their own parents didn't have to deal with. Still, she said she thinks there are some common-sense precautions that parents should take when it comes to their upload choices.
"It's imperative that we ask ourselves, 'Is this something that will embarrass my child when they get older? Is this something I really need the world to see?'" she advised. "And, you know, the truth is, it doesn't matter whether it's cute or funny or shaming and cruel. It really comes down to the same couple of questions."
She said she hopes Dr. Shefali's videos will lead to more positive parenting, with more parents in the roles of protectors and advocates rather than enemies. "There's a movement of people who are starting to see children for who they are, and for the incredible gift that they are to the world," she said.
"Nobody's perfect. Not parents, and certainly not children."
If you or someone you know is struggling with thoughts of suicide, immediately call the National Suicide Prevention Lifeline at 1-800-273-TALK (8255) for help.