Congratulations, Emily Blunt and John Krasinski!
As announced July 4, the two welcomed their second child a few weeks ago.
"What better way to celebrate the 4th... than to announce our 4th family member!!!" the excited father, 36, tweeted. "2 weeks ago we met our beautiful daughter Violet #Happy4th"
Violet joins 2-year-old sister Hazel to round out this happy family of four.
RELATED: Emily Blunt on expecting baby No. 2: 'I forget that I'm even pregnant'
Blunt, 33, and Krasinski recently told TODAY they consider themselves pregnancy pros. After all, it's almost old hat by now.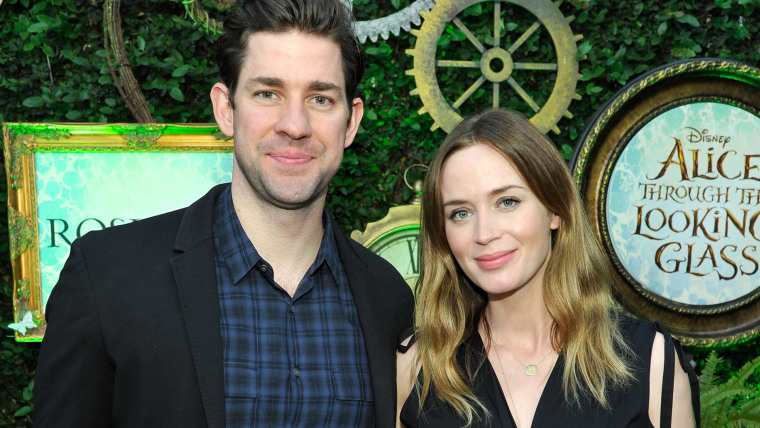 "I think we are more laid-back this time," the actress explained to TODAY's Matt Lauer. "We know what to expect. It is the great unknown with the first child."
RELATED: Emily Blunt and John Krasinski list their Southern California home
And though we now roughly know her due date, when Lauer initially asked, he was met with a laugh.
"I'm not going to tell you!" Blunt replied. "Guys, show up to the hospital on this day!"
It's a good thing Blunt's getting all that practice around children, because she'll have to believably play the part of a nanny soon. She and Lin-Manuel Miranda from Broadway's "Hamilton" will star in the live-action Disney adaptation of "Mary Poppins Returns," set for release in 2018.