Pregnancy can be an amazing and at times overwhelming experience requiring some special personal care and attention. That's what it was for Emily Blunt — the first time around.
But now the actress has another bundle of joy on the way, and things are definitely different.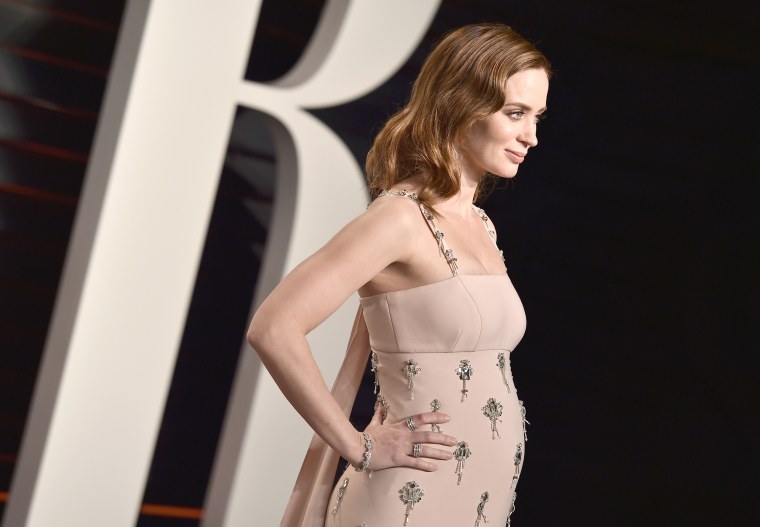 "The first pregnancy is the most self-indulgent thing in the world because you get massages and prenatal yoga and hypnotherapy CDs," she told C Magazine, thinking back to when she and husband John Krasinski were expecting their daughter Hazel.
However, raising baby No. 1 with baby No. 2 on the way has forced her to shift her focus.
"During this one I forget that I'm even pregnant," she said. "I'm hoisting my 2-year-old around!"
MORE: Emily Blunt gets serious about political citizenship joke: 'I really apologize'
These days, her thoughts are less about pregnancy and more about the realities of parenthood — in particular, balancing work and home life.
"It's quite a juggle with children, especially young children who are now able to vocalize, 'please don't go,'" she explained. "I don't want to feel torn."
But of course, she's not the only one doing the balancing act.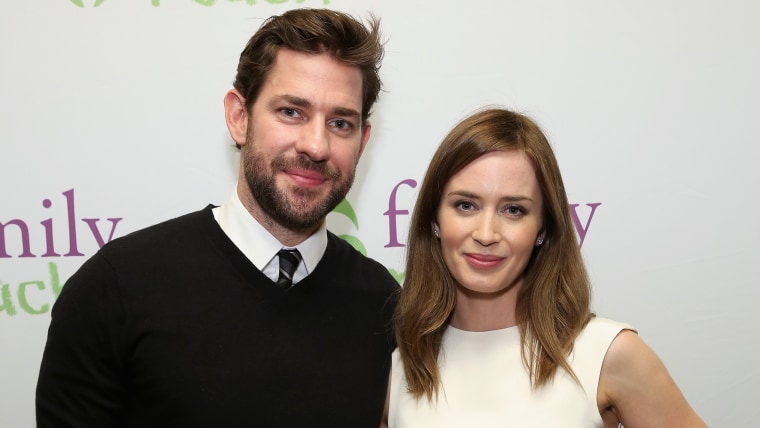 She's got Krasinski by her side at home, and she wouldn't mind having him by her side at work one day, too.
MORE: John Krasinksi reveals Emily Blunt's close encounter with a shark on their honeymoon
"I think we would prefer it to be something where we're not married or boyfriend and girlfriend," she explained. "Our chemistry is not up for public consumption. We'd like to do a play. That would be cool."
Follow Ree Hines on Twitter.