With over five decades in the business and more than 250 million record sales worldwide, Elton John has set the standard for enduring solo success in the music industry. And at 69, he's not slowing down.
The rock legend just released his 33rd studio album, "Wonderful Crazy Night," and in a one-on-one interview with TODAY's Matt Lauer, John said that he's "playing and singing better than ever" now.
But his career isn't his main measure of success anymore. While his music and on-stage persona are what fans know best, John is also a family man with a husband (David Furnish) and two sons (Zachary, 5, and Elijah, 3) that bring him joy.
"That was the greatest decision I've made — well — we've made, in the last six years, is to have those boys," the proud dad explained. "They're our primary concern. They're the things that come first and foremost."
MORE: Elton John and astronaut Tim Peake swap tweets 'from one Rocket Man to another'
And he's pretty important to them, too. They're even fans of his music — but even bigger fans of other music.
"[Zachary] is very proud of his daddy, but he's more interested in 'Hotline Bling' by Drake or 'Uptown Funk,'" John laughed. "They sing 'Rocket Man.' They sing 'Benny and the Jets.' ... They know who I am. They know what I do, but they're more interested, to be honest with you, in their toys. And I'm fine with that. That's good."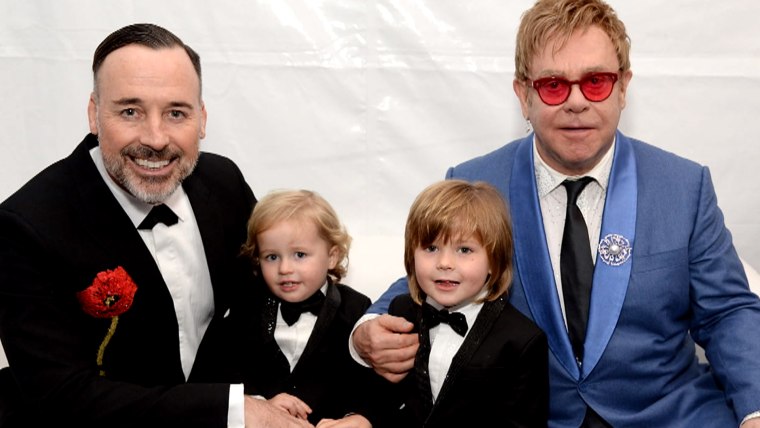 MORE: Elton John turns Instagram into wedding album
That's life — kids, marriage and, in the case of this singer-songwriter, a wildly successful career. But it's a life he never imagined for himself.
"When I started off in a band, I never dreamt of becoming Elton John," he explained. "All I wanted to be was involved in music, whether it was playing in a band, working in a record store, or doing something to do with music... I never thought this life of mine would exist. It's been an amazing journey."
Just how amazing it's been was clear when Lauer asked him if there was anything that could make him happier right now.
The icon simply said, "No."
"Wonderful Crazy Night" is out now.
Follow Ree Hines on Twitter.