"Unbreakable Kimmy Schmidt" star Ellie Kemper is expecting her first child this summer, and she stopped by TODAY Friday morning to share the details.
Well, the details she knows so far.
Kemper and husband Michael Koman have decided to stay in the dark when it comes to whether their having a boy or a girl.
"We are not finding out — isn't it wonderful?" she said. "We have it in an envelope, actually. But I haven't looked!"
MORE: Ellie Kemper announces she's pregnant with first child on 'The Tonight Show'
So to be on the safe side, her pals at TODAY gave her balloons in pink and blue and toys any baby would love.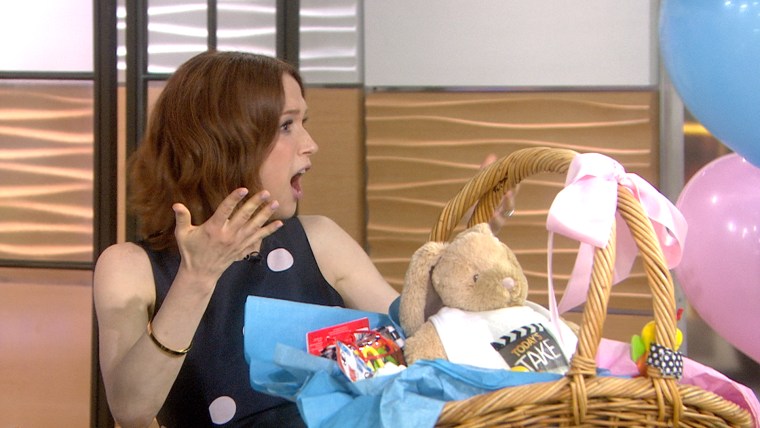 As for her pregnancy, Kemper noted that she feels fine, but the first few months were a bit woozy.
"[It's] just like a constant hangover," she laughed.
MORE: From Boy George dance parties to home videos: Our 5 favorite Ellie Kemper moments
The first trimester also brought about a surprise lack-of-cravings — for ice cream.
Kemper is an admitted ice cream addict, so enamored by the frosty treat, she even tried to kick the habit via hypnosis on TODAY last summer.
It didn't work.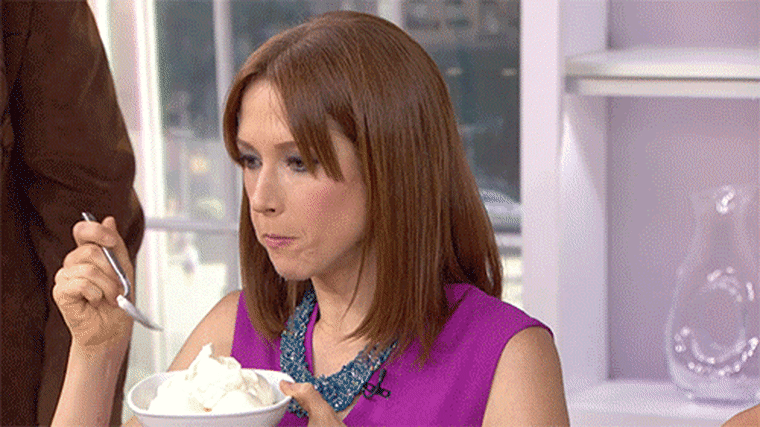 But pregnancy turned her right off the stuff — at first. Luckily her appetite came back before she was presented with an entire tray of her favorite: Ted Drewes Frozen Custard.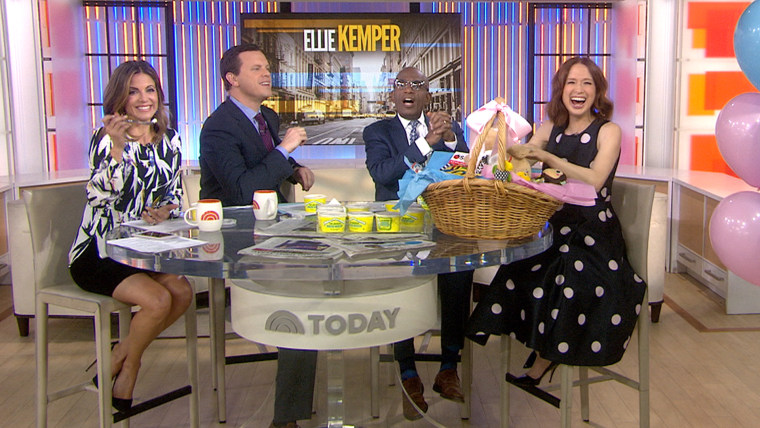 "No? Yes! Oh, my gosh!" she exclaimed when the pints were passed around. "You guys, the first trimester is over!"
And the new season of her hit sitcom has officially begun. All 13 episodes of "Unbreakable Kimmy Schmidt" Season 2 are now available to stream on Netflix.
Follow Ree Hines on Twitter.