Ellie Kemper and husband Michael Koman welcomed their son James to the world last summer, but the new parents didn't share any photos of him — until today.
The "Unbreakable Kimmy Schmidt" star visited Studio 1A Friday to co-host TODAY's Take, and she started the hour with a glimpse of her little guy.
Anchors Sheinelle Jones and Dylan Dreyer immediately stated the obvious: "He's so cute!"
"You guys have the right reaction," Kemper noted. And it's a baby-pic reaction she's now mastered herself.
"Now that I'm a mom, when I see a photo of any baby, I know — even if I think the baby is just so-so — you have to react like, 'That's the cutest baby I've ever seen!' she laughed. "Because if anyone doesn't have that response when I (show them) a picture of James, I'd leave. It would cut!"
Of course, she doesn't have to worry about that. With his rosy check, big brown eyes and second-generation red locks, he's undeniably adorable — and mom knows it.
"He is the cutest baby on the planet," she said.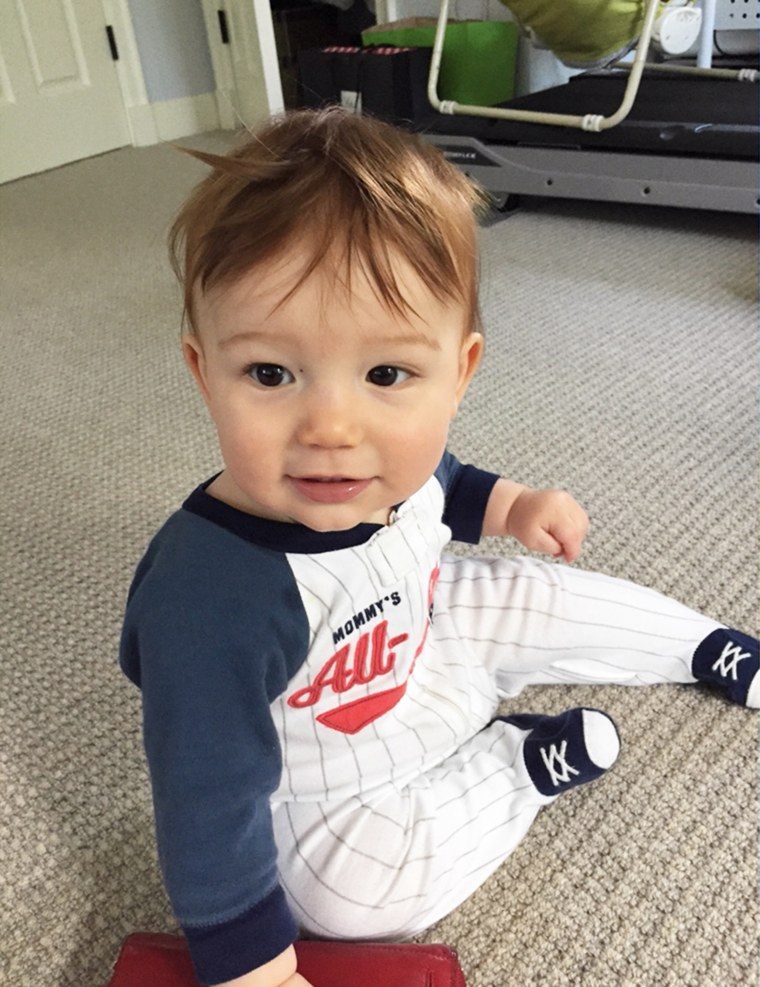 And, at least for now, he's also the easiest baby to please. According to Kemper, James doesn't care for complicated toys and baby gadgets. "He only wants to tear up paper."
RELATED