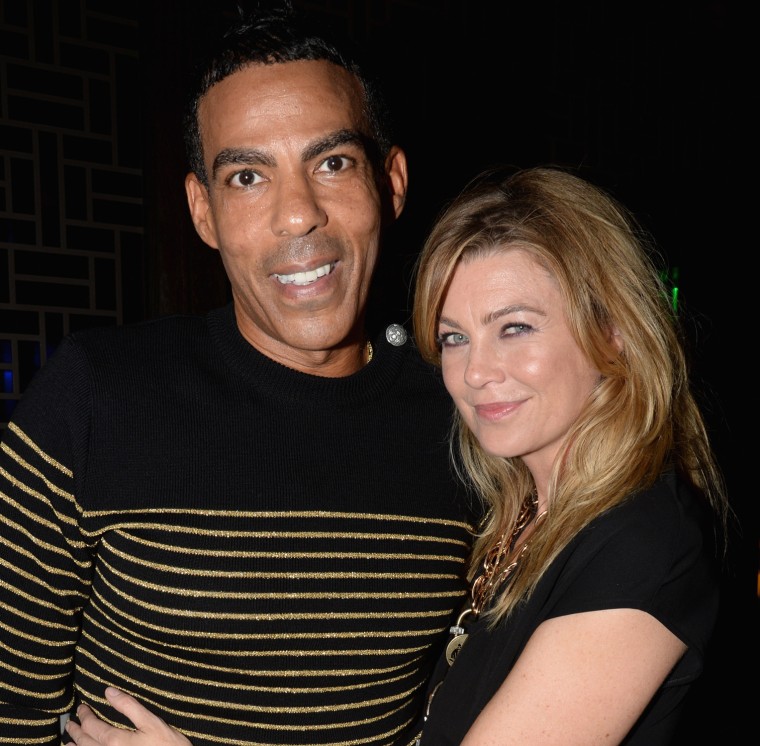 Dr. Meredith Grey is full of secrets! Ellen Pompeo has secretly welcomed her second daughter with husband Chris Ivery: a baby girl named Sienna May. 
"Sienna May Ivery welcome to the world," Pompeo wrote on Instagram Thursday, debuting her little one via WhoSay. "We love you more than words can say."
She added via Twitter: "Sienna was born via surrogate & I would like to thank my whole @ShondalandTV family for helping us enjoy these first few weeks privately."
PHOTOS: Cutest baby announcements
The "Grey's Anatomy" actress, 44 and Ivery, 46, kept their impending baby joy completely under wraps -- much like their NYC wedding in November 2007. According to The Boston Globe at the time, the couple quietly exchanged vows at City Hall in Lower Manhattan and Mayor Michael Bloomberg served as their witness.
Two years later, Pompeo and the music producer welcomed daughter Stella Luna. "It's a huge lifestyle change, and I take that very seriously," the ABC star told Allure in 2008 prior to giving birth. "[Chris and I] enjoy our life so much. We go to Europe and sleep in. So when I have the baby, I won't feel like we've missed any fun, reckless times together, like staying up all night drinking champagne and having sex until five in the morning and not having to get up until two in the afternoon."
PHOTOS: Secret celebrity weddings
Pompeo seems to be just as serious when it comes to the future of her professional life. "I definitely don't have a strong desire to act after 'Grey's'," she said during a BuzzFeed-hosted panel last month. "I definitely feel myself transitioning," the actress continued. "I don't find acting terribly empowering. For the place I am in my life ... I don't necessarily want to work for other people."