At age 14, when most teens are dipping their toes into young adulthood, getting their bearings in high school, and perhaps figuring out what team sports to play, Elizabeth Smart was chained by her ankle, held captive in a tent and raped every day by Brian David Mitchell.
Today, he's in prison and Smart is married to Matthew Gilmour, with whom she has two children, 2--year-old Chloe and 8-month-old James. And she's already making sure that Chloe has the vocabulary to tell her mom if anyone ever hurts her. Smart says she'll have her children's backs, no questions asked.
"I always tell her, 'No one has the right to hurt you. No one has the right to scare you or make you feel afraid. And if anyone hurts you, you tell mama.' If I say it enough, and I'm there, she can tell me and she knows I have her corner," says Smart. "She knows she can come to me. I will fight for her and I will believe her."
Smart was kidnapped from her home in Salt Lake City in June 2002. She was rescued in March 2003, after enduring months of sexual and physical abuse. And Smart says that having her own kids made her understand the kind of anguish her own parents went through while she was missing.
"As soon as she was born and placed in my arms, and when my son was born, I knew there wasn't anything in this world I wouldn't do for my children. That made me think of my own parents and think that maybe what they went through was as bad as what I went through," says Smart.
She's written one book, "My Story," and is working on her next one, out next year. She produced and narrated the Lifetime movie, "I am Elizabeth Smart." To Smart, who was raised in the Mormon church, being a woman of faith doesn't stop her from talking frankly about sexual assault and abuse. Quite the opposite, actually.
"Hiding it, covering it up, doesn't do anyone any favors," she says. "Coming from a religious perspective, you need to talk about it even more. If you were taught to wait for marriage to have sex, what happens when that little 14-year-old girl is raped? She's feeling like she's dirty. Who's going to marry her now? Abuse is not your fault. It won't lessen or cheapen you in any way."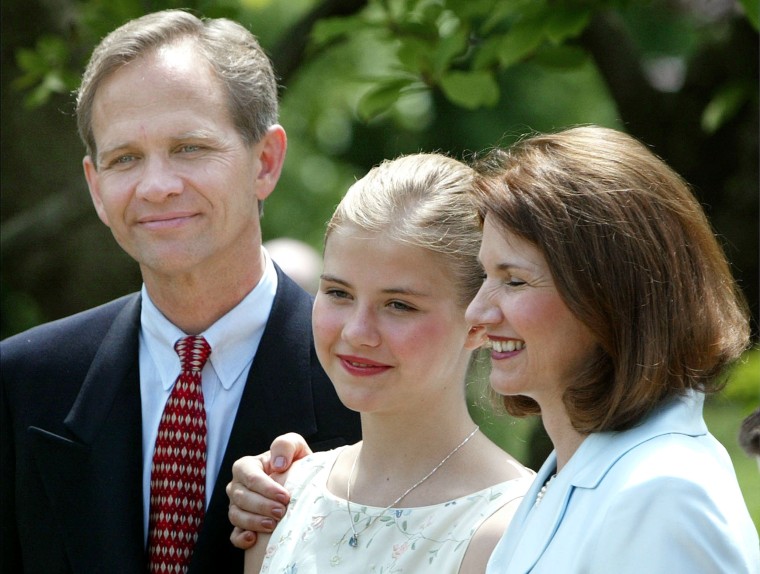 Smart puts herself front and center, sharing her story so others could find strength from her unimaginable ordeal. She worked with the Justice Department on the 2008 handbook for kidnapping survivors called "You Are Not Alone." And she's made advocacy the focal point of her life, working to help the public understand what it's really like to be sexually, physically and emotionally assaulted. She wants victims to have the language to describe what they went through, and to recognize the signs that something awful might be happening to them.
"We talk about, 'What is rape? What is sexual violence?' How your body and mind react. Clearly, it's an issue that needs addressing," she says.
It's a topic that's been in the news nonstop for the past few months, as women speak out about sexual abuse, assault and harassment. Some are just now finding the words to describe what happened to them. Two-time Olympic gold medalist Aly Raisman says in her new book, "Fierce," that she was molested by gymnastics team doctor Larry Nassar, who is now in jail facing separate sexual assault charges. But at the time, she said, she didn't fully understand what was happening — just that it made her feel deeply violated.
"I would lie on the table, my hands involuntarily balling themselves into fists as his ungloved hands worked their way under my clothing. 'Treatment sessions' with him always made me feel tense and uncomfortable," she wrote.
Smart says that confusion is sadly par for the course, especially for childhood sexual abuse.
"That's not uncommon. That's actually extremely common. I can't tell you how many survivors I've met who didn't have the words to describe what it was," says Smart.