The family of 14-year-old Madison Coe, who died from electrocution in a freak accident that involved her cellphone in the bathroom, is speaking out to warn parents about the dangers of having electronics near water.
"Madison was the light of my life," her father, Logan Coe, told TODAY. "When she came into this world, it was through an emergency C-section. That was the scariest 15 minutes of my life — until now."
Madison, who lived with her mother in Lubbock, Texas, was visiting her dad for the summer in Lovington, New Mexico. On Saturday night, she went to take a bath. The teen had been charging her phone, which was plugged into an extension cord, in the bathroom. Her family believes that Madison, mid-bath, went to grab her phone to check her messages or play a song with a wet hand, because she was found with a burn mark on one hand. The phone was found next to the bathtub, and the coroner told the family the cause of death was electrocution.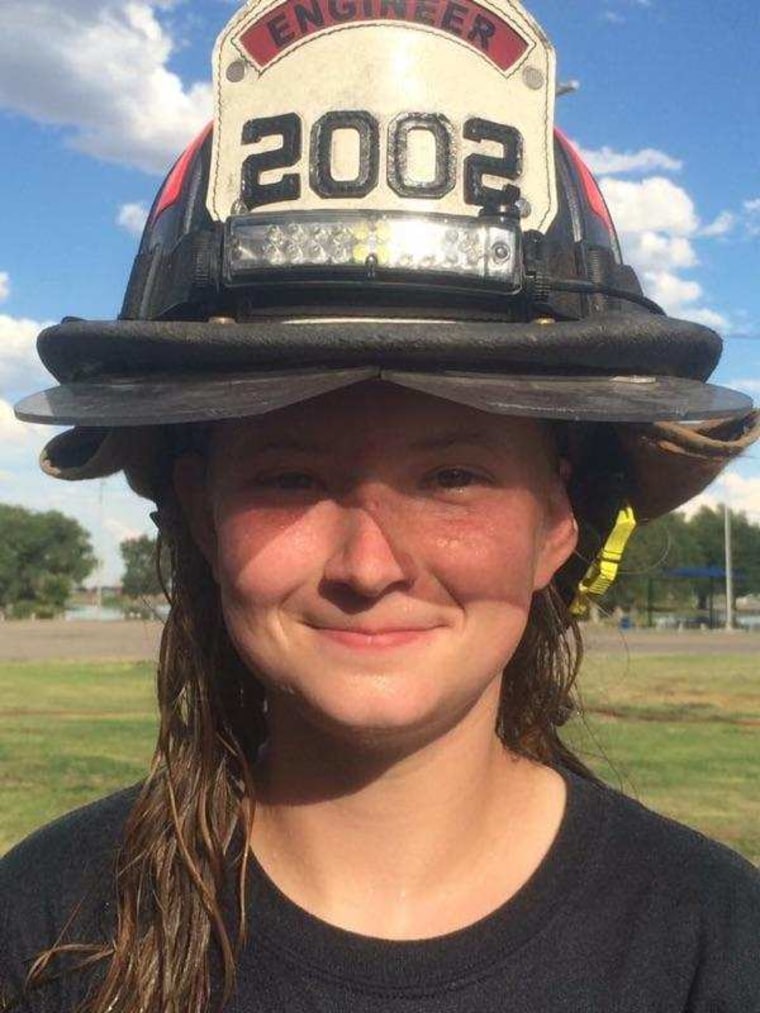 "It was not abnormal for Madison to spend two or two and a half hours in the bathtub," her stepmother, Felisha Owens, said. "She went to take a bath around 10:30 or 11 at night and we decided around midnight to go to bed, and I went in to tell her it was time to get out. I knocked on the door and she didn't answer. I went on in, and when I first saw her I thought she was asleep. She was in the bathtub. I took a closer look and immediately realized she wasn't asleep. I started screaming for her dad."
Coe, an emergency medical technician, unsuccessfully tried to revive his daughter, who was pronounced dead at the hospital. Federal safety regulators are also looking into the incident.
Despite the tragedy, Madison's family is hoping to bring awareness to others who may not think twice about charging their cellphones near water.
"We need to make people aware that this is just as dangerous as the warnings on irons and curling irons, or any electrical appliance, being near water. You don't think about your cellphone charger," said Angela O'Guinn-Downs, Madison's mother.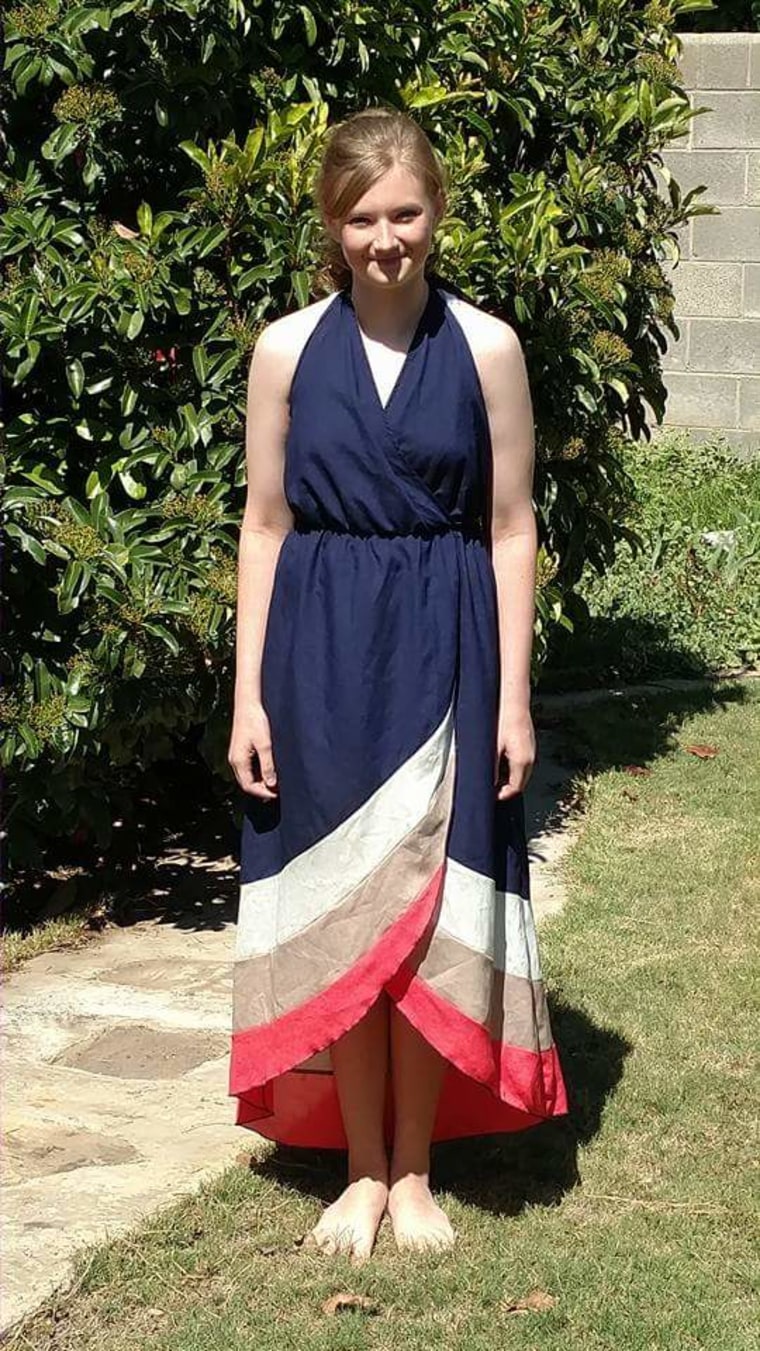 "A lot of people are saying a cellphone can't electrocute you," said Coe. "I'm here to say that it can and it did .... We cannot live our lives in a protected bubble but we can at least put that cellphone down, and step away from electronics when we are in the bathroom."
Beside her parents, Madison leaves behind four half siblings, Layna Muse, 20, Storey Muse, 18, Mason Coe, 7, and Kayson Downs, 2; and two step-siblings, Kambrie Owens, 12, and Steven Owens, 14. A GoFundMe page was created in hopes of covering costs for the memorial, which will be held on Friday in Lovington.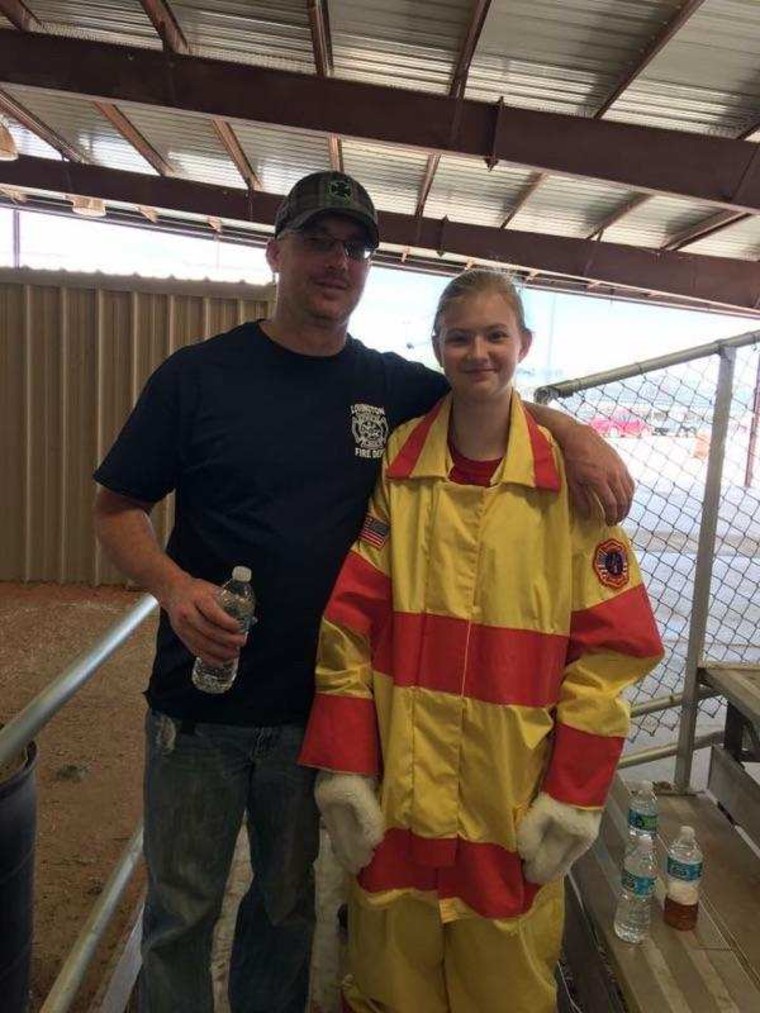 Madison, who had recently graduated from eighth grade, is being remembered as a happy young woman, who, at 5 feet 8 inches tall, was a talented basketball player. She was also a first-chair tuba player, and the only girl tuba player in the school band.
"She loved being the only girl. She could show those boys up like nothing else," said Owens. "People expect girls to play the flute, but our Maddie Pie showed all the boys how it was done."
Coe also described his daughter as selfless, saving up whatever little money she had to give her dad a Father's Day present, or growing her hair long and donating it to cancer patients.
"She always wanted to help people ....The reason why we're sharing her story is because we know she would want this. If she could save someone else from the same fate — that's what she would have wanted."