/ Source: TODAY Contributor
Little Haizlee Gardini happens to be turning three years old on the second Tuesday in November, the most anticipated — for better or for worse — day in our nation's history in recent memory.
"We decided to have some fun with her Election Day birthday, because it is not exactly an enjoyable day for a birthday," laughed her mom, Trish. To honor the day, Gardini showed Haizlee pictures of both Donald Trump and Hillary Clinton and let her decide how she might pose as each candidate, then dressed her up and took pictures of the results. "She ran with it!" Trish told TODAY Parents, noting that Haizlee's facial expressions were solely her own (adorable) interpretation.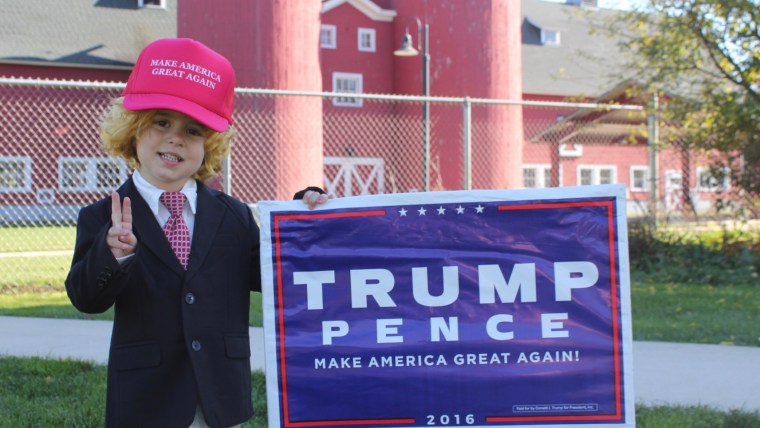 Haizlee, who Gardini said is "the proudest big sister in the entire world" to Luciana, just eights weeks old, lives in South Bend, Indiana. Though her mom reports that Haizlee's big plans for her actual birthday include typical fare like Chuck E. Cheese with her family, the pictures of her commemorating the day as the 2016 U.S. presidential candidates are pretty special.
"She loved [dressing up as Clinton and Trump]," said Gardini. "She thought it was so cool."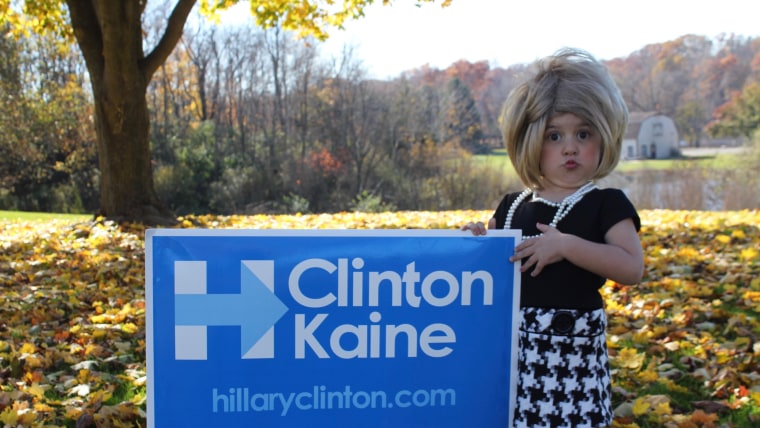 Never miss a parenting story with TODAY's newsletters! Sign up here
Haizlee was particularly excited for the chance to wear make-up, Gardini said, though she was a little surprised when her mother told her she would wear make-up when she posed as Trump too. "Even the boys wear make-up?" she asked her mom. "This boy wears make-up," Gardini assured her.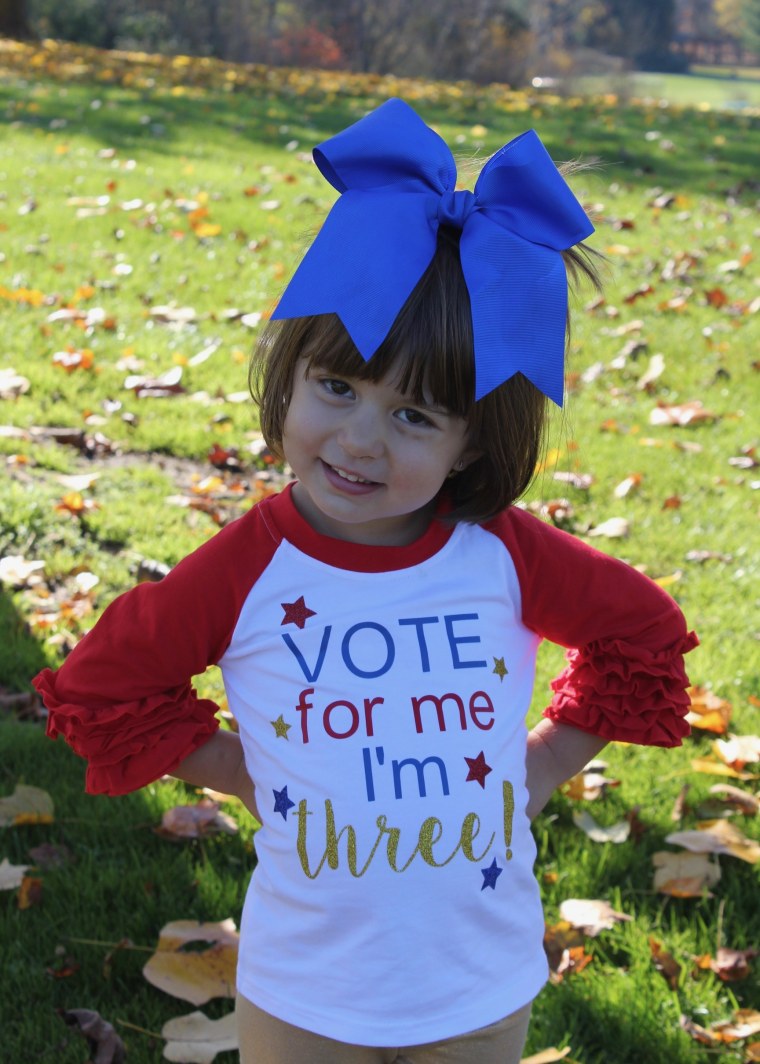 One thing the Gardinis know for sure: Haizlee would win the popular vote in any election. "She's very adored and always has been," said Gardini. "She has a charismatic personality and her own fan club. Everyone loves hanging out with her easygoing, wonderful spirit."