Eddie Murphy has become a dad for the 10th time!
The legendary comedian, 57, and his fiancée, Australian actress Paige Butcher, 39, welcomed their second child together, a son named Max Charles Murphy, on Nov. 30. A rep for Murphy confirmed the happy news in a statement to TODAY.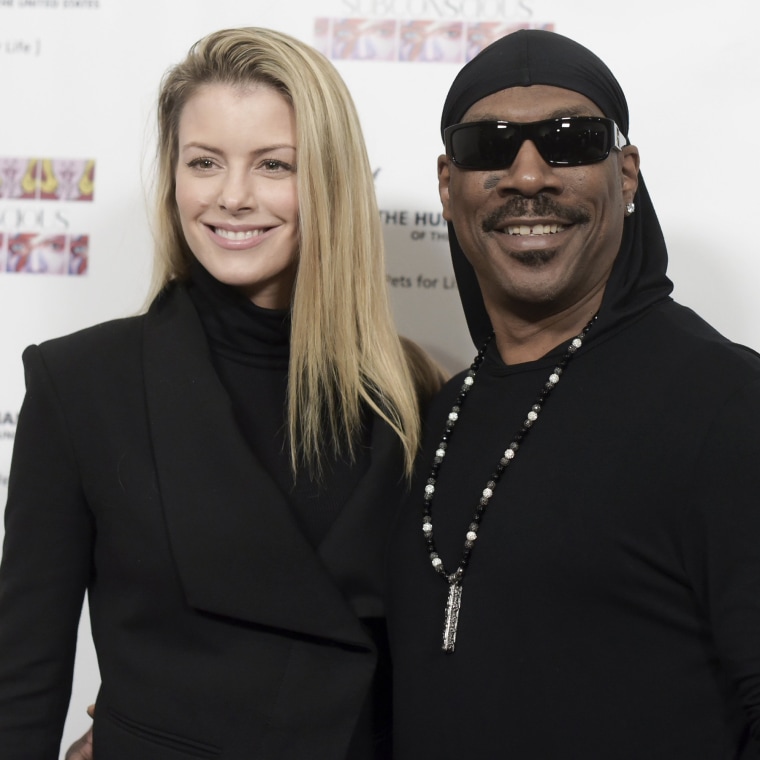 "The baby weighed 6 lbs., 11oz. and was 19 inches at birth. Both mother and son are doing well. This is the tenth child for Murphy, the second for Butcher," the statement read in part.
Max's middle name is a sweet homage to Eddie Murphy's brother, actor Charlie Murphy, who died of leukemia last year.
The couple, who are also the parents of a 2-year-old daughter, Izzy Oona Murphy, announced they were expecting again in August, and in September revealed they were engaged.
Murphy has five children with ex-wife Nicole Murphy: daughters Bria, 28; Shayne, 23; Zola, 18; Bella, 16; and son Miles, 25.
He also shares son Eric, 29, with Paulette McNeely and son Christian, 28, with Tamara Hood. In 2007, former Spice Girl and current "America's Got Talent" judge Melanie "Mel B" Brown gave birth to their daughter, Angel, 11.
During the 2016 holiday season, Murphy's daughter Bria shared a stunning family portrait featuring herself and seven of her siblings posing with their dad and Butcher, who held tiny Izzy in her lap.
"Merry Christmas!!! #MurphyFamily," she wrote in the caption.
The same year, Murphy, who began dating Butcher in 2012, opened up to People magazine about the joys of fatherhood.
"I really got lucky with my kids," said the "Beverly Hills Cop" star. "There really isn't a bad one in the bunch, everyone turned out to be really good people."
Congratulations, Eddie and Paige on your baby boy!