Dyeing Easter eggs might be the ultimate Easter project for kids, but it's not the only fun, food-oriented activity you can do with your crew. Get your kids extra excited for the Easter Bunny's arrival with these cute—and easy!—recipes. No fake grass required.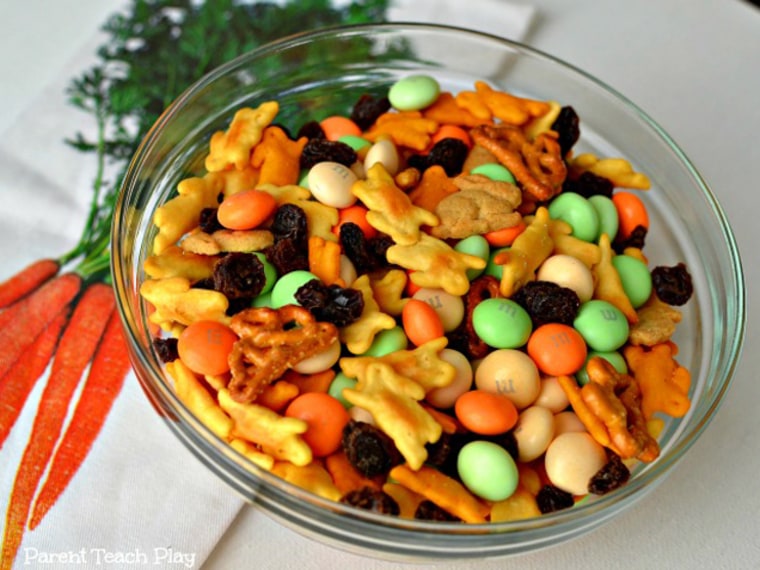 Easter Snack Mix
Parent Teach Play
Proving that a fun Easter treat doesn't have to be super-involved and time consuming: This tasty snack mix from Parent Teach Play. PTP used holiday M&M's, Annie's Homegrown Organic Snack Mix Bunnies, Annie's Homegrown Snickerdoodle Bunny Cookies, raisins and pecans, but you could easily customize this mix to include pretty much whatever your kids like!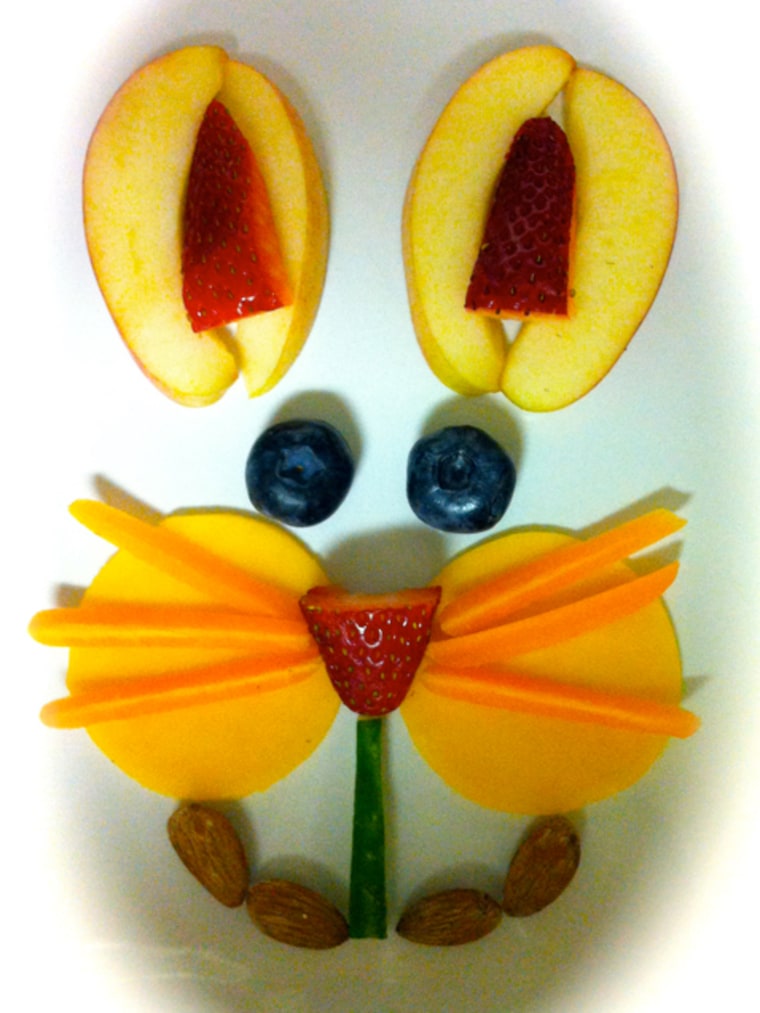 Fruit Bunny
The Prime Pursuit
We love an after-school snack that's as cute as it is healthy, and this fruit bunny from the PRIME pursuit certainly fits the bill. The combo of cheese, fresh fruit and almonds makes it a nutritional winner, but it's the adorable bunny face that will delight hungry kids. Happiness (er, hoppiness) on a plate!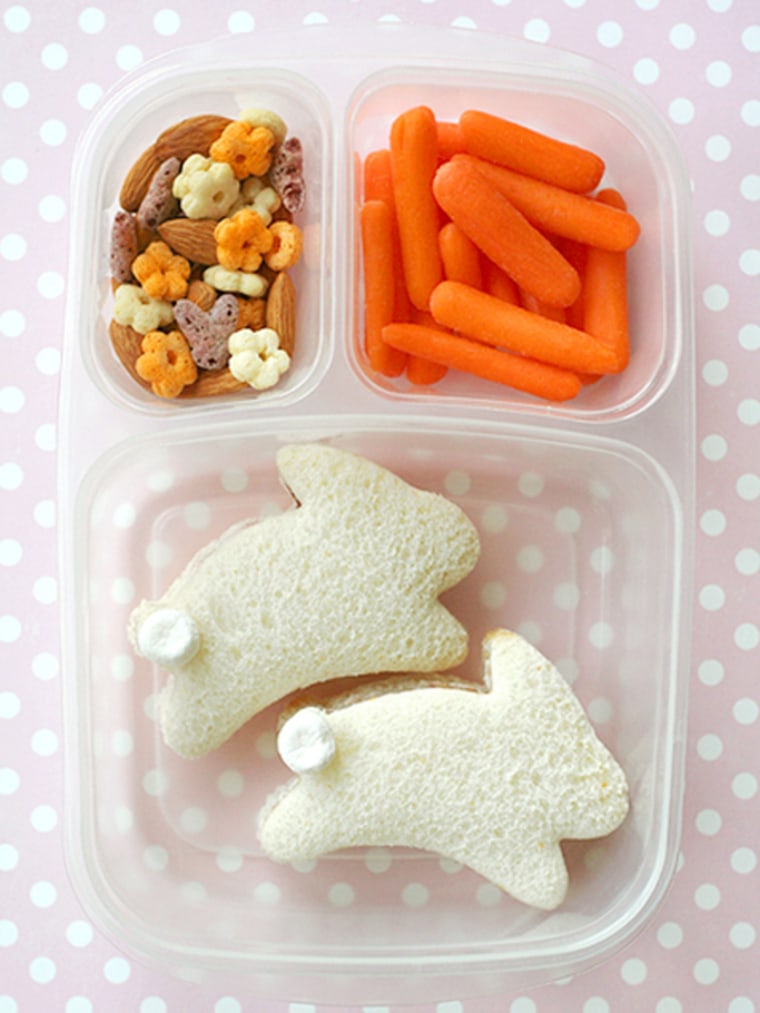 Bunny Lunch
Lisa Storms
Brown-bagging it (or should we say, bento-boxing it) has never been cuter! We're smitten with this adorable, Easter-iffic lunch idea from blogger Lisa Storms. Use bunny-shaped cookie cutters for the sandwiches (add mini marshmallows for the tails); add some baby carrots and finish with Annie's Fruity Bunnies mixed (or not, depending on your kid) with almonds.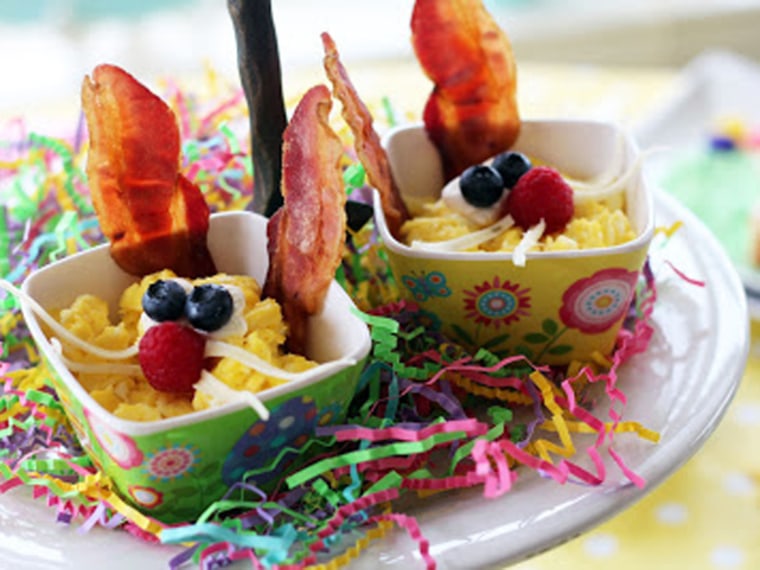 Scrambled Egg & Bacon Bunnies
Worth Pinning
All of that Easter egg hunting will make your kiddos hungry, so be prepared with a kid-friendly Easter brunch, featuring these scrambled egg & bacon bunnies from Worth Pinning. Regular old scrambled eggs get a cute upgrade when you add bacon slice ears, and make a face using cream cheese, blueberries, a raspberry nose and string cheese whiskers.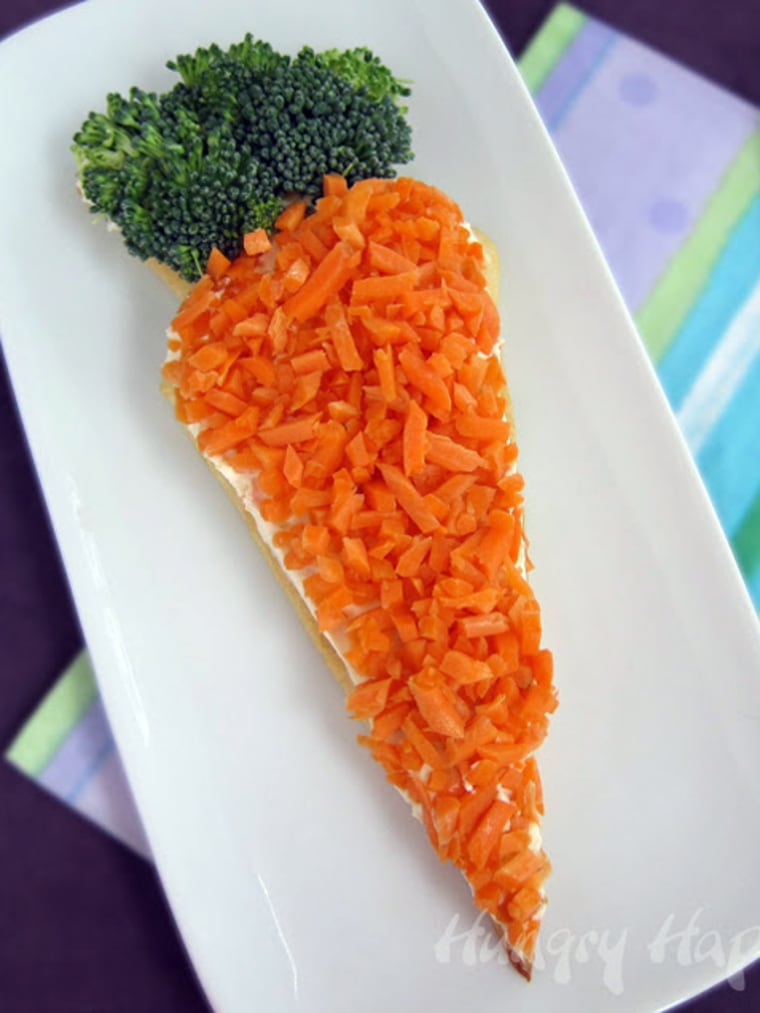 Carrot Shaped Veggie Pizza
Hungry Happenings
Every bunny loves carrots, but veggie-averse kids? We're betting that even they might get excited about this carrot shaped pizza from Hungry Happenings, made with crescent roll dough, veggie cream cheese, shredded carrots and broccoli.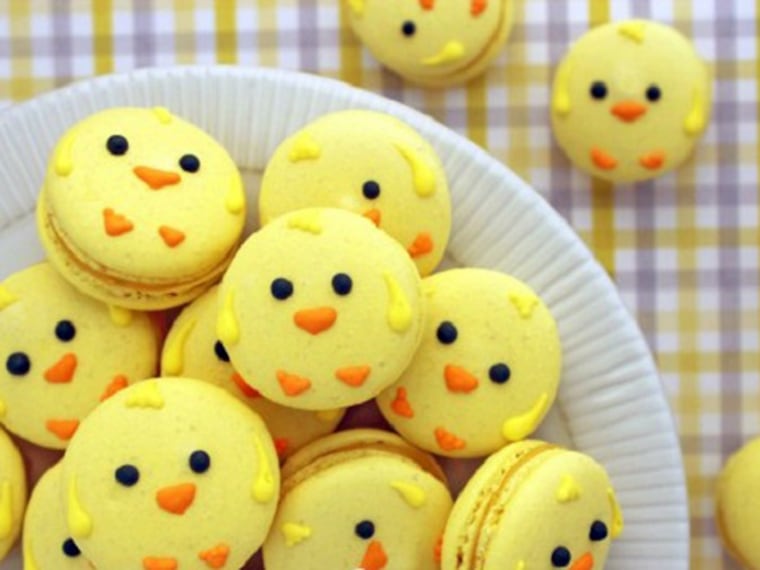 Easter Chick Macarons
Sweet Explorations
Yes, you could make these adorable Easter chick macarons from Sweet Explorations from scratch – or you could take the easy route, and simply buy lemon macarons and use yellow, orange and black royal icing to make each chick's face and feet. Either way, make sure to save some of these gourmet sweeties for yourself!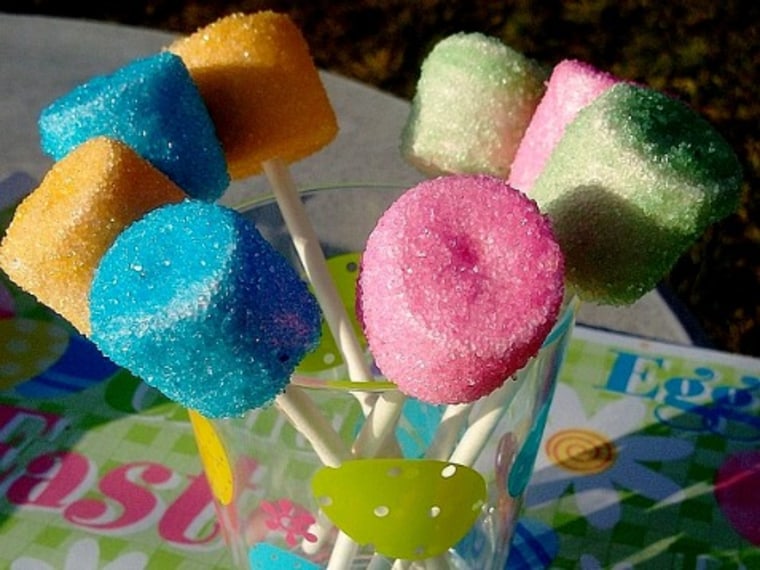 Homemade Peeps