It's back-to-school time ... again! This year, the TODAY Parenting and Shop TODAY teams came together to make the transition form summer vacation to schoolwork as seamless as possible. We're bringing you the best back-to-school supplies, tips and tricks — all in one place.
Early wake up calls. Road rage in the carpool line. School uniforms that no longer fit (hello, summer growth spurt). Tracking down the favorite lunch box that's been missing in action since May. The back-to-school frenzy is definitely real.
Luckily, you can skip the shopping madness and long checkout lines because several online retailers now list your teacher's specific school supplies requirements online.
Yep, you can probably find your child's entire, class-specific list with one click. Walmart's back to school page has a function where you can simply search the name of your hometown or zip code, and just like that, you'll find a list of schools in your area.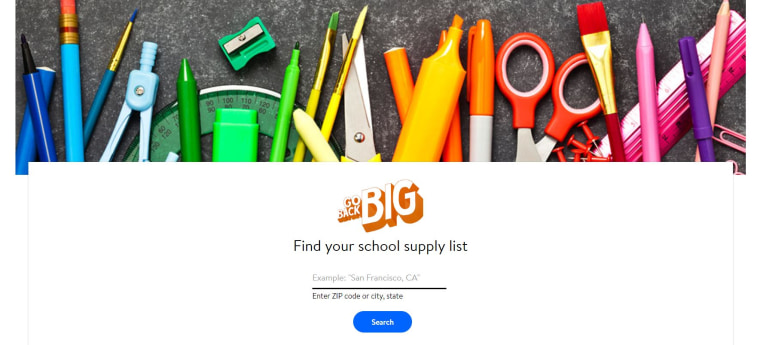 Similarly, you can shop school-specific lists at Target, Office Depot and Office Max by a quick zip code search, all of whichoffer in-store pickup if you'd like to skip the shipping fees.
And while you can't search by school at Staples, they offer in-store pickup in under an hour.
If your school's not listed on these sites, don't worry. We've also done the legwork for you and found the best deals on school supplies online. And for those extra items that aren't on official lists, you can check out our favorite lunchboxes, backpacks and back-to-school clothes.