/ Source: TODAY Contributor
This Thanksgiving, mom-to-be Dylan Dreyer has a big reason to give thanks: She and husband Brian Fichera are expecting a baby boy in December.
On Tuesday, Dreyer gathered at Manhattan's Hunt & Fish Club with an intimate group of her TODAY co-workers and friends for a celebratory lunch in honor of the baby-to-be. Kathie Lee Gifford, Hoda Kotb, Tamron Hall, Savannah Guthrie, Stephanie Ruhle and Jenna Bush Hager were among those toasting Dreyer. Natalie Morales and Sheinelle Jones couldn't make it to the shower, but sent their love.
Never miss a parenting story with TODAY's newsletters! Sign up here
Dreyer and friends played a yay-or-nay trivia game to test Dreyer's baby knowledge — did you know babies don't fully form kneecaps until they're 6 months old? Dreyer didn't! In fact, she scored only four correct answers out of 10 questions. Better hit the books!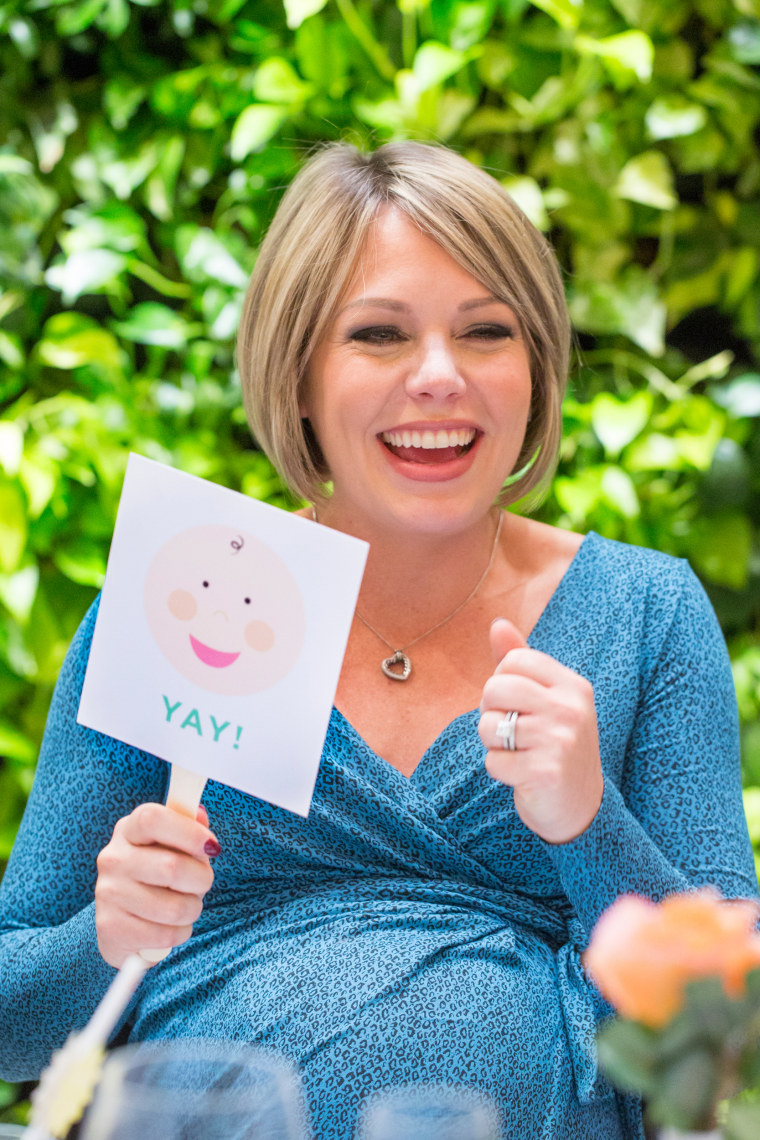 Dreyer confessed that she's never changed a diaper in her entire life. She'll soon have plenty of practice at that.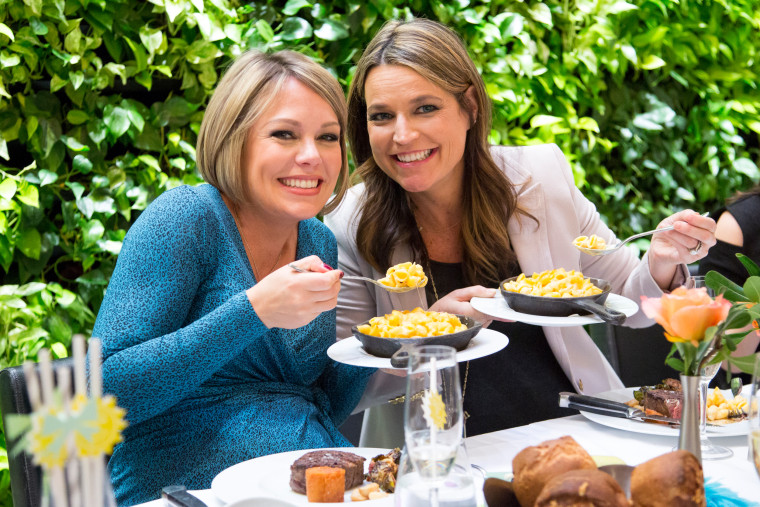 On the menu was steak, arctic char, fried chicken, truffled tater tots, creamy macaroni and cheese, and crispy Brussels sprouts. The mac and cheese was a favorite for Dylan and TODAY anchor Savannah Guthrie, who is also pregnant and expecting her second child in December.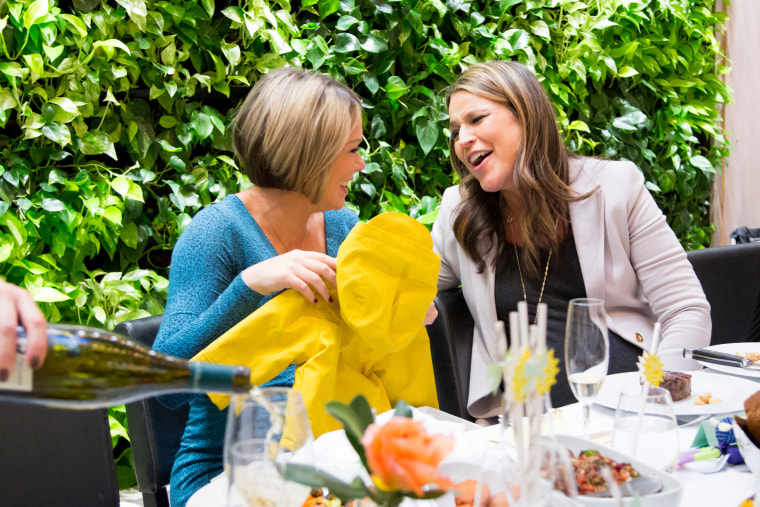 When she announced her pregnancy on the TODAY show this summer, Dylan said that as soon as she saw the baby's image in a sonogram "dance around and touch his hand to his face, I fell in love instantly."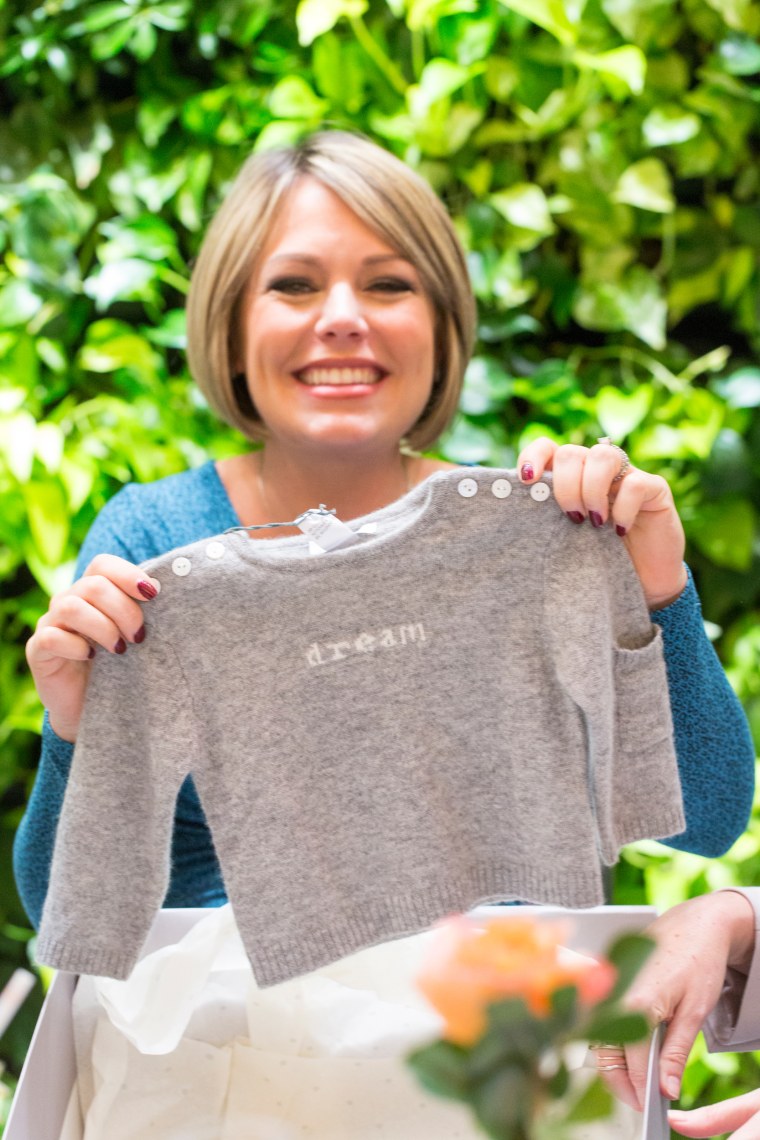 Sometimes, Dylan confessed in a pregnancy video diary for TODAY.com, she gets a little panicked about how dramatically her life is going to change at age 35. She said her husband Brian helps allay her fears by reminding her that their baby will be a combination of both of them, and all the love they have for each other.
"Then I just sit back and it's like, OK. And I get into that excited phase again where I just can't wait to meet this little guy," Dylan said in her video.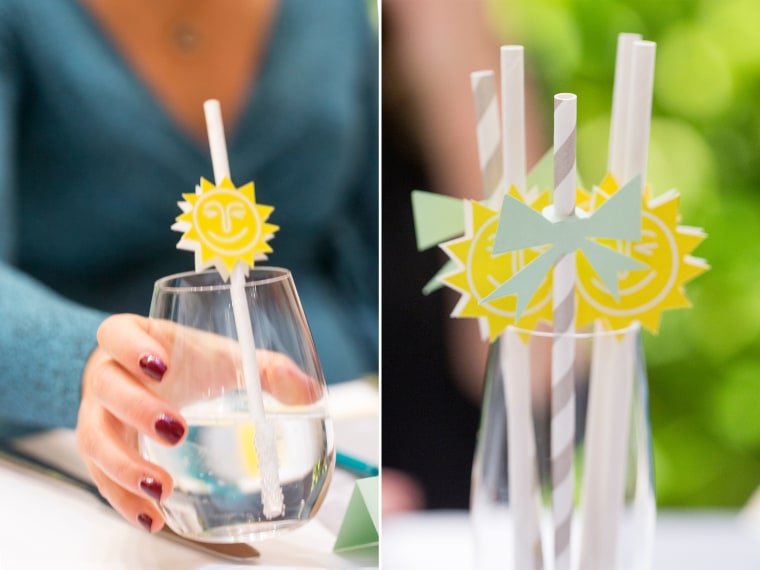 The baby shower was weather-themed, appropriate for a meteorologist, and Cheree Berry Paper created menus and straws in the shape of suns, as well as sunny yellow cocktail napkins and "Stork Forecasting" cards where the guests made their birthday, size and name predictions. Dylan promises that she did not plan the timing of her baby to get out of winter storm coverage!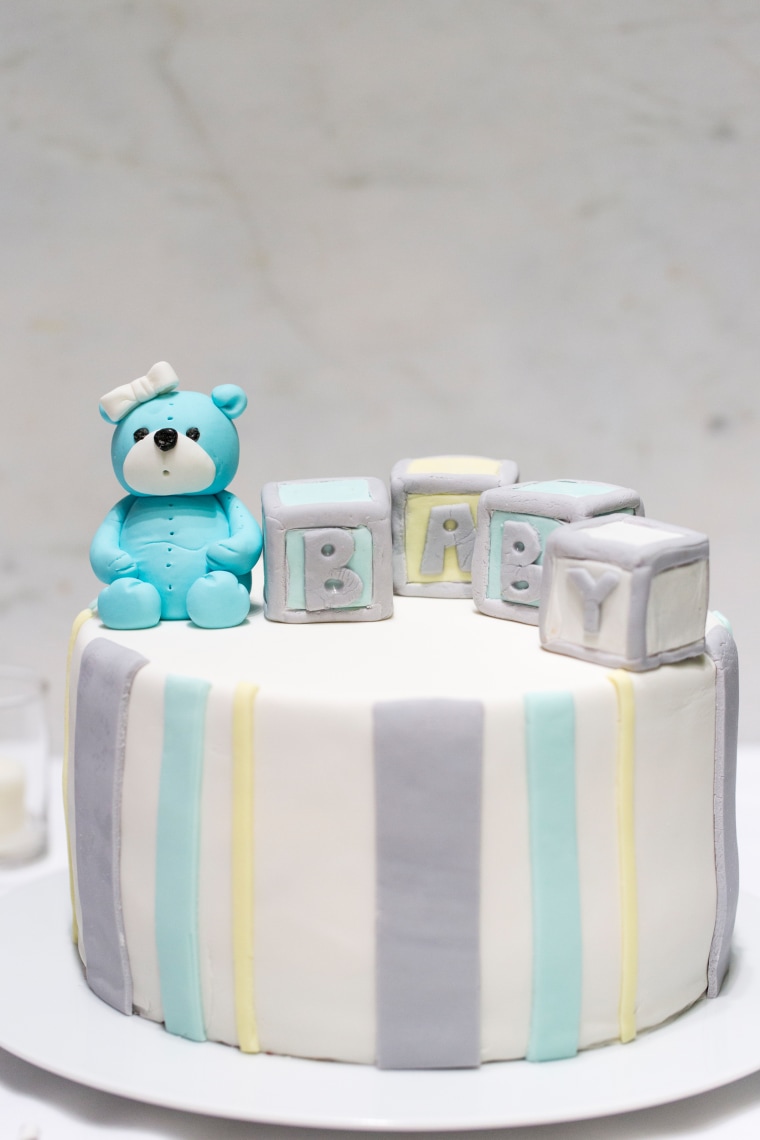 In another video diary, Dylan shared that she just feels hungry all the time! (We can relate, Dylan.) Mostly, she said, "I just can't believe I'm this lucky. I am so grateful and thank God every night and pray for him to keep his angels around our little one so that he's safe and protected."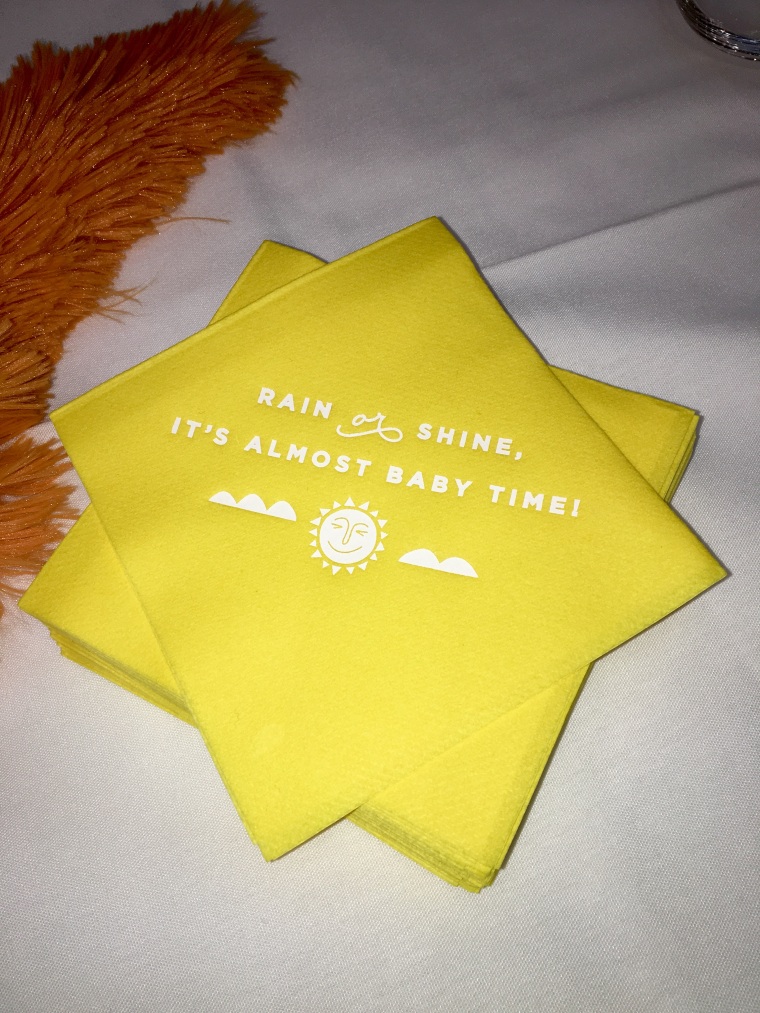 When guests arrived, they placed their gifts in a portable play yard by Summer Infant (perfect for taking advantage of nice weather with the new baby). Guests could take home playful YoeeBaby feather toys that did double duty as table decorations.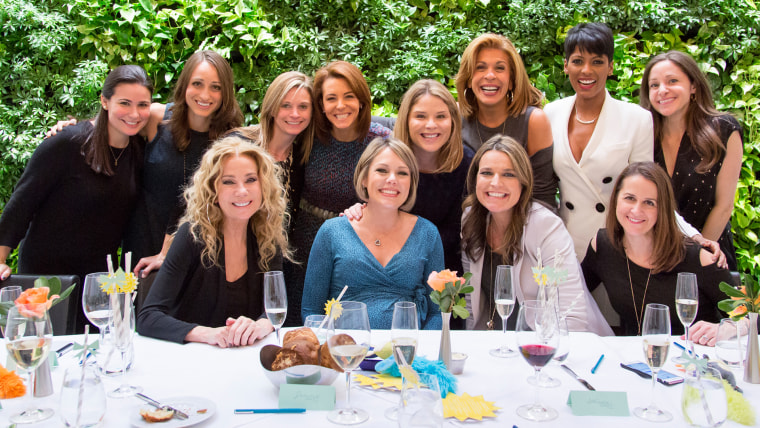 We wish for nothing but sunny skies ahead for Dylan, Brian and their "little biscuit" (as she's nicknamed him). Congratulations, Dylan!