After babysitting this set of quintuplets, Dylan Dreyer may find caring for the baby she's about to have a breeze.
The TODAY meteorologist, who is on the verge of having her first baby, spent a recent afternoon taking care of 19-month-old sisters Olivia, Ava, Hazel, Parker and Riley Busby.
The girls, along with their 5-year-old sister, Blayke, are the children of Danielle and Adam Busby and stars of the the TLC reality series "OutDaughtered," which just began its second season.
The Busby family shot to fame last year after Danielle gave birth in April 2015 to the country's first-ever set of all-girl quintuplets.
"It's nonstop movement from the time they wake up in the morning until they go to bed at 7 p.m.," Danielle said of family life.
MORE: Mother of first all-girl quintuplets in US describes holding babies for first time
The show's new season will feature the toddlers essentially acting their age, she said.
"They're their own little personalities. They started walking so that means they're climbing," she said. "They just want to do whatever they want, go wherever they want, destroy whatever they want."
Which is exactly why Dylan decided to give them a hand.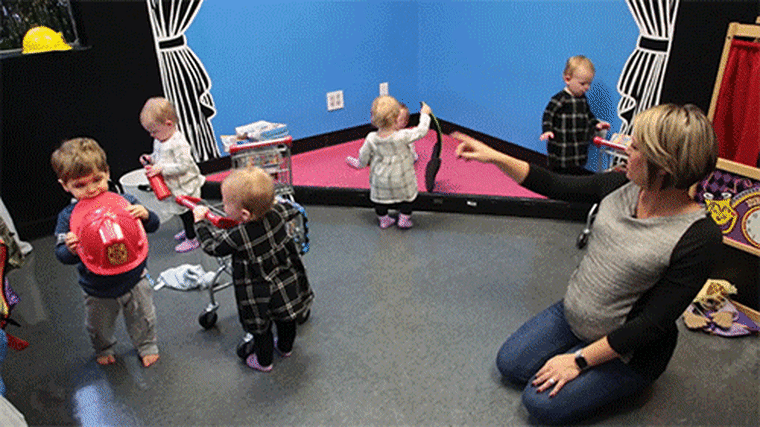 "I don't know what I'm getting myself into but I'm going to give Danielle and Adam a nice break," she said.
Dylan spent the next several hours watching the girls at an indoor play space. She tried out her puppetry skills (the girls were not impressed) and at one point lost track of one of the quints.
"This is so overwhelming. I don't know where they all are at once," she said as she tried to keep count. "I've lost a baby!"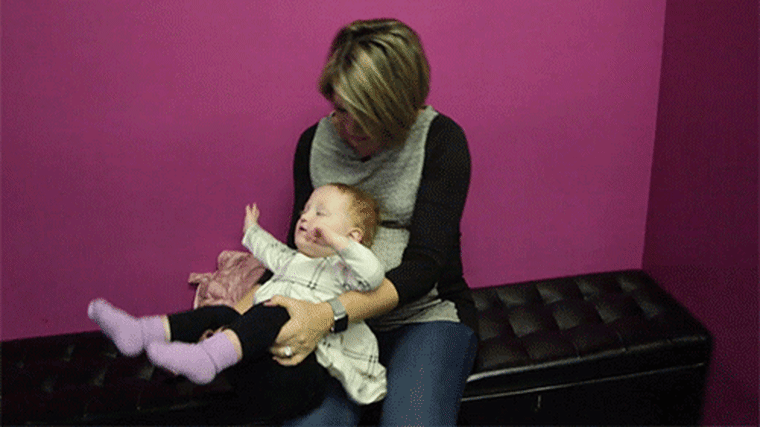 That's when she called in reinforcements: big sister Blayke. It was smooth sailing from then on. By the time her babysitting duty was finished, Dylan had everything under control.
RELATED: Mom with triplets and toddler shows epic bedtime routine in viral video
"I kind of made it through an afternoon with five babies, I think I can handle one," she said with confidence — until Al Roker shattered it with some hard truth.
"By the way, at times, your one will seem like five," he told her.