Knowing her terminally ill mother didn't have much time left, a pregnant Colorado woman made sure the two had one last joyful moment together — thanks to an ultrasound.
Taylor Masilotti, 26, decided to move up her appointment to determine the sex of her baby by two weeks so she could be joined by her mother, Donna Callender, who was confined to a bed at Longmont United Hospital while being treated for Stage 4 lung and brain cancer.
Masilotti's boyfriend, Cotey Keith, 31, captured the joyful moment of the two laying side by side on Callender's bed. It's there that they found out Masilotti would be having a girl.
Just three days later, Callender died on July 30 at 58 years old.
"I'm so thankful I had somebody record it for me because I want to be able to show it to my little girl when she comes in this world,'' Masilotti told TODAY. "It's a memory that I will never forget. It's very special to me."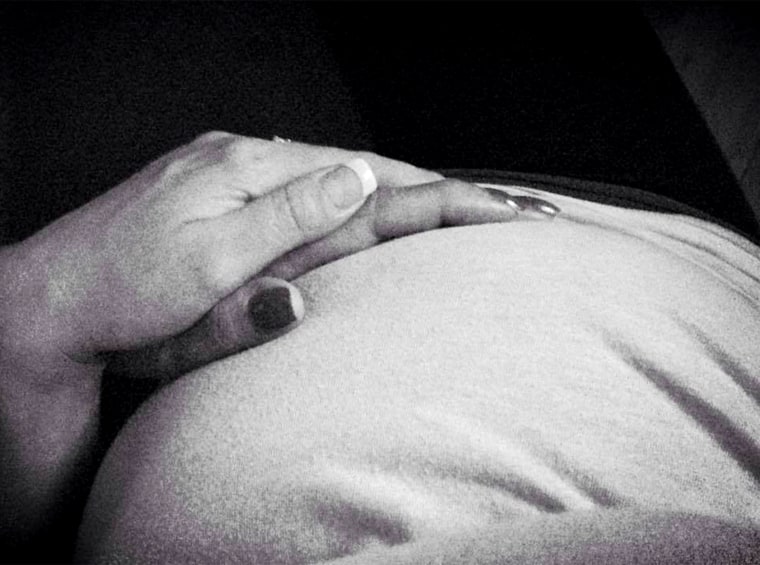 Callender cried when she found out her daughter will be having a girl. The couple from Westminster, Colo., plan to name their little one Stella Kay Keith for the baby, who is due on December 28.
"My family is amazing and that's what they all told me - one leaves and one enters in the world,'' Masilotti said. "My mom is going to live on through this baby."
Callender was initially diagnosed in October 2014 with Stage 4 cancer and given less than a year to live. She survived for nearly two years. Two months before she died, her family was told the chemotherapy had shrunk her tumors by 60 percent, but then without warning her condition worsened.
RELATED: Mom creates sightseeing bucket list for 6-year-old daughter losing her vision
"She never once complained, and she didn't cry once until the very end when she knew it was time,'' she said. "That video reminds me of her strength and her grace. It motivates me to want to be able to be that strong for my daughter."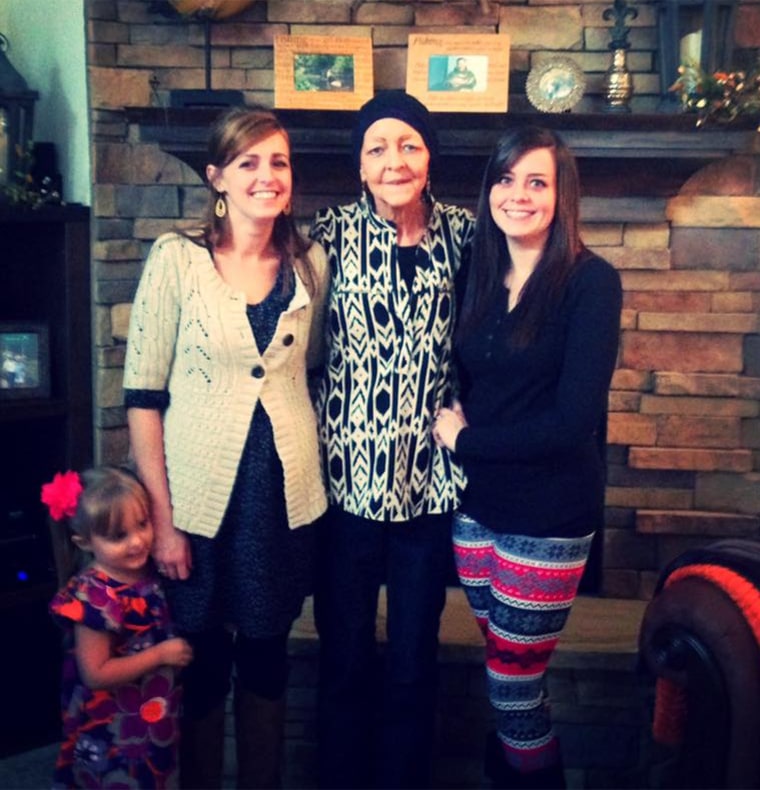 Masilotti had told her mother in March that she was pregnant.
"I had gone through a lot of stuff and was told that I couldn't even get pregnant, so we were so excited,'' she said.
Masilotti and her sister had already lost their father, Mark, who died at 54 years old in 2010 of undisclosed causes.
"It's kind of comforting because I know they're both up there and watching down on this child,'' she said. "That made it a little easier to let my mom go because I knew she wouldn't be alone."
Follow TODAY.com writer Scott Stump on Twitter.