"Dancing With the Stars" pro and first-time dad, Maksim Chmerkovskiy, proved that he knows how to slow down the moves for his 1-year-old son, Shai.
The father-son duo enjoyed a toddler-speed walk on Friday and the doting dad shared the brief excursion in an Instagram video.
"Going for actual walks now ... kind of," Chmerkovskiy wrote. "My heart feels like it's exploding with love for this little human!"
The clip captures the "DWTS" pro and his mini-me meandering down their Los Angeles driveway. The 38-year-old offered his finger to his little man, which he took only long enough to drop the toy he's carrying and ditch his dad's help.
In typical 1-year-old fashion, Shai then turned around and wandered away. Chmerkovskiy shrugged casually at the camera and followed his little guy back home.
The adorable video marks just another special moment between the pair.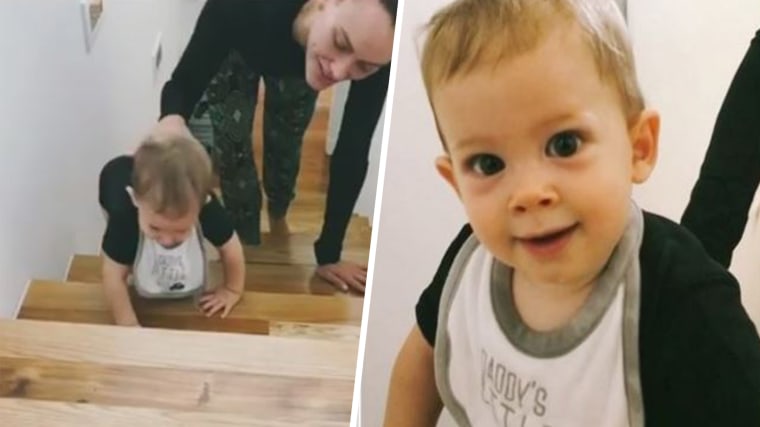 Shai's mom, fellow "DWTS" pro Peta Murgatroyd, and Chmerkovskiy just celebrated their son's first birthday in January.
The all-star couple treasure every moment with their little one, and document many sweet scenes for their fans.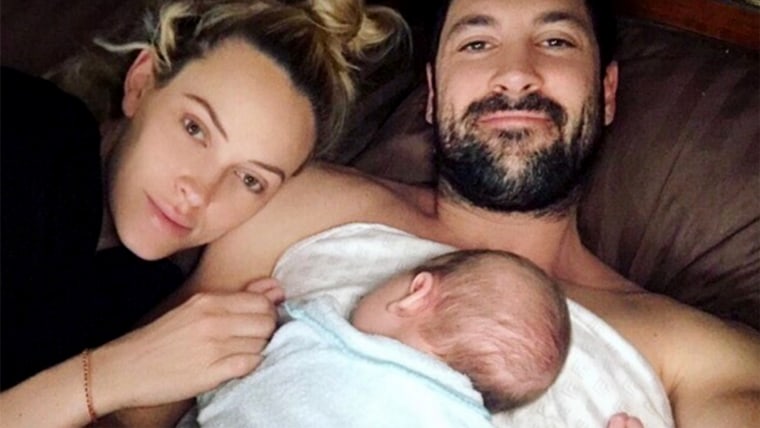 Shai and his dad bond in every tiny way, enjoying bedtime dance parties, a quiet morning read and plenty of piano practice.
The world is truly full of wonder and delightful firsts for this father-son duo.