Action icon Dwayne Johnson is introducing the world to the newest member of his entourage.
On Monday, the 45-year-old "Rampage" star took to Instagram to share a heartwarming photo showing himself cradling his newborn daughter, Tiana Gia, against his heavily tattooed chest.
"Blessed and proud to bring another strong girl into this world," he wrote in an emotional caption to the picture.
Johnson gave full credit to the real star of this co-production: his girlfriend, Lauren Hashian.
"I was raised and surrounded by strong, loving women all my life, but after participating in baby Tia's delivery, it's hard to express the new level of love, respect and admiration I have for @laurenhashianofficial and all mamas and women out there," he wrote.
Johnson continues to be surrounded by a new generation of strong women: Tiana Gia joins a cast that includes sister Jasmine, 2, and half-sister Simone Alexandra, 16, whose mother is Johnson's first wife and current manager, Dany Garcia.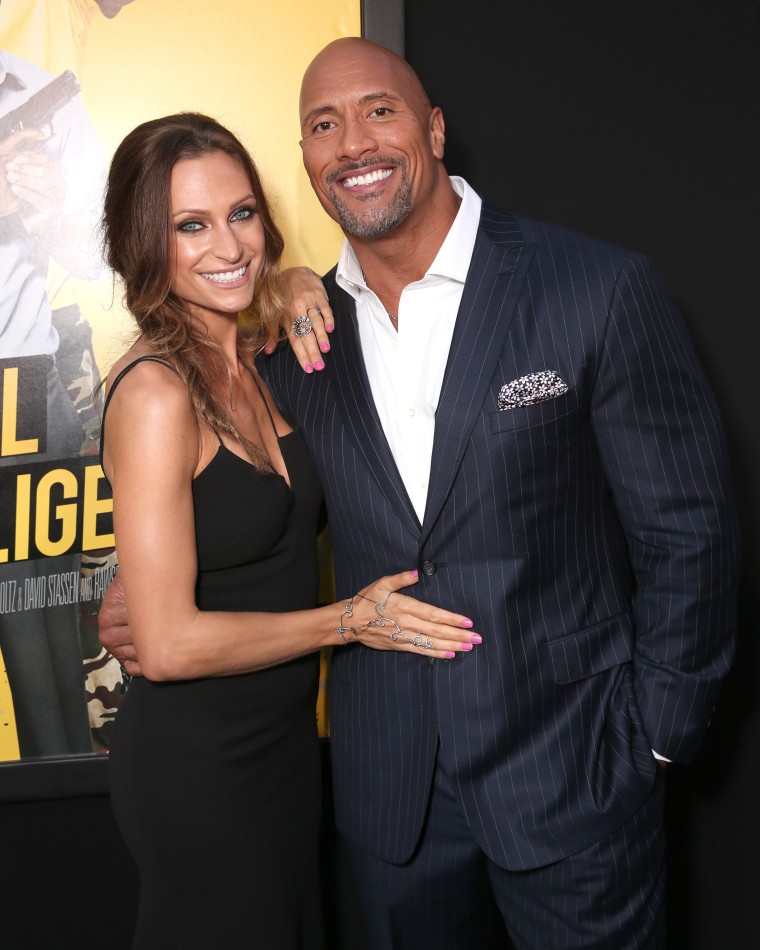 He gave a "word to the wise" for his fellow he-men. "If you really want to understand the single most powerful and primal moment life will ever offer — watch your child being born," wrote Johnson. "It's a life changer and the respect and admiration you have for a woman, will forever be boundless."
Though Tiana Gia is a few years away from being able to read Instagram posts, Johnson made her a vow — the same one he gave her two older siblings. "You have my word, I'll love, protect, guide and make ya laugh for the rest of my life," he wrote.