Things were a "little hairy" in Dwayne Johnson's world back in March, but they're "really good" now.
On Thursday, the actor and star of "Rampage" explained to Extra what sent his daughter Jasmine, 2, to the hospital a few weeks ago: a bad cough.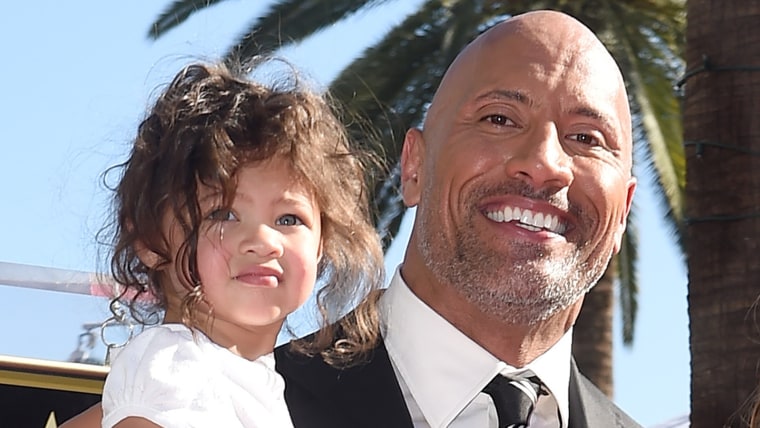 "About three weeks ago, in the middle of the night, she wound up having like a croupy cough which a lot of parents out there know," he said. "So we experienced that, and then she also had a problem breathing in that moment … it got a little hairy. Called 911. LAFD came so quick and I was very proud of them and very grateful for them, too."
Johnson posted a short video from the gym the day after the incident with a cryptic message that only indicated that he and his partner Lauren Hashian, Jasmine's mom, were up all night in the emergency room.
Hashian and Johnson are expecting their second child, another girl.
There was one more update Johnson had for Extra, and that was to let us know that Jasmine is doing just fine.
"She's great," he said. "She's really good."
Follow Randee Dawn on Twitter.