Fans are used to hearing about Dwayne "The Rock" Johnson's professional career and personal life in his frequent Instagram updates from the gym.
But his latest, posted on Tuesday, took everyone by surprise: It turns out his daughter Jasmine, 2, had a frightening visit to the emergency room.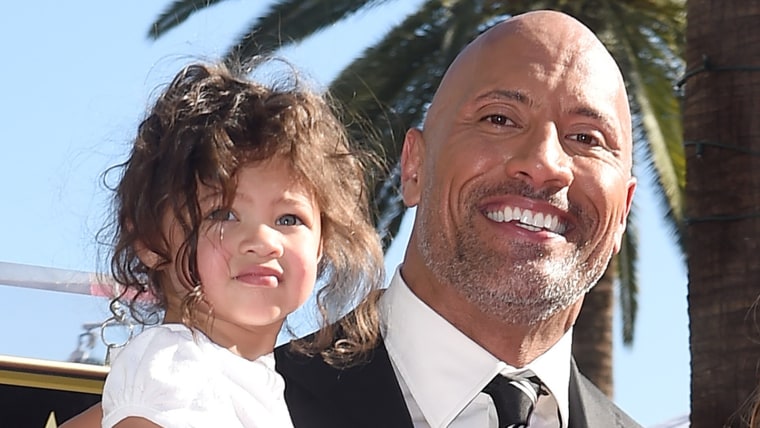 "This past Saturday night something happened to me and my family that I would never want to happen to any of your guys out there," he said in the video.
"Of course, emergencies do happen. We were up all night in the emergency room, we had something scary that happened with our little baby girl Jasmine — she's OK now! — thank God."
He didn't provide more details about what sent her there, but we're just happy to know that she's OK.
TODAY reached out to Johnson's rep for further comment.
Johnson's girlfriend, Lauren Hashian, is Jasmine's mom and the pair are expecting their second child, another girl.
Johnson thanked the Los Angeles Fire Department responders, the UCLA medical team that cared for Jasmine, and even the 911 operator "who was on the phone with me who was extremely calm, walking me through some processes."
He also provided a little help for parents who might find themselves in similar situations.
"To all you mommies and daddies out there when emergencies like this happen, I just highly recommend that you stay as calm and as focused as possible because our little babies energetically they pick up what you're putting out in times of stress."
Follow Randee Dawn on Twitter.