Dwayne "The Rock" Johnson's little girl, Jasmine, is going to be a big sister!
Johnson announced the happy news that he and longtime girlfriend Lauren Hashian are expecting their second child together with an Instagram photo of the excited toddler, who was born in December 2015.
"Our Jasmine Lia would like to make a big announcement - IT'S A GIRL!," he captioned the cute picture. "@laurenhashianofficial and I are boundlessly grateful for this blessing as this spring we'll welcome our second baby. Plus, Jazzy is excited to boss around and protect her lil' sis."
"All girls. Only dude. I wouldn't have it any other way," he added.
This will be the third daughter for Johnson, who has 16-year-old Simone with ex-wife Dany Garcia.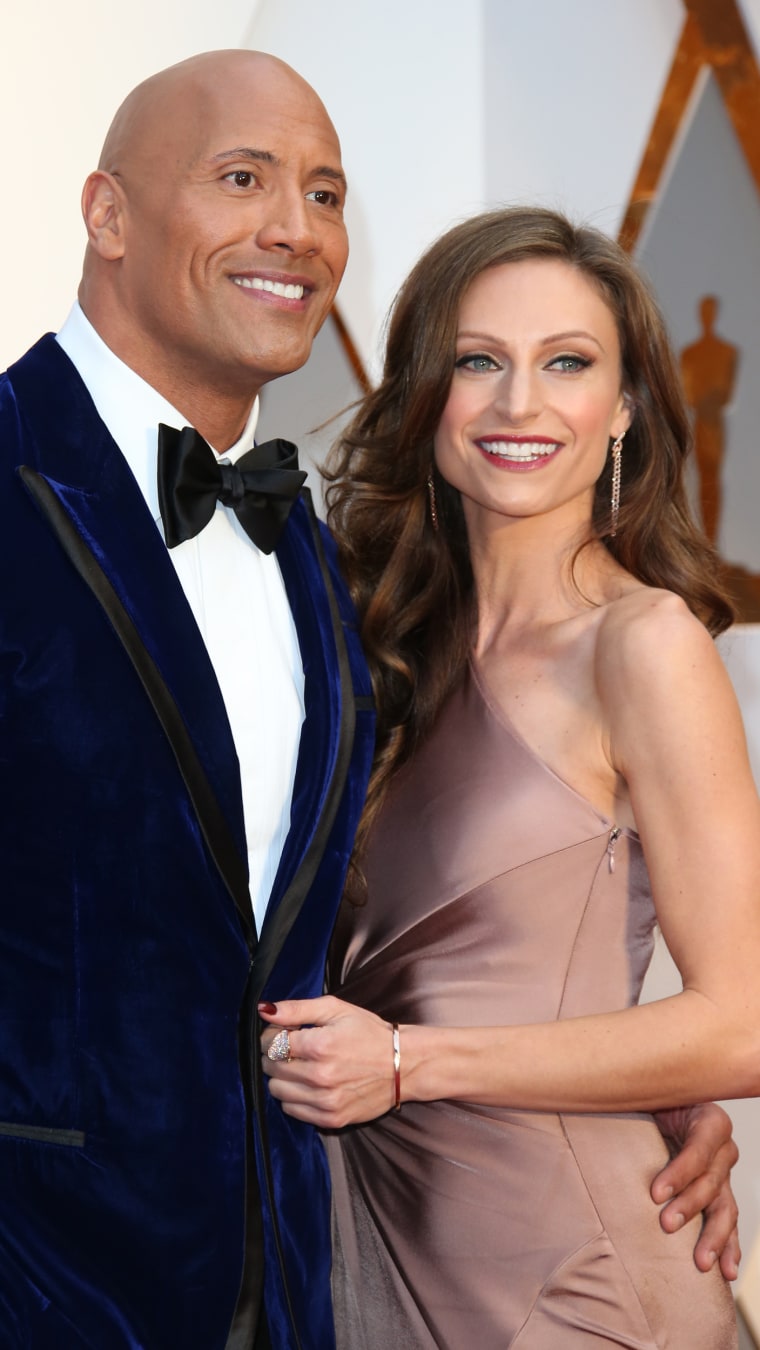 Last year, he opened up to People about fatherhood, saying, "It's really been this awesome, interesting, fascinating balance between an amazing, beautiful 15-year-old who teaches me, to (her) amazing, beautiful (sister), (an 11-month-old) baby."
He added, "You just hope that you take the lessons that you learned in life and you can apply them properly. I think I'm a good dad."
He also praised parenting with Hashian.
"Watching Lauren be a mom has been one of the most enlightening things I've ever seen," he said. "As a man, you see your lady, your partner, your woman, your one, you see them in a certain light, and then when they become Mom, it's a whole other perspective that if you open your eyes wide enough, it's like a kaleidoscope."