The Rock knows how to make us crumble.
Just in time for Thanksgiving, Dwayne Johnson posted a photo of the most adorable Hollywood makeover of all time — a shot of himself getting his face painted by his 2-year-old daughter, Jasmine.
The tenacious toddler apparently asked to paint the action star's toes, but the 46-year-old had already put his shoes on and was in a hurry to get to work. (Presumably on his latest film, "Hobbs & Shaw," a spin-off from the "Fast & Furious" franchise.)
But Jasmine, who will turn three next month, clearly wasn't going to take no for an answer. Or, as Johnson himself tells the story in his Instagram post:
"Jazzy: Ok, then let me paint your face, daddy.
"Me: *confidently laughs* Absolutely not, now I gotta go to work, now get over here and kiss me.
"Jazzy: *while looking up at me with her mama @laurenhashianofficial's intoxicating blue eyes... BUT DADDY, I need to paint your face for work.
"Me: Ok, but make sure you choose manly colors that are flattering to my complexion."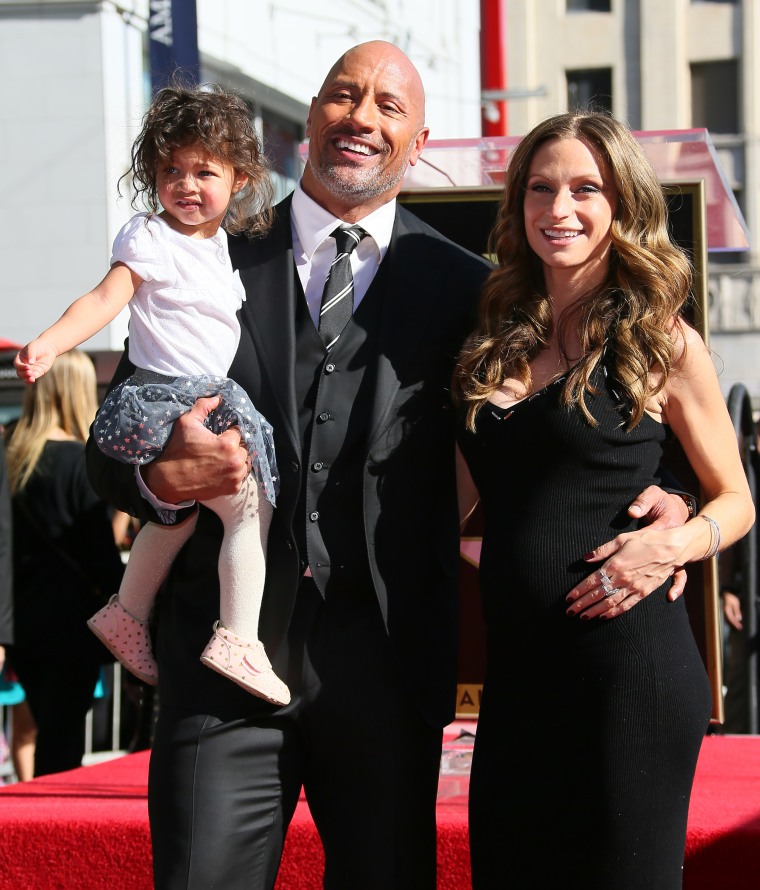 Johnson and girlfriend Lauren Hashian also have another daughter, 7-month-old Tiana Gia. And Jasmine and Tiana have a half sister, Simone Alexandra, 16, whose mother is Johnson's first wife and current manager, Dany Garcia.
"As much as I tell her no, with my crazy busy life, this is the stuff I actually love," Johnson wrote in his Instagram post featuring his new look.
He closed with the hashtag, "#ohana," which means "family" in Hawaiian culture.