Behati Prinsloo and Adam Levine welcomed a daughter on Wednesday, September 21. Their baby girl's name? The colorful, throwback, and completely unexpected Dusty Rose.
Could the singer and his supermodel wife have drawn inspiration from 1960s icon Dusty Springfield? It's possible. Miss Springfield — born Mary Isobel Catherine Bernadette O'Brien — became known professionally by her childhood nickname. Her hits range from the sweet "Wishin' and Hopin'" to the soulful "Son of a Preacher Man."
Or maybe Adam and Behati were just following in the footsteps of so many celebrities who have embraced boy names for girls.
A cousin to Dustin and Rusty, Dusty charted in the boys' Top 1000 from the 1950s into the 1990s.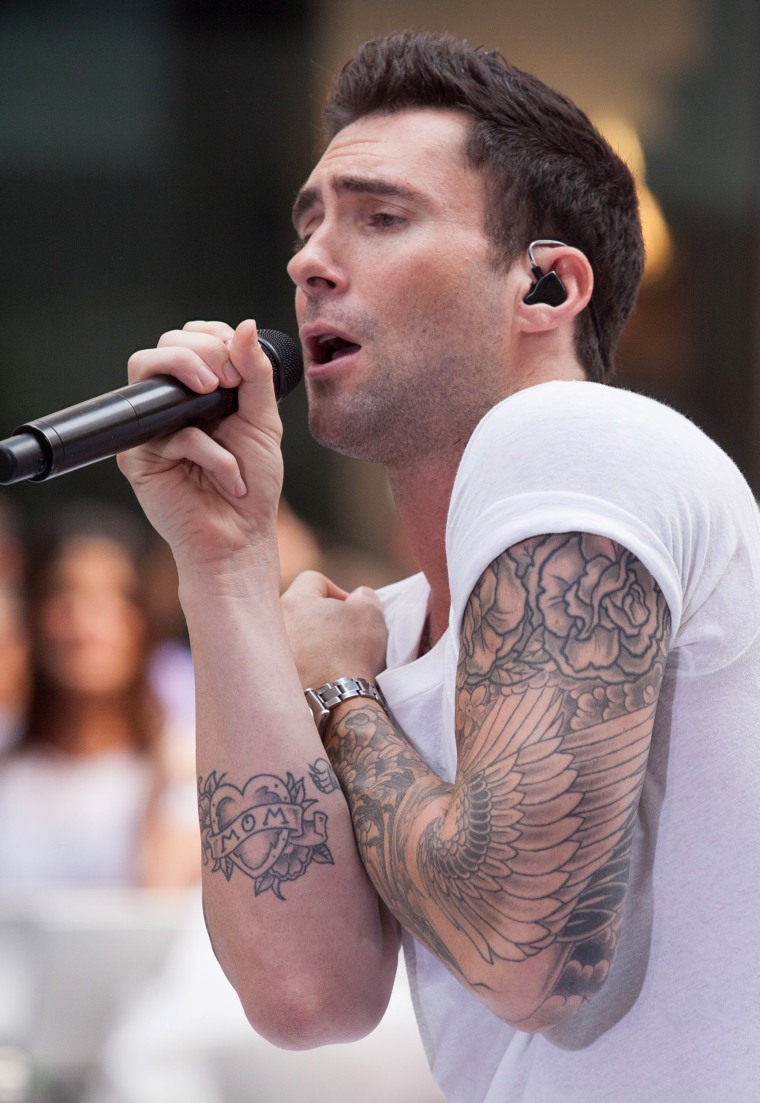 Only after Miss Springfield became a household name did we consider this name for our daughters. Dusty peaked as a girls' name way back in 1976.
Since then, Dusty has slipped towards obscurity. A mere fifteen girls were given the name last year, and only around four dozen boys.
But Little Miss Levine could change all of that. Dusty Rose is a pretty shade of pink, and color names from Olive to Scarlett to Blue have made their mark.
Could Dusty be next?
Vanilla Ice has a daughter named Dusti Rain.