What do you do when your kid has a meltdown in the middle of Disney World? Well, if you're Drew Barrymore, you turn it into a photo op.
"(Disney) was the best experience ever," Barrymore, 41, told Seth Meyers of taking her two youngsters, Olive, 4, and Frankie, 2, to the park. "I just had tears of joy seeing their joy."
"But," she cautioned, "if you've ever taken your kids to Disneyland or Disney World, it all ends at some point in mayhem."
(Are you nodding your heads, parents? Yeah, we thought so.)
RELATED: Kelly Clarkson's daughter is the sweetest princess ever at Disney World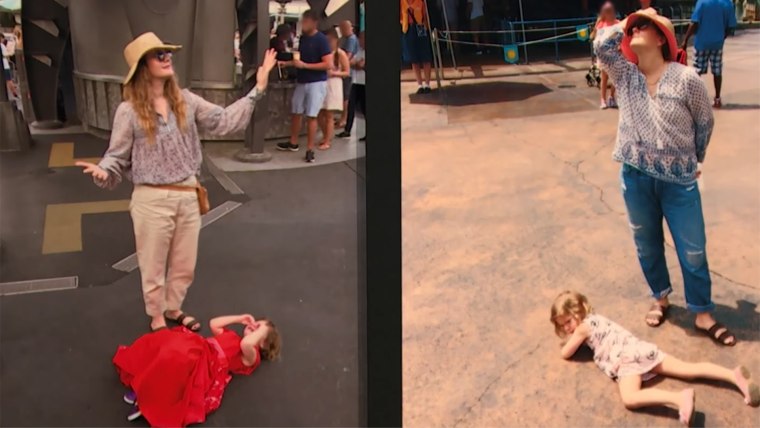 In Olive's case, the meltdown happened after mean, mean mommy refused to let her chase a duck in the park. In hindsight, Barrymore said, she could have probably just let it go. But there were other factors at play.
Namely, sleep deprivation. "You're, like 'I'm here! Let's skip the nap and let's go, go, go!' You want to maximize it," she said. "This (photo) is how it always ends for me."
RELATED: Yes, you can actually live at Disney World! Here's how
Now, though, she's got tantrum management down to a science. "I think you should have 10 consistent tools in your arsenal," she said. "It's either the tender loving approach or the 'I'm very serious' approach."
Or the casual mocking approach, apparently. Love this idea for a fun family keepsake...or future blackmail fodder!