There may have been a time machine on the red (OK, beige) carpet Tuesday night.
Drew Barrymore brought her almost 3-year-old daughter Frankie with her to the 2017 Society of Memorial Sloan Kettering's Bunny Hop in New York City and the pair faced the paparazzi together for the first time ever as a team.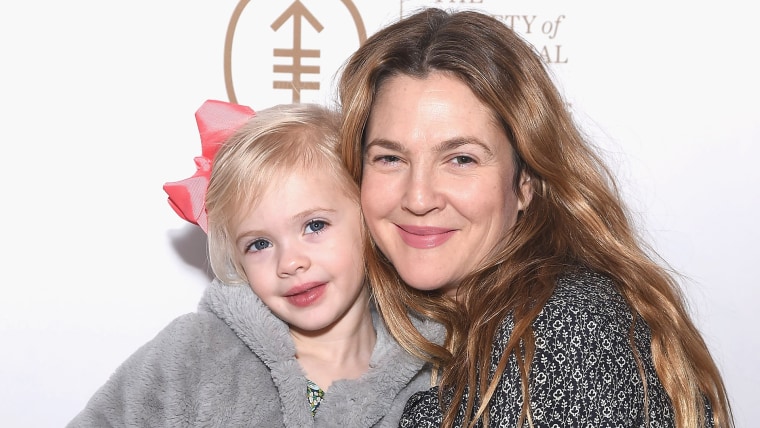 But we noticed two things about the photos.
RELATED: 'I had let myself go': Drew Barrymore talks losing 20 pounds filming new series
First, how adorable is Frankie with her little pink hair bow and light gray coat? And second: Doesn't Frankie really, really look like her mom when Drew appeared (at age 4) in 1982's "E.T. the Extra-Terrestrial"?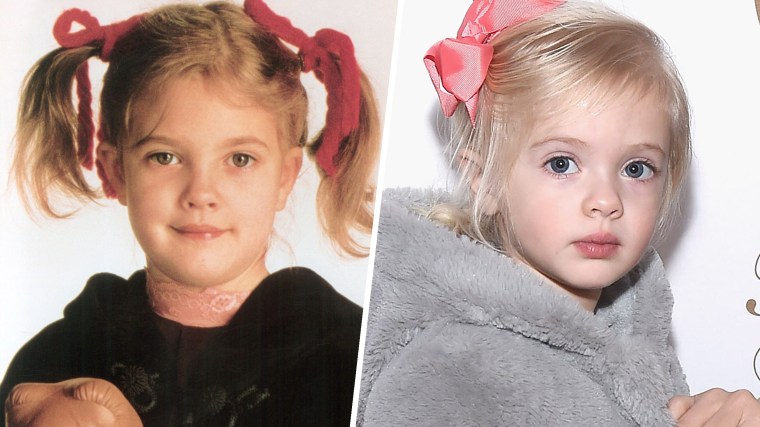 Well, we sure think so!
In "E.T.," a precocious and precious Barrymore played the youngest child in the household, Gertie, who developed a special bond with the alien visitor. Plus, she charmed everybody who saw her.
Frankie is Barrymore's second and youngest child (Olive is 4). She divorced their father, Will Kopelman, in 2016 after three years of marriage.
The 42-year-old posted a lovely picture of herself with her daughters last year, calling them the "loves of my life":
And just yesterday, this sweet picture of the girls smooching:
RELATED: Drew Barrymore thanks 'the loves of my life' in heartfelt post
In general, she and Kopelman have kept their children out of the spotlight and this was Frankie's debut on the carpet. But we expect we might start seeing a lot more of this cutie (and hopefully Olive, too)!
Follow Randee Dawn on Twitter.