There's no doubt about it: Motherhood is a beautiful thing!
But for actress and mother of two Drew Barrymore, it took a while to see the beauty of her own post-baby body.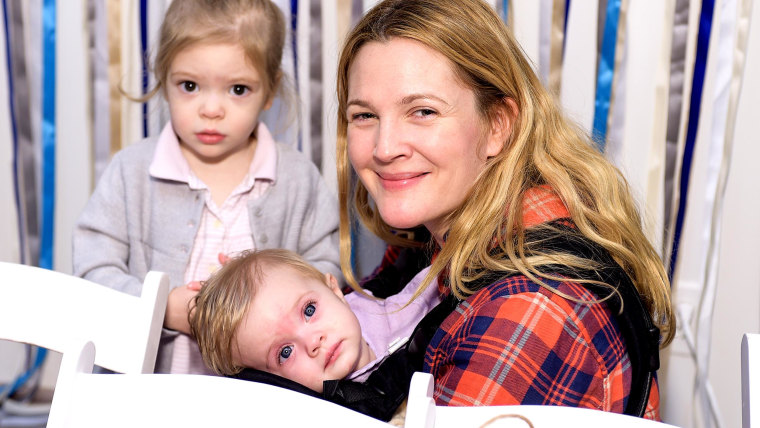 "After making two babies, holy cow, does your body do some crazy stuff!" the 40-year-old said in a recent interview with Glamour magazine. "It's hard to stay positive and love yourself. You feel like a kangaroo with a giant pouch; everything's saggy and weird."
Barrymore's not exactly complaining though. She's simply opening up about that fact that while she's thrilled to be mom to Olive, 2, and Frankie, 11 months, she sometimes still needs reminders about what really important.
"You think about how beautiful it is that you're able to make children," she said. "When I lose sight of that, I exercise, read Dr. Seuss's 'Oh, the Places You'll Go!' and spend time with my kids. Then I start to see things that are bigger than myself."
And if she needs any more help, all she has to do is check out Rachel Hollis, the self-proclaimed "saggy" and "flabby" bikini-sporting mom who inspired us earlier this week.
"Those marks prove that I was blessed enough to carry my babies and that flabby tummy means I worked hard to lose what weight I could," Hollis told her followers on Facebook.
We can't get enough of these candid moms!
Follow Ree Hines on Google+.