Back in March, Drew Barrymore bared her soul on social media.
Instead of viewing a job as a necessary evil, a means to an end, she posted that she wants to teach her daughters Olive, 5, and Frankie, 4, that "work is good and necessary."
She struck a nerve with working moms, and she is one — Barrymore runs Flower Beauty, has a collaboration with Crocs, and a new lifestyle line, Dear Drew. Plus, she's co-parenting two daughters and raising three kittens. Sitting back on her laurels, she's not.
"I was just speaking so honestly. I just think we're all in the same boat. It's just hours and days and time spent away from your children," Barrymore told TODAY Parents.
For her, it's about "how you manage those expectation from yourself and not let yourself be crippled with guilt. It's grounding for kids to know who's coming and going. It's so easy to blame work as if its the bad man taking you away from your children. But I say, it's better to own the responsibility. Teach your kids that work is your joy and empowerment. Explain what working hours are."
To alleviate any stress on the children, she and her ex, Will Kopelman, pass back and forth a paper calendar when the kids split time with them. Each date shows who is where, with whom, when, and for how long. It's especially helpful when Barrymore goes on promotional trips to Korea and Europe.
"It was the way for me to tackle the toxicity of my guilt and my fear. Olive is older and very sharp. It's much more calming to her to know what's happening when," said Barrymore.
As for mommy shamers who rejoice in second-guessing other people's decisions, Barrymore just can't be bothered. She doesn't read the negative comments and ignores trolls.
"You can never say anything worse to me than I already say to myself. When you're ready to get proactive, we'll talk. No one has the ability to be harder on me than myself. The joke is on you," she said.
She's enjoying motherhood too much to care. It's changed her in a lot of ways. Her new Crocs line, for example, was borne from necessity.
"After kids. I just couldn't do heels anymore. My feet grew almost three shoe sizes. It was just a game changer. Afterwards, they went back to a size bigger than they were. All my old shoes are unusable," she said.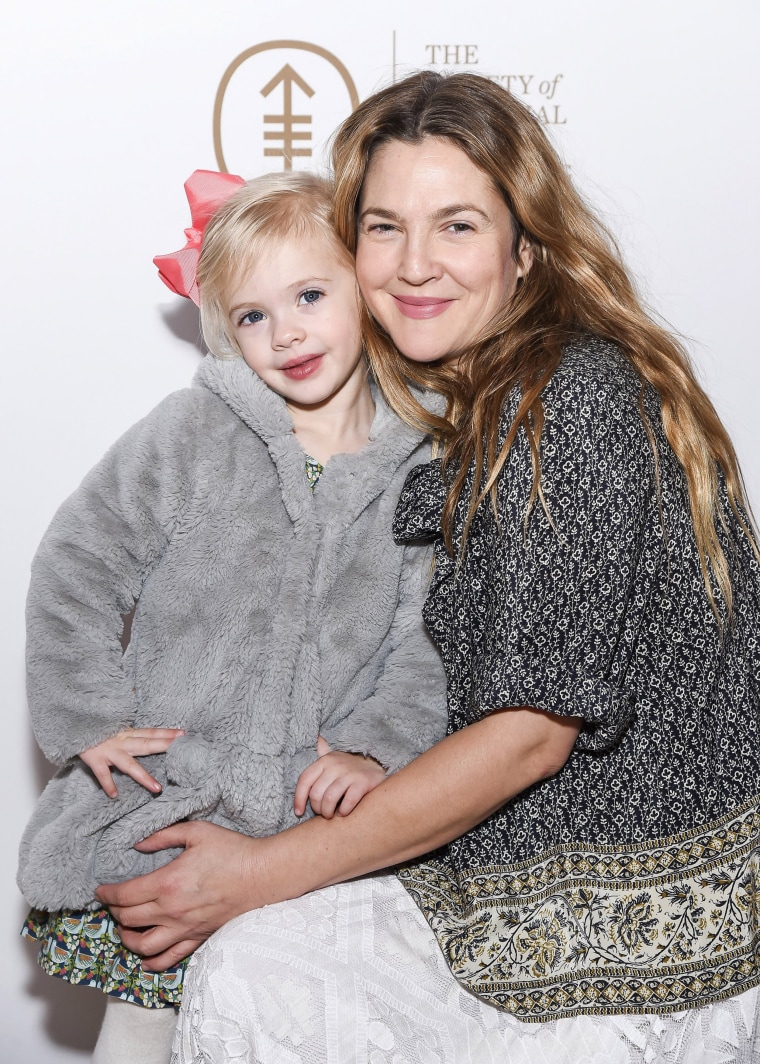 She's applying that same laid-back attitude to her her life: Barrymore turned 43 in February.
"I am excited that I am just calmer every year. I get a little calmer. I'll take it. Perspective and calm are two wonderful things I did not have in my 20s. I was wishing for it in my 30s," she said.