Drew Barrymore has had a lifetime of acting experience, but as she tells People magazine, she's still only in her motherhood apprenticeship. "I'm just trying to figure this all out," she says.
She's got two kids under her wings these days from her marriage to art consultant Will Kopelman. Olive is 3 and Frankie is 18 months, but Barrymore remains a little unsure about how she's doing as a mom.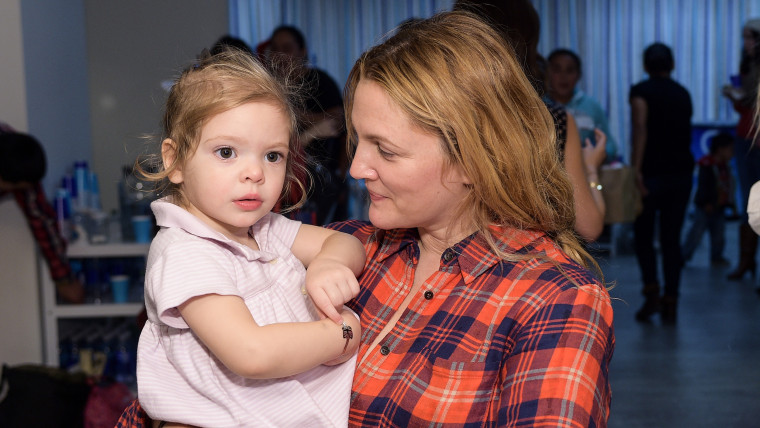 Some of that may have to do with her own upbringing; an actress since she was a child, her later years were tumultuous and she was living on her own by age 15 — experiences she shares in her new book "Wildflower."
One thing she is sure of is that her kids come first: Before her career and even before her marriage. "I know everyone says you're supposed to put your coupledom first," she says. "But I really love it being all about the kids. Maybe that's my compensating for not having parents myself or a childhood but right now, the focus is about how we're figuring things out as parents."
And she's sticking with the notion that you can't have everything, though she's changed her tune slightly. "I got into trouble saying, 'You can't have it all' so I changed it to, 'You can't do it all.' But you just can't. It's not physically possible. I'll do my best. I'm a workhorse, I always have been, I always will be. But work is very much second to my kids."
Her new book, she says, is for her daughters. "When I first started having children, people were like, 'Well, what are you going to tell them about [your upbringing]?'" she says. "There was always a connotation and insinuation of, 'You should be ashamed,'" she adds. "But that's crazy. [My daughters] are going to know I'm not some holier-than-thou person who just doesn't want them to live. I just want to guide them in the best way possible."
The new issue of People will be on newsstands Friday, Oct. 23.