/ Source: TODAY Contributor
Our editors independently selected these items because we think you will enjoy them and might like them at these prices. If you purchase something through our links, we may earn a commission. Pricing and availability are accurate as of publish time. Learn more about Shop TODAY.
Picking out the perfect Halloween costume and getting dressed up is — aside from the candy — most kids' favorite part of the holiday. But parents only have a short window of time to do the picking of adorable outfits like chubby pumpkins or fuzzy sheep.
By the time a kid starts elementary school, their favorite TV shows and their friends have more influence over their costume choice than what mom and dad think is cute. Before your kiddo develops strong opinions about their Halloween persona, here are four costume categories to consider for maximum cuteness factor.
For more ideas, check out our guides for kids, babies and toddlers, couples, adults and matching kids and pets costumes.
1. Costumes so cute, it's scary.
In no time at all, your kid will be requesting fake blood and scary masks as a part of their get-up. Before you need the help of a special effects team to get them in costume, try an adorable take on classically spooky Halloween characters.
Baby Lil' Monster Costume, $50, Spirit Halloween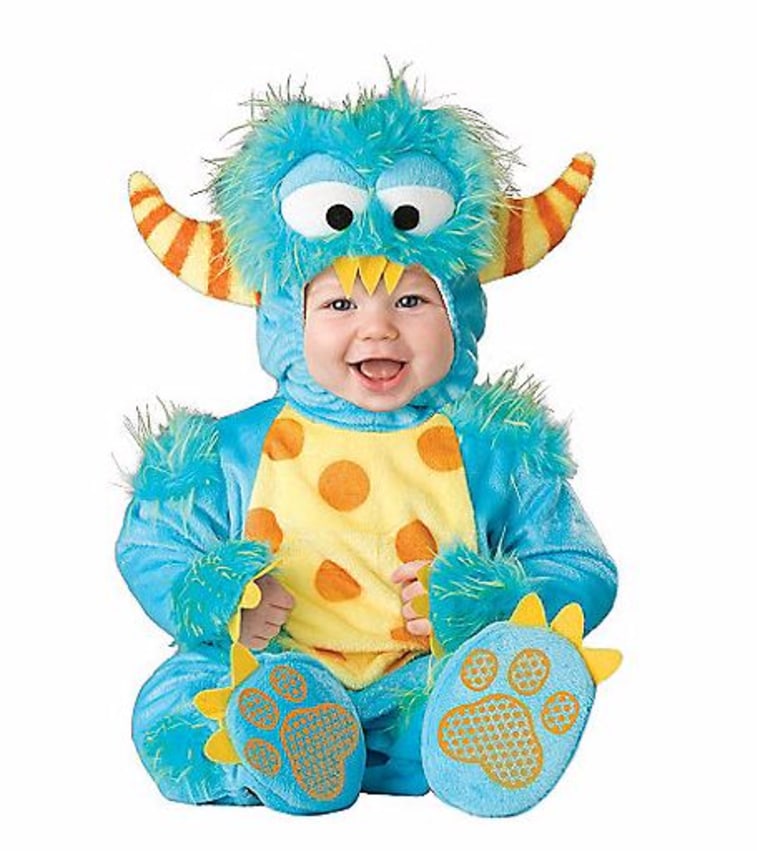 Baby Ghost One Piece Costume, $15, Spirit Halloween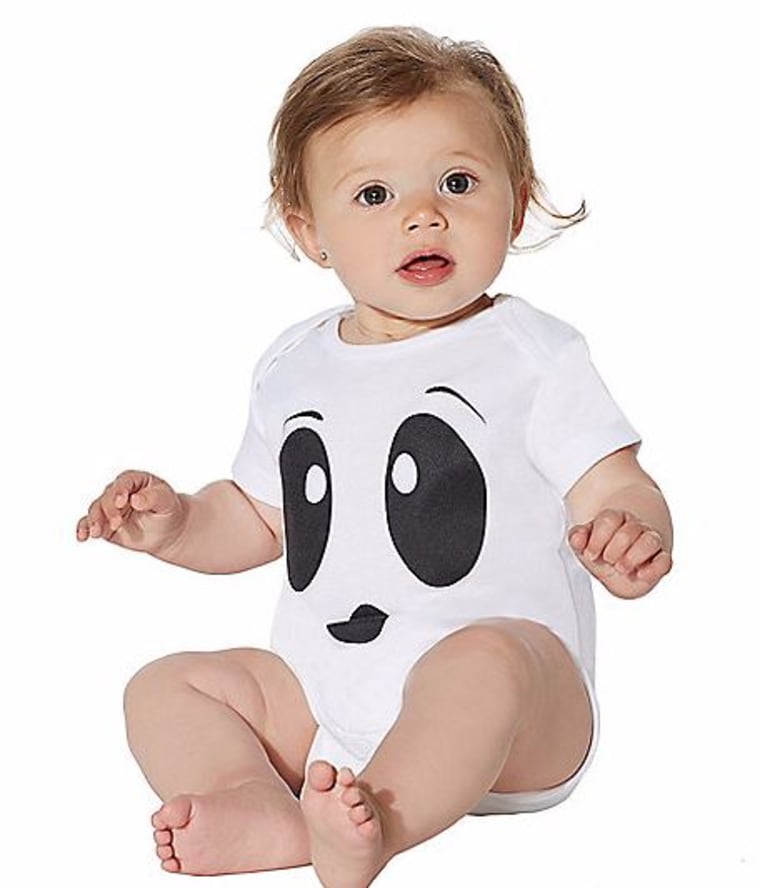 Baby Blaine the Bat Costume, $45, Spirit Halloween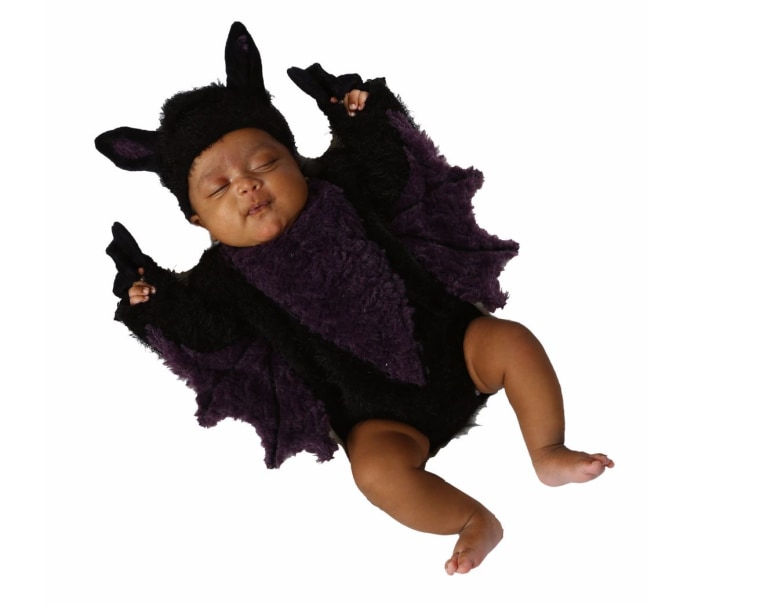 Baby Crafty Lil Witch Costume, $27, Spirit Halloween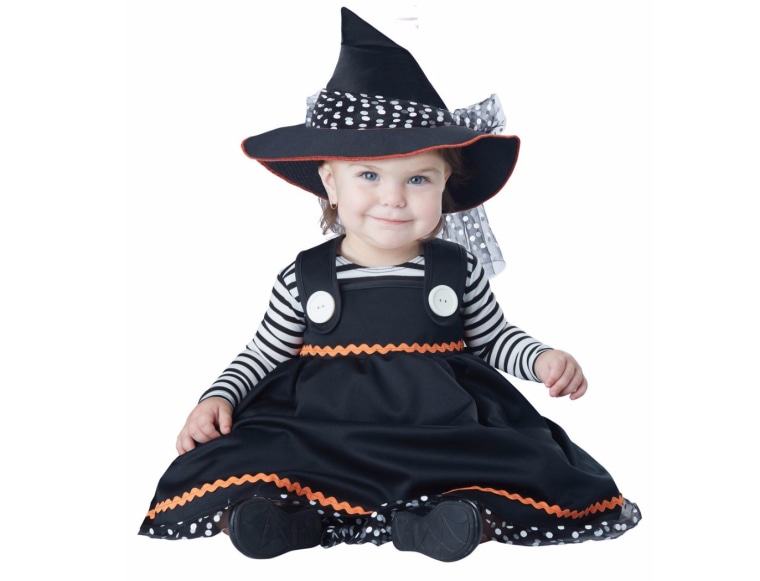 Lvampire Infant Costume, $11, Costume SuperCenter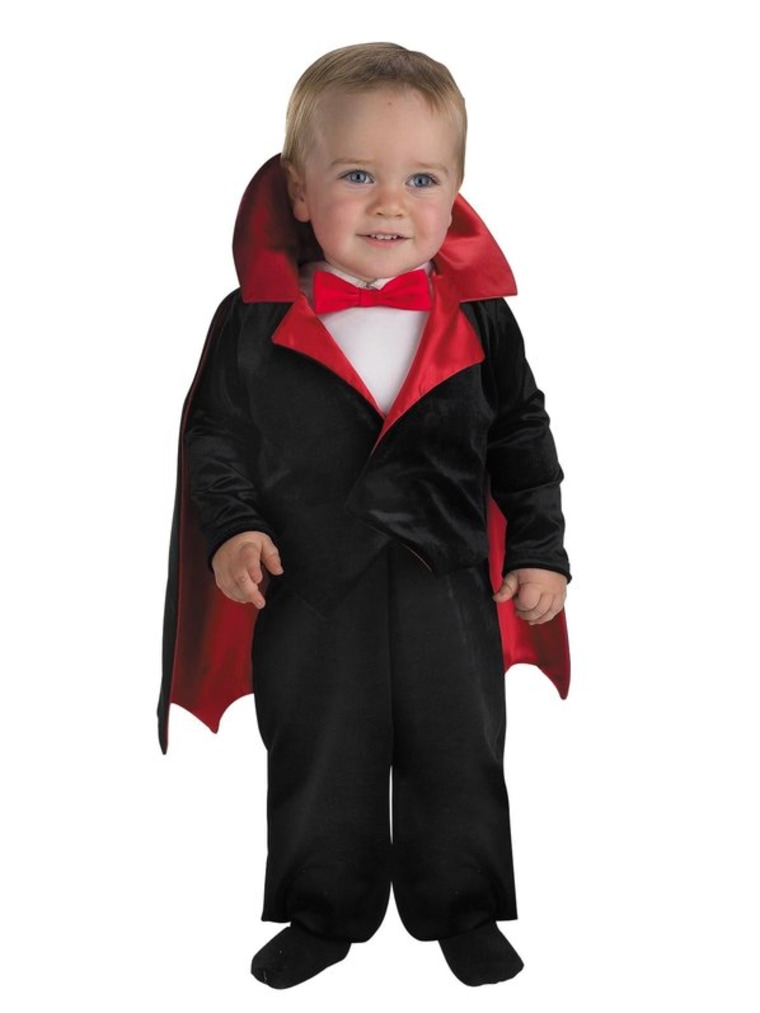 2. Lions and elephants and monkeys, oh my.
There's nothing sweeter — or more snuggly — than a baby dressed up as a fuzzy animal. From the farm to the forest, consider dressing your little one as a baby animal before they're too old to object.
Baby Elephant Costume, $30, Spirit Halloween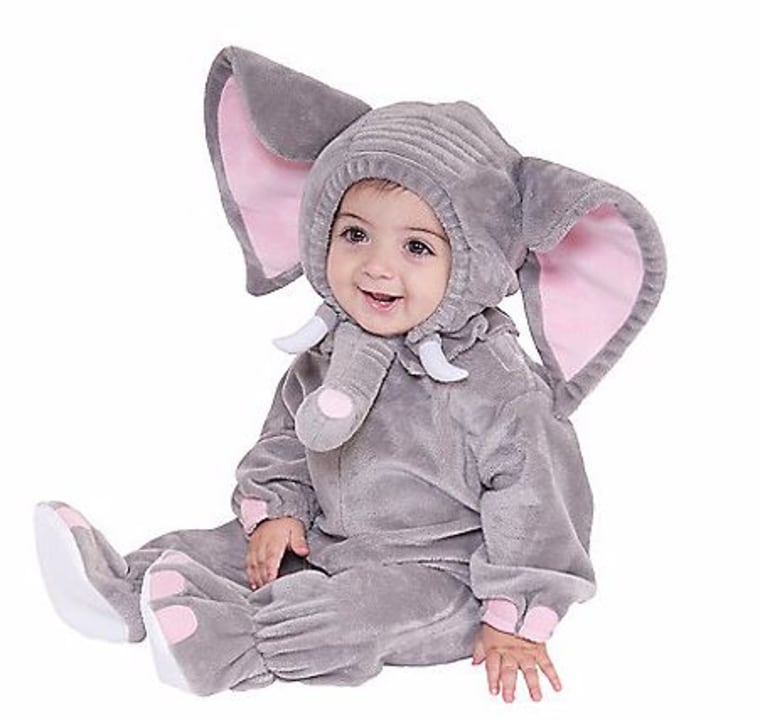 Baby Mischievous Monkey Costume, $30, Spirit Halloween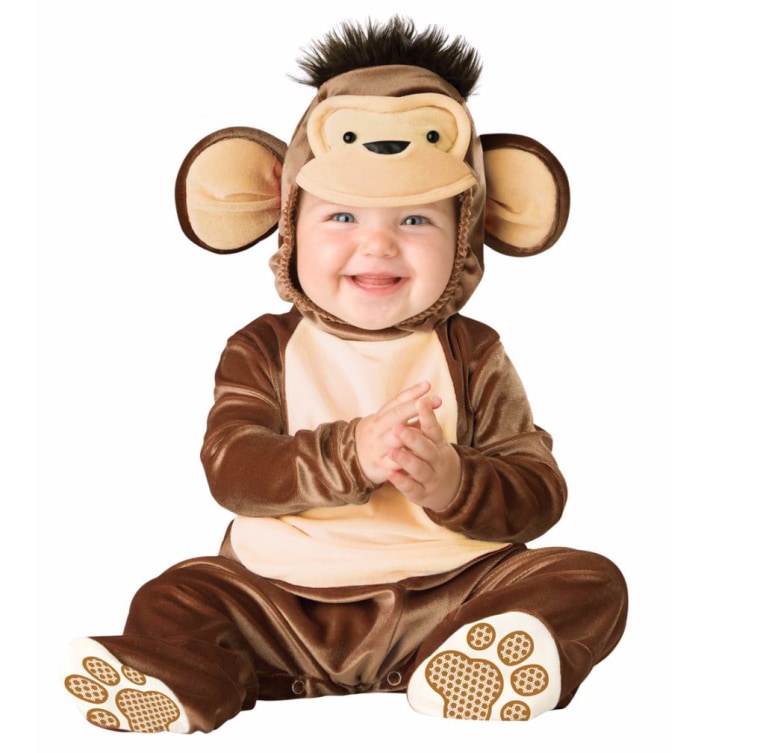 Baby Pink Little Lamb Costume, $30, Spirit Halloween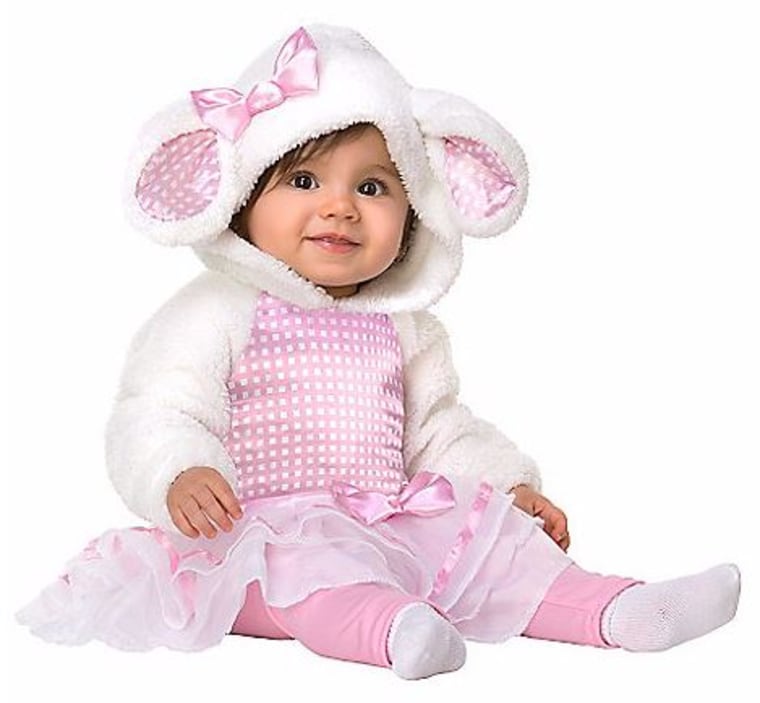 Baby Cow One Piece Costume, $25, Spirit Halloween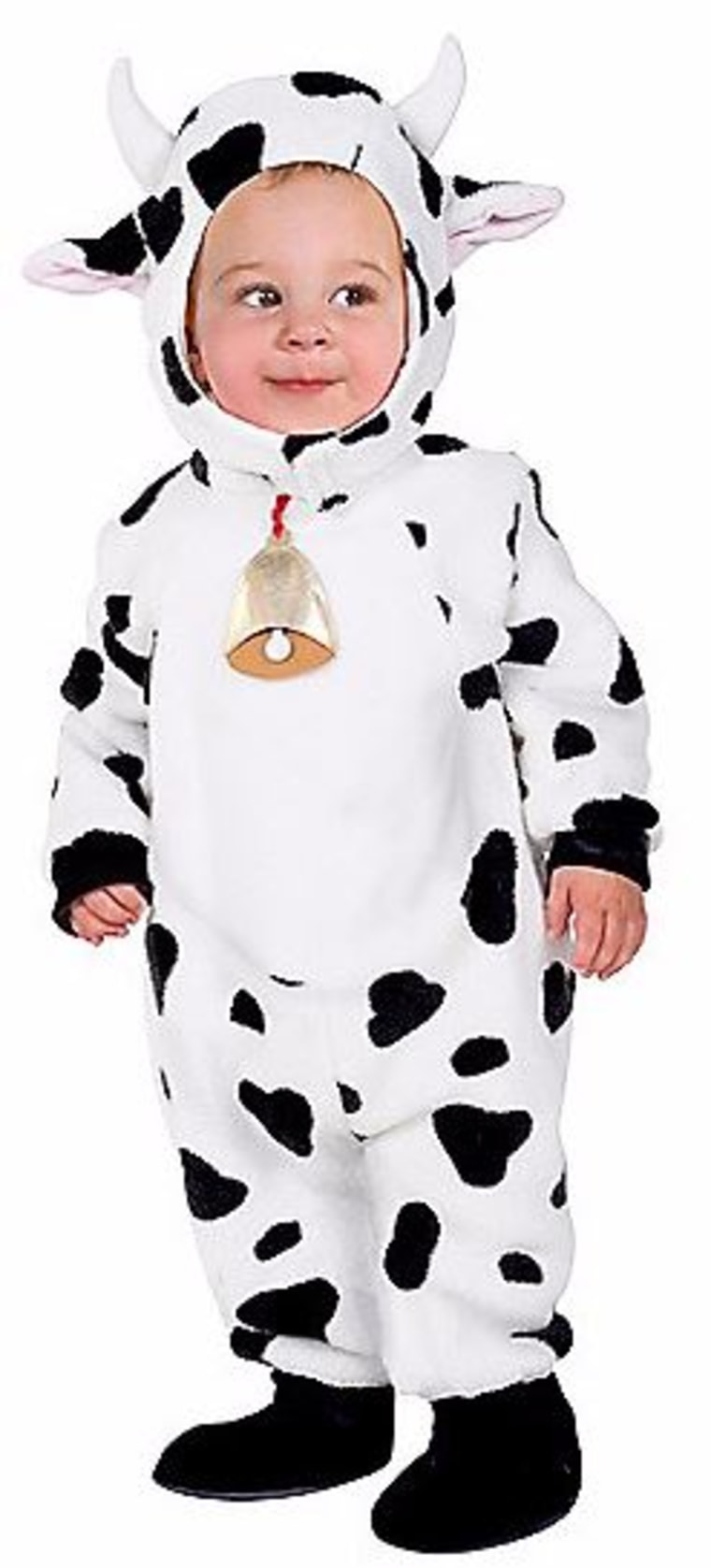 Baby Lil' Lion Costume, $50, Spirit Halloween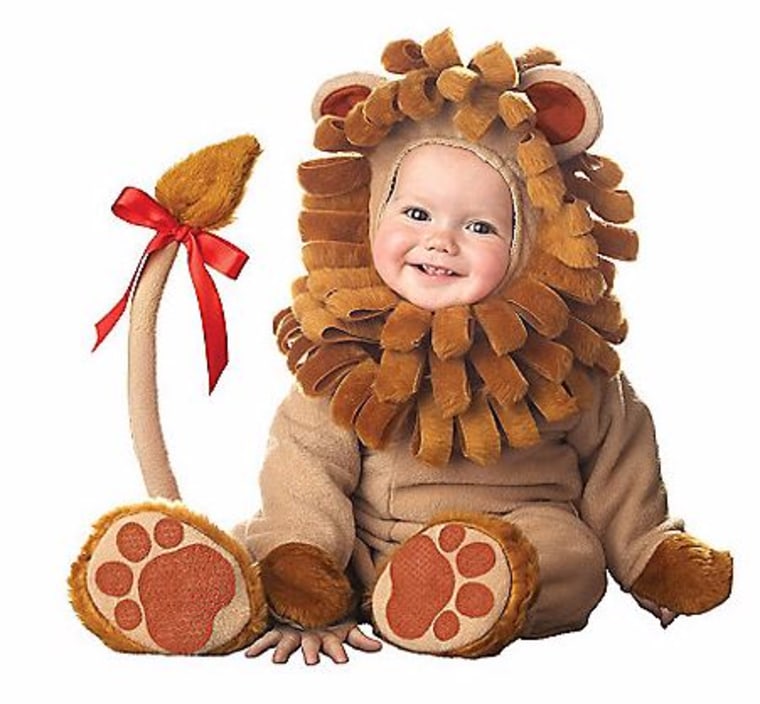 3. Outfits cute enough to eat.
There's only a short growing season for kids tolerance for being dressed like fruits, vegetables or baked goods for Halloween. Add cute food-themed costumes like these to your shopping list to ensure your child looks as delicious as the candy they're trick-or-treating for.
Carter's Baby Cupcake Costume, $40, Amazon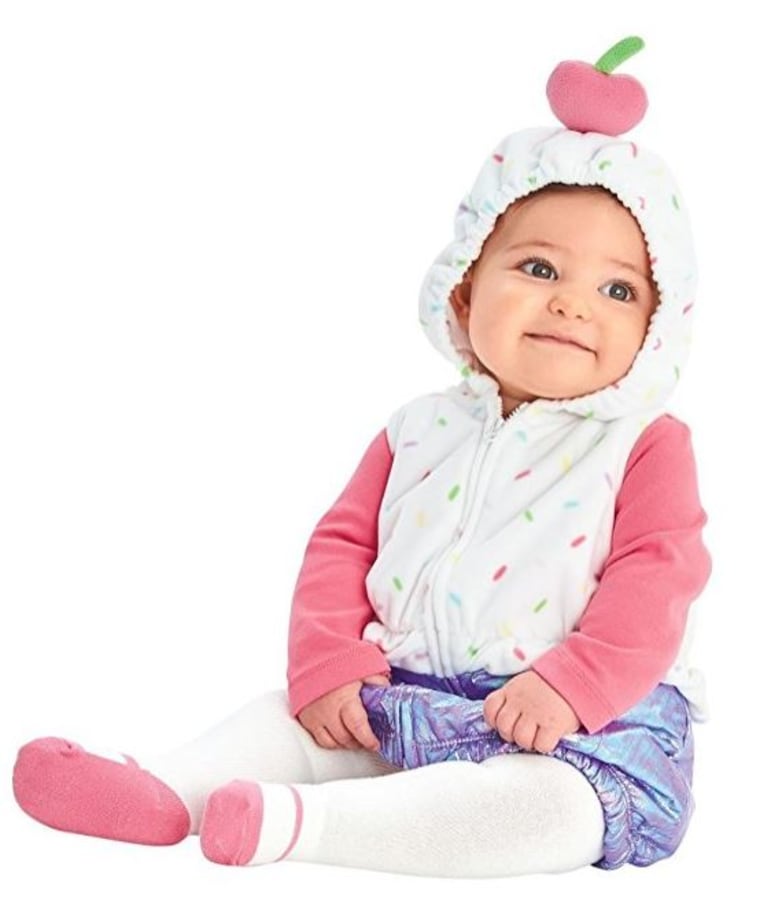 Rubie's Deluxe Baby Berry Costume, $37, Amazon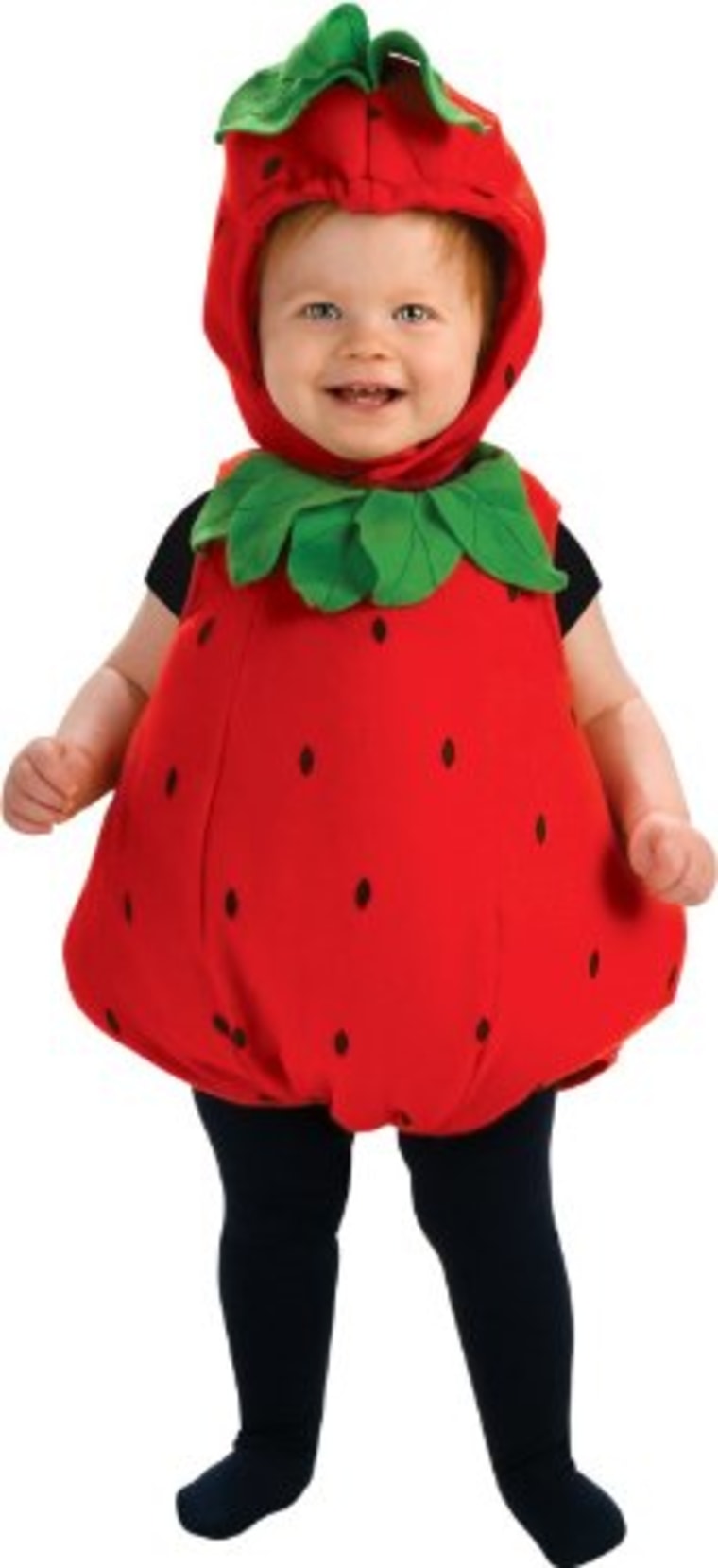 Baby Bunting Pea in a Pod Costume, $20, Spirit Halloween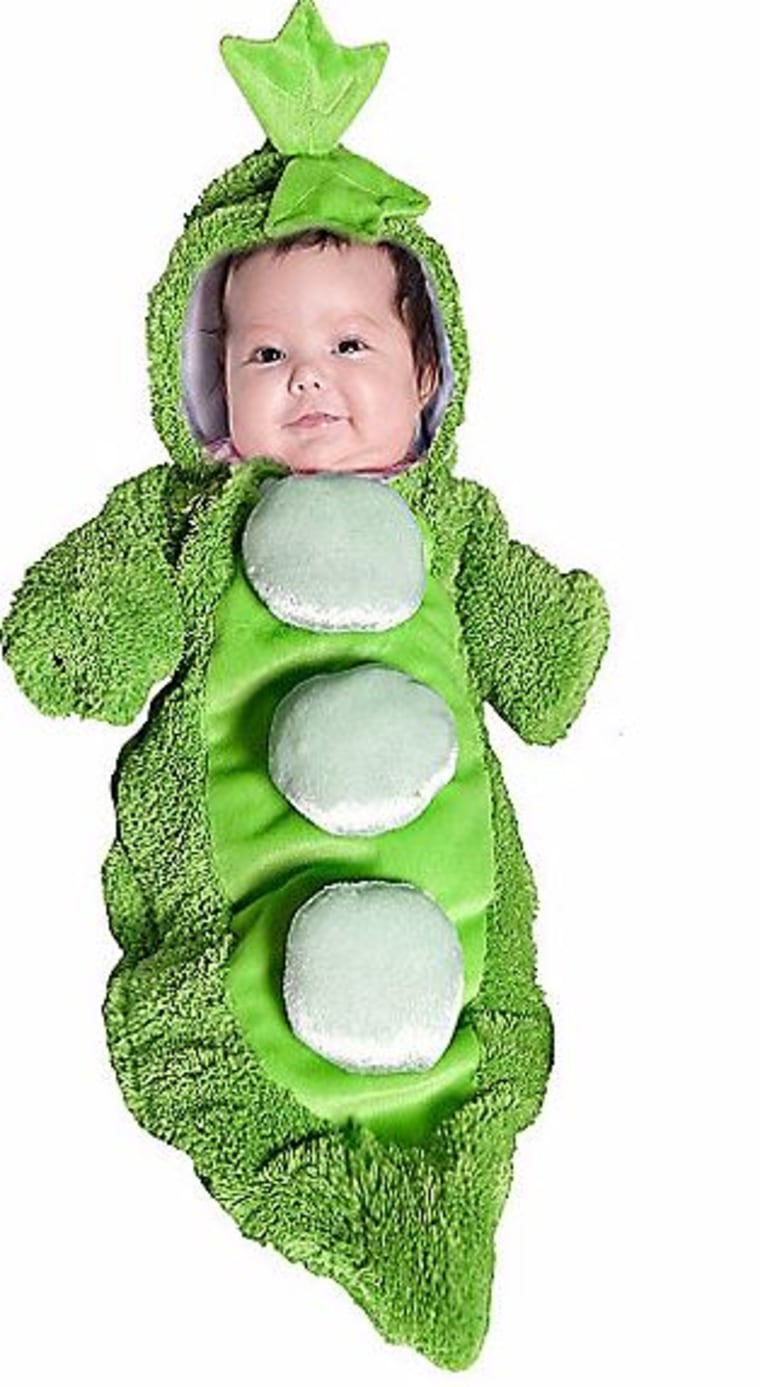 Tootsie Roll Baby Bunting Infant Costume, $26, Costume SuperCenter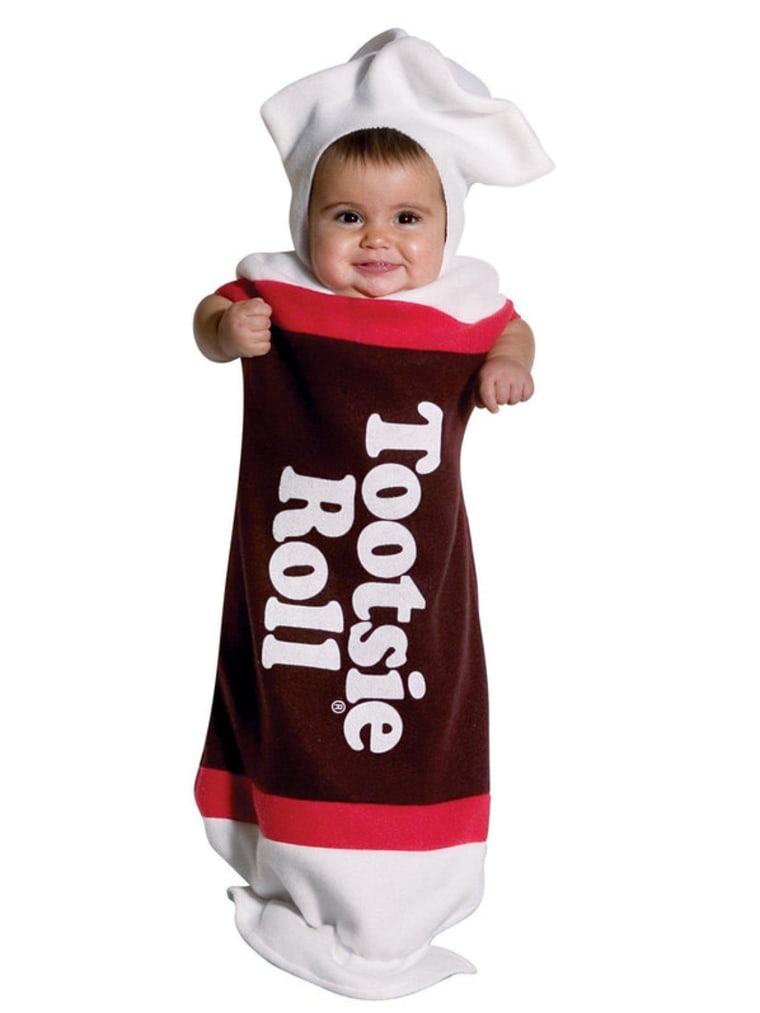 Baby Go Bananas Bunting, $13, Costume SuperCenter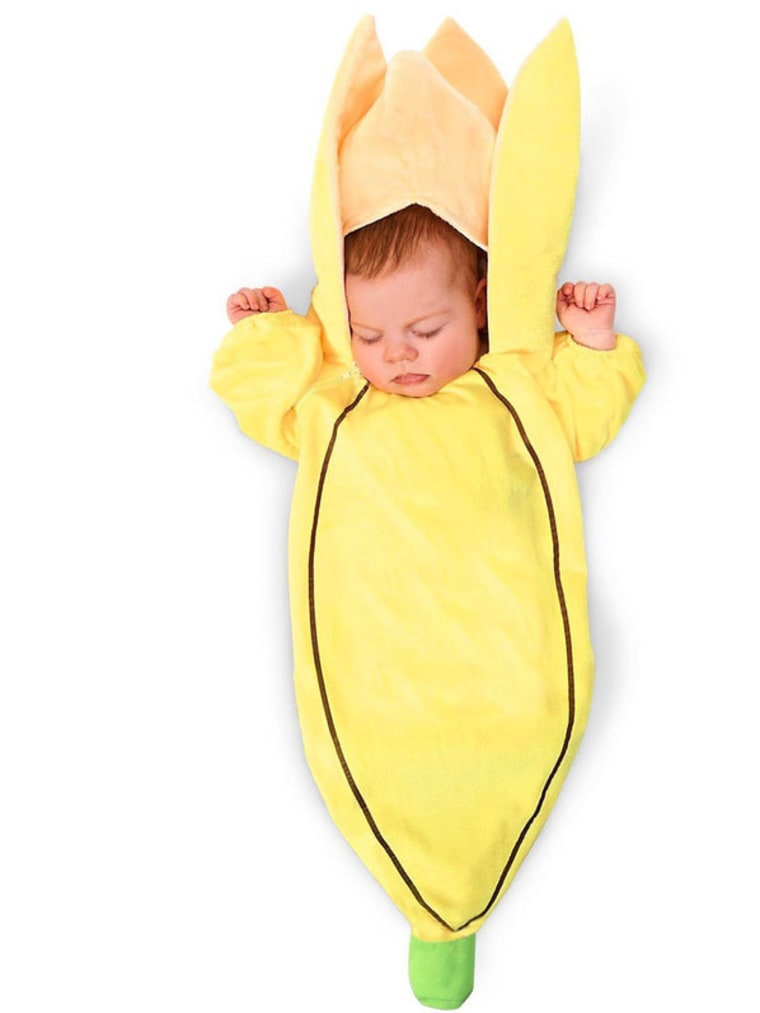 4. Little babies, big jobs.
Do you imagine you're little one will someday be president? A ballerina? Try to envision what big jobs your little person may someday do by making their Halloween costume reflect a grown-up career choice.
Baby Aspen Baby M.D. Three-Piece Layette Set, $23, Amazon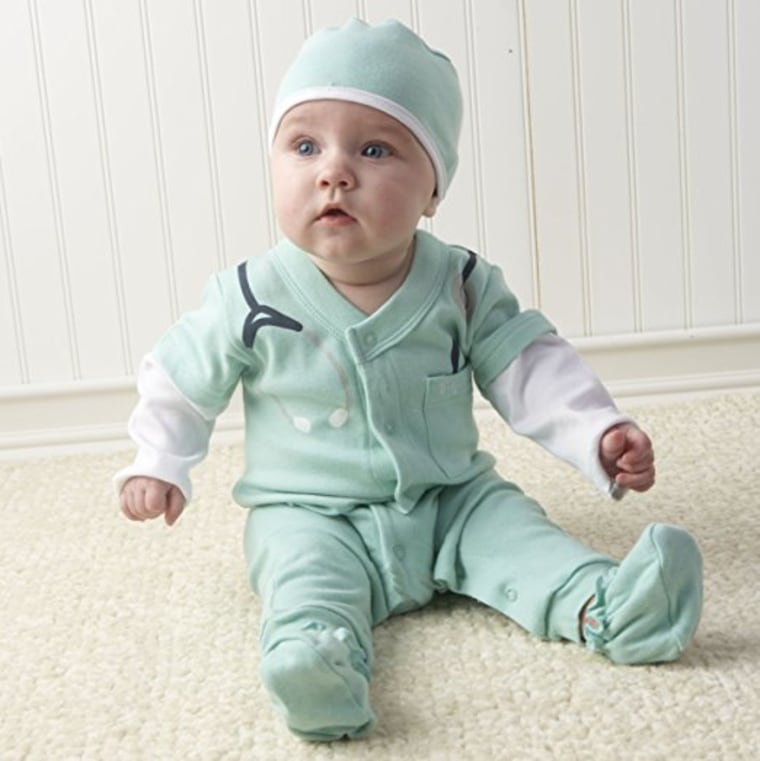 Cinema Secrets Pink Ballerina Princess Costume, $36, Jet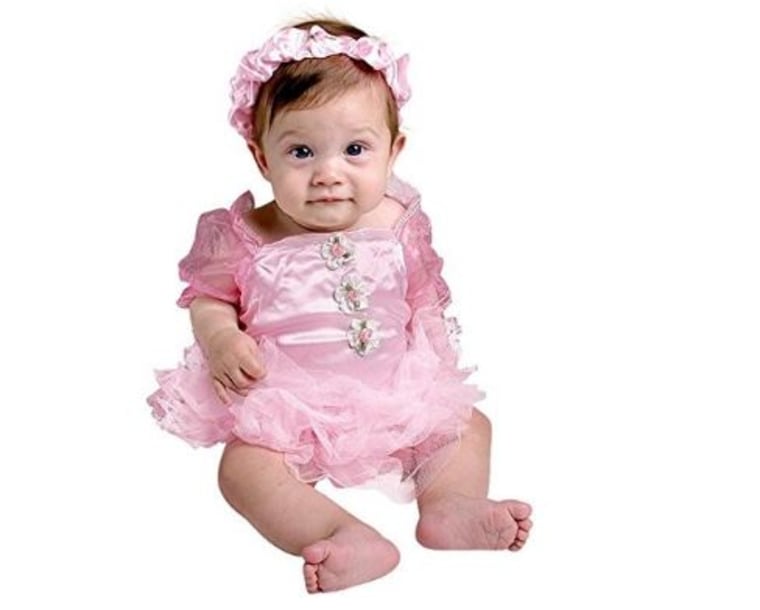 Baby Dribble Basketball Player One Piece Costume, $35, Spirit Halloween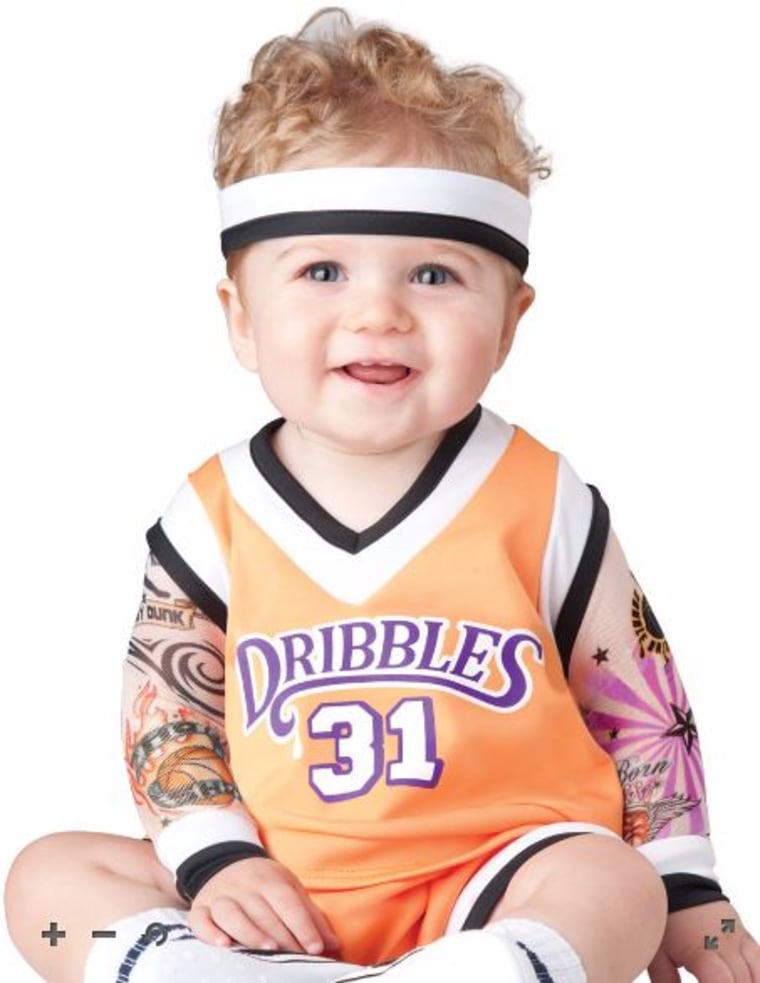 Baby One Piece Police Costume, $25, Spirit Halloween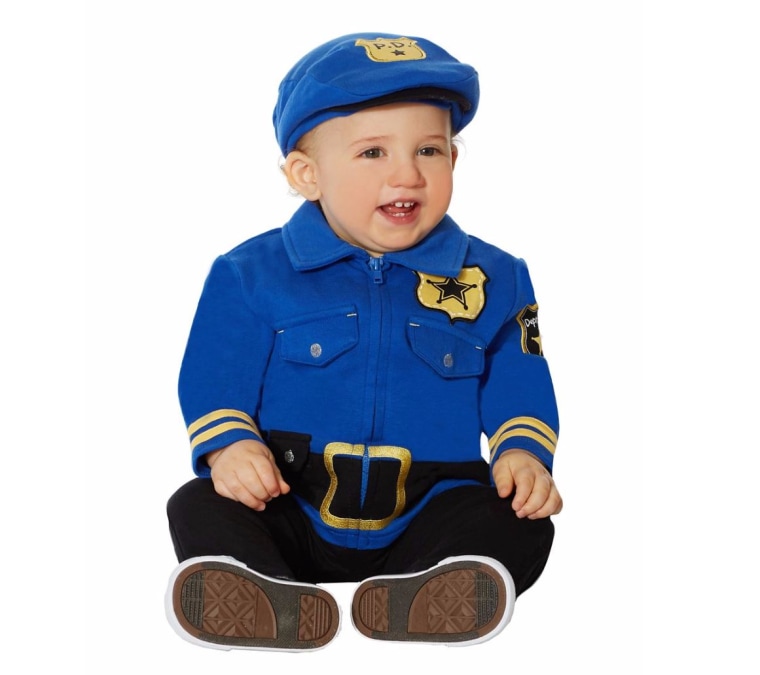 Mr. Postman Toddler Costume, $26, Costume Super Center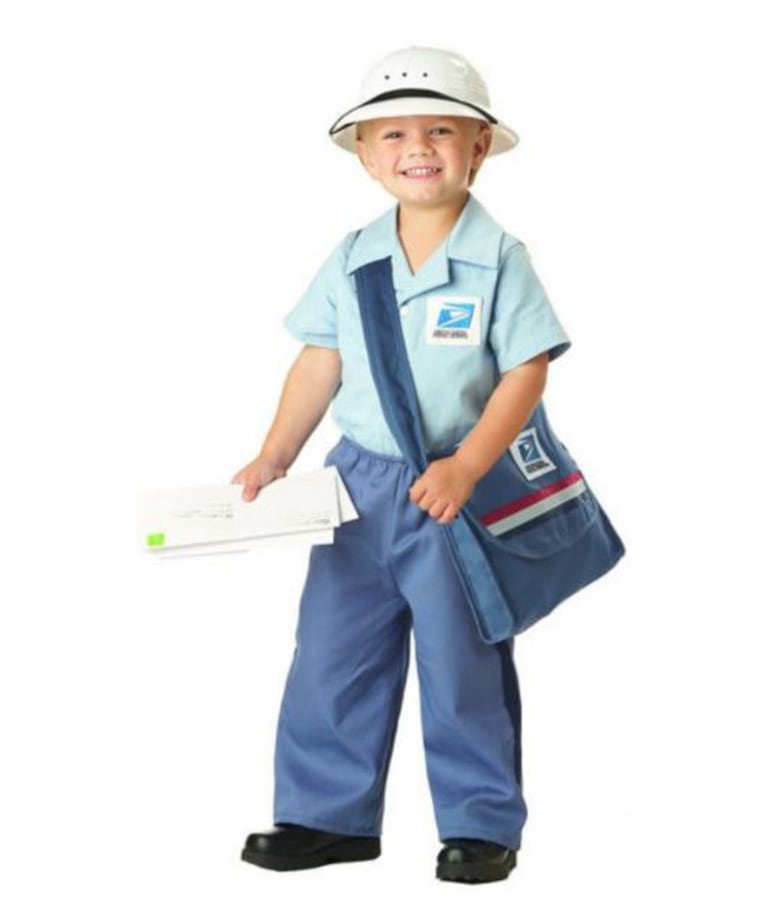 Need a last minute idea? Check out TODAY's ultimate guide here.
This article was originally published on Oct. 9, 2015 on TODAY.com.